Webcast
We will do our best to webcast
---
Date: 10/11/2019
The University of Texas at El Paso
500 West University Avenue
El Paso, Texas 79968
United States

Travel Info
Conference will be at UGLC Building at UTEP
Emergency/Bad Weather Policy
If weather is bad workshop will be rescheduled 
Volunteer
If you would like to volunteer please email me at rsantos@yisd.net
Agenda
Our goal this year will  be to introduce 20 to 30  minute workshops to accompany our amazing, hands on STEM booths, where girls can learn different STEM topics. stay tuned for this years line up.  
Event Dates
Date: 10/11/2019
Venue/Location:
The University of Texas at El Paso
500 West University Avenue
El Paso, Texas 79968
United States

Grade Level: All
Robot Skills Challenge Offered: No
Contact Information
Primary Contact
Raul Torres
Title
: Robotics teacher
Email
:
rsantos@yisd.net
Phone
:
9154498799
Event Day Phone
:
9154498788
Secondary Contact
Eunice Torres
Title
: teacher
Email
:
rsantos@yisd.net
Phone
:
9144498798
Event Day Phone
:
9154498799
---
Additional Contact Information:
If you have any questions please feel free to contact me at+19154498799 or email rsantos@yisd.net
General Info
Eastwood Robotics is proud to announce that we will be directing the 4th Annual Girl Powered Conference in Partnership with UTEP and other local schools.  Our goal is to reach 500 plus girls from all ages to invite them to come and learn about STEM topics from Robotics to Engineering Design.This years Girl Powered will be hosted at the one and only University of Texas El Paso on Oct. 11, 2019 from 9 to 2.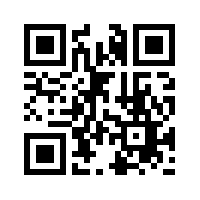 Please also go to or scan QR
https://forms.gle/n63LLsGzTuJqow5P6
and register with Eastwood as well.