2023 Utah State Open VRC
VRC, Blended HS/MS, Remote Notebooks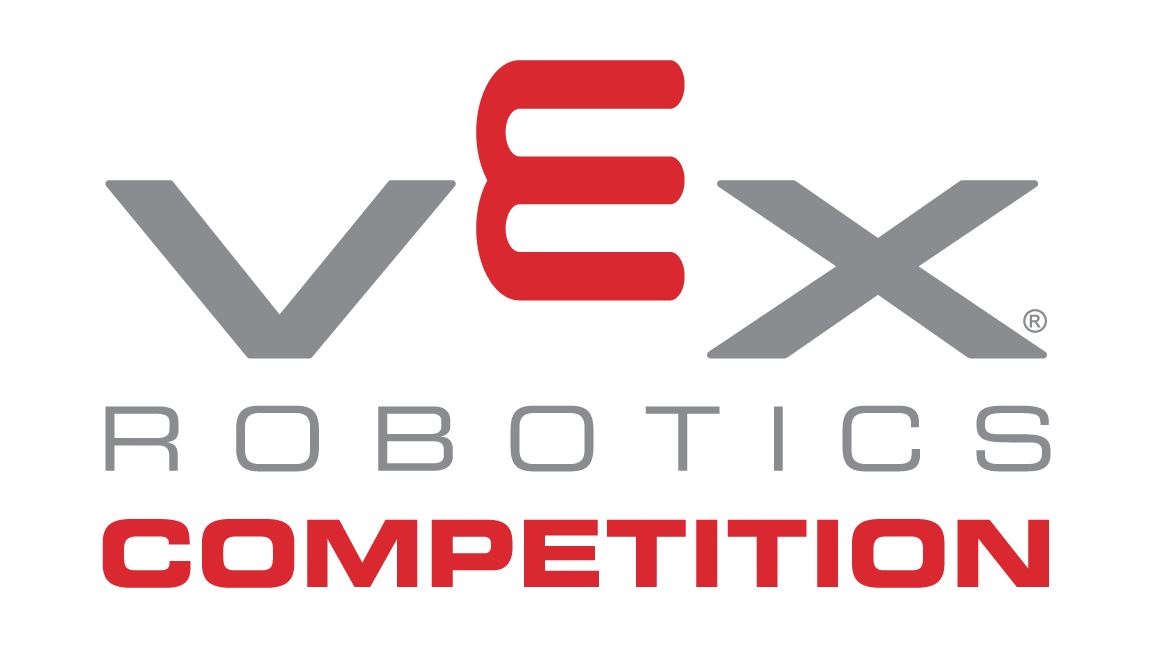 Date

18-Nov-2023 Add to Calendar

Event Code

RE-VRC-23-4517

Program

Event Type

Tournament

Event Format

In-Person

Field Control System

N/A

Capacity

30

Spots Open

4

Event Region

Utah

Max Registrations per Organization

4

Standard Registration Opens

31-Oct-2023 20:00 EDT

Registration Deadline

13-Nov-2023 02:00 EST

Payment Deadline

16-Nov-2023 17:42 EST

Price

$55.00
This event is closed to registration because:
It is past the registration deadline.
General Info
Welcome to the 2023 Utah State Open VRC, held on the campus of Utah State University in beautiful Logan, Utah! We are thrilled to welcome teams from across Utah and the Intermountain West to our event! This event is hosted by the Utah State University chapter of the Technology & Engineering Education Collegiate Association. Any proceeds remaining from registration fees after event expenses will go towards providing professional development and leadership training for future Technology and Engineering teachers.
Registration Deadlines:
REGISTRATION CLOSES AT 11:59 PM, Mountain Time on Monday, November 13, 2023. If you experience issues registering, please contact the event manager.
Competition Preparation:
This event is sure to be a fast-paced and exciting event. All teams should come prepared for competition. Here are a few steps that every team should take to ensure that they are prepared.

1. Review the rules and run through the inspection checklist about a week before the competition so that there is ample time for adjustments. The inspection checklist can be found here.
2. Check the official VEX forums for rule updates and changes.
3. Carefully read all of the information contained in the tournament posting on RobotEvents.com
4. Pack for the event the day before the day of departure. Here are a few items that you don't want to forget.
Safety Glasses
Spare parts & tools
Batteries and chargers
Programming cable
Power strip
Laptop computer
Engineering Design Notebook (Submitted online prior to the event)
Banners and other decorations for your team pit area
Giveaways if you have them
5. Review the descriptions and criteria for the awards that are being given during the tournament.
6. Prepare for your interviews with the judges. Check the awards tab to see what awards will be given during the tournament.
7. Remember that safety comes first, please don't bring tools that pose a safety risk to your team, or others nearby. Also, remember no grinding or other actions that create sparks.
8. Understand how the game will be played. VEX participants are more than welcome to watch the referee training videos before they attend a tournament.
9. Ensure that you have the latest version of firmware.
Participation Consent Forms:
A completed consent form for all participants must be turned in. Forms can be submitted online.  If not submitted online, team leaders will need to collect the completed forms for all team members attending the event and turn them in to the registration desk when checking in.
Skills Challenges:
Teams will be allotted 3 runs on the skills field. If your team misses a run it cannot be made up.
Grade Level: All
Skills Challenge Offered: Yes
Judging Format: Remote Engineering Notebooks
Eligible Teams:
Event Dates & Locations
Date: 18-Nov-2023
Venue/Location:
Glen L. Taggart Student Center
650 North 800 East
Logan, Utah 84322
United States

Contact Information
You must
login
to contact this Event Partner
Agenda
Friday
4:30 PM - 7:00 PM: Setup
9:00 PM: Venue closes

Saturday
8:00 AM - 9:00 AM: Pits open, inspection and registration begins
9:00 AM: Check-in and Inspections Close
9:05 AM: Team Introductions
9:15 - 9:30 AM: Drivers meeting
9:30 AM - 12:00 PM: Qualifying matches, Robot Skills and Programming Skills Challenge *
9:30 AM - 12:00 PM: Judging of teams for awards
12:00 PM - 1:00 PM Lunch
1:00 PM - 3:30 PM: Qualifying matches, Robot Skills and Programming Skills Challenge*
1:00 PM - 3:00 PM: Judging of teams for awards


Alliance selections begin 10 minutes after the end of Qualification rounds
Elimination rounds will begin 10 minutes after the Alliance selections
Awards will take place immediately following the final elimination match.
Please be aware that the event will move with the matches. This means that your match may take place earlier than it is written on the schedule!!! Please keep track of matches and be sure you are at the queuing tables before your match is called to the field! Teams who are not present at the field at the match start time will be disqualified from that match. "Present" means that at least one person from the team is at the queuing table to represent the team, with or without a robot and other team members. Matches will be started when the head referee arrives at the field, and will not be held for teams to get their robots to the field from the pit area. The head referee may, at his or her discretion, wait to begin a match if teams with robots on the field need a few extra seconds to ensure their robot is turned on and positioned correctly; however, this is not guaranteed and it is expected that teams will be ready to begin the match when the head referee arrives at the field.

* Each team will be offered exactly three attempts at Robot Skills Challenge and three attempts at Programming Skills Challenge. Missed runs cannot be made up. The skills line will close promptly at 2:30 PM in order to allow judges time to deliberate on awards. Teams not in line by 2:30 PM will lose any remaining skills runs.
Volunteer
We would love to have your help with inspections and other tasks. Please let us know if you are available and willing to volunteer by filling out this form. Lunch will be provided for all pre-registered volunteers. Volunteers will be contacted via email or text if they are needed for the event.
Emergency/Bad Weather Policy
We understand that the roads can be dangerous if winter storms impact the I-15 corridor or Highways 89/91/30--particularly over mountain passes and in canyons.  We do not want teams taking unnecessary risks to get to our event. If you make the decision not to travel due to weather-related travel concerns, please notify us at the earliest opportunity. Refunds for weather-related reasons will be issued as long as notification is provided at least 12 hours prior to the event opening.
Refund and Payment Policies
Fees are $55 including a non-refundable $5 RECF fee. Fees are expected to be paid by Thursday, November 16 @ 11:59 PM. Please contact the EP if there are issues that may delay payment. Teams who have registered but not paid prior to the event run the risk of not being allowed to compete.
Refunds:
If the Event Partner cancels the event: 
Full or partial refunds will be issued if the event is canceled and will be pro-rated based on any event costs that have already been incurred.
If a Coach/Mentor completes registration for the event and then chooses to withdraw or not attend:
Refunds will be issued only for teams who notify the event partner of cancellation by 11:59 PM on Monday, January 13, OR who provide at least 12 hours notice that they will be unable to attend due to health/safety/weather-related issues.
All refunds will be less the $5 RECF fee.
Health and Safety Policies
Rest assured that we are exercising prudence with regard to communicable illnesses. Although no restrictions are currently in place and we do not anticipate any issues, local health department or venue requirements that may arise will be followed. We encourage teams to exercise caution and good judgment if a team member or coach becomes ill. All participants are welcome, regardless of their preferences on mask-wearing, vaccination, or other health and safety-related issues. We expect all participants, coaches, event staff, volunteers, and attendees to treat one another respectfully and courteously. See the refund policy above for health/safety-related refunds.
Date: 18-Nov-2023
Glen L. Taggart Student Center
650 North 800 East
Logan, Utah 84322
United States

Travel Info
Parking and Dropoff Instructions:
Team members and robots can be dropped off in the roundabout just north of the Taggart Student Center. Turn south at the light on the intersection of 700 N and 800 East and you will be at the roundabout. The TSC is the large, tan building directly to the southeast of the roundabout, across from the red brick Latter-day Saint Institute building. Please do not leave vehicles completely unattended during dropoff.
Event day parking is available either in the student and faculty lots (Blue, Yellow, Green, Purple, Black, Brown, Orange, Red) which are unrestricted and free on Saturday, or in any of the paid parking structures ($2/hour, max $10/day). Volunteers helping with setup on Friday will need to park in a paid parking structure as student and faculty lots require a pass until 5 PM or later. Detailed parking information can be found here.
If you are planning to bring a bus, please notify the Event Partner at your earliest convenience--at least one week before the event so that I can make parking arrangments for you.
Venue Information:
The event will be held on the second floor of the Taggart Student Center in the Sunburst International Lounge. Teams and spectators can take the stairs on either the east or west ends of the building. An elevator is also available on the east side of the building across from The Hub dining area for those who need it. A floor map of the building is available here.
Dining Options:
There are several eateries available on or adjacent to campus for team members, coaches, and spectators, as listed below. Lunch will be provided for event volunteers by USU Catering. USU Event services requires that we do not bring in outside food to the competition area, however students can eat at any of the locations below. The Hub downstairs has lots of tables and chairs where students can eat their lunch as long as they are courteous and respectful.
Subway - Located on the first floor of the TSC (The Hub), open 9 AM - 6 PM
The Marketplace (buffet) - Located on the second floor of the TSC across from the Sunburst International Lounge, open 11 AM - 8 PM
Morty's Cafe (burgers, bowls, etc.) - Located 200 yards from the TSC at 780 E 700 N, open 8 AM - 9 PM
Aggie Creamery (ice cream, shakes, etc.) - Located at 750 North 1200 East, open 11 AM - 9 PM
Other nearby eateries (within a short drive) include:
Fredrico's Pizza - Located at 1349 East 700 North, open 11 AM - 9 PM
Aggie Chocolate Factory (single-source, specialty chocolate) - Located in the Blue Square at 1111 N 800 E, Suite A104
Pancho's Mexican Grill - located in the Blue Square at 1111 N 800 E
Numerous other dining options are available in Logan. Check Google for more options.
Webcast
https://www.youtube.com/live/jUsSN0JlY9I
Matches are being trimmed and uploaded to the following playlist: 2023-24 VR USU Comp - YouTube
Judging Format
 Digital Engineering Notebook Submissions / In Person Team Interviews: Team interviews will be conducted in-person at the event. Engineering notebooks will be submitted digitally for evaluation  via a link found within the "My Account" panel of the team contact on RobotEvents. Notebooks must be submitted no later than Thursday, November 16 @ 11:59 PM.