2023 CREATE U.S. Open Robotics Championship - VRC HIGH SCHOOL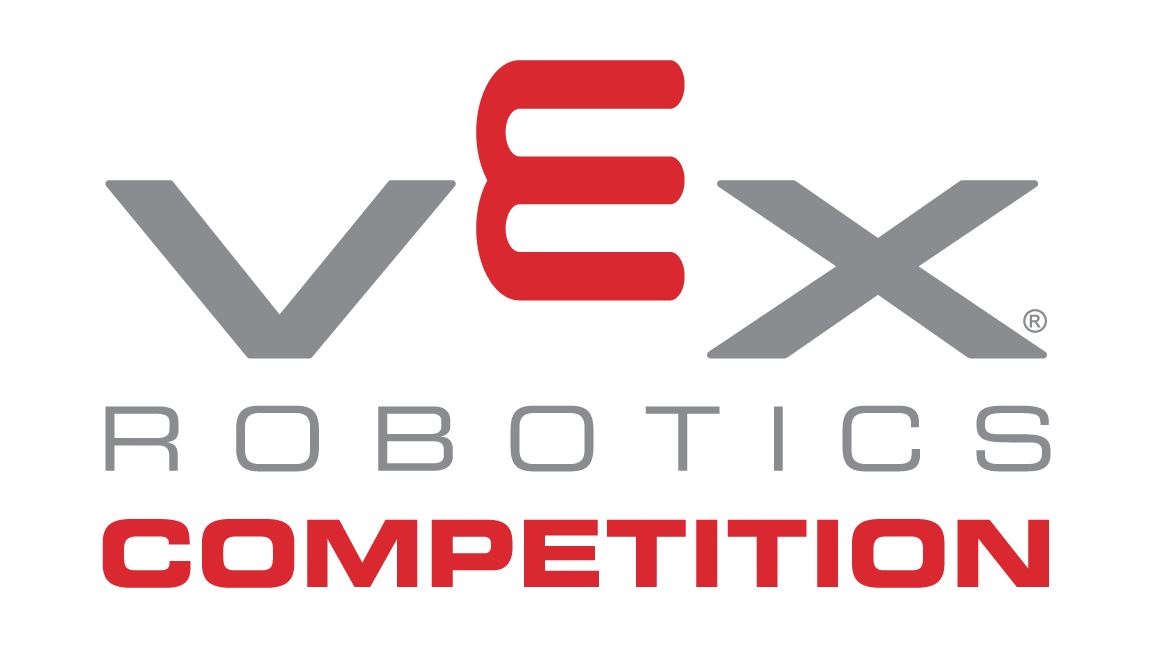 Date

23-Mar-2023 - 25-Mar-2023 Add to Calendar

Event Code

RE-VRC-22-8473

Program

Event Type

Tournament

Event Format

In-Person

Field Control System

VEXNet Field Control

Capacity

165

Spots Open

0

Event Region

Iowa

Max Registrations per Organization

4

Standard Registration Opens

11-Jul-2022 12:51 EDT

Registration Deadline

26-Jan-2023 12:51 EST

Price

$600.00
This event is closed to registration because:
This event currently has no spaces available.
It is past the registration deadline.
General Info
Welcome to the CREATE Foundation  U.S. Open Robotics Tournament.  The U.S. Open has grown into one of the largest robotics tournaments in the world and we hope you can join us in 2023. 
We expect the 2023 U.S. Open to be the biggest and best yet. Regular season tournaments from across the United States and Canada are qualifiers for this signature event.  Teams from the rest of the World are invited on a country-by-country basis.  We wish all teams the very best of luck.
There are four distinct tournaments in this multifaceted event.  This is the VRC - High School Tournament.  If you are looking for one of our other tournaments: VRC- Middle School, VEX IQ Elementary School, or  VEX IQ Middle School Tournament, please return to the main RobotEvents page and select the proper tournament.  Again this year the High School tournament will have 4 divisions.  Each division will have approximately 55-60  teams. 
Please be advised that you will have 3 weeks from the date of your invitation but no later than March 1 to register for the U.S. Open.  Once registered, you will have 3 weeks but no later than March 5 to pay.  Teams that miss the payment deadline will be moved to the waitlist.  If any teams are invited off the waitlist they will be notified, at the earliest, February 1.
To Volunteer at the VRC High School Event click HERE.
Tournament Code of Conduct
CREATE Sponsored and Co-sponsored events require teams to understand and accept a Tournament Code of Conduct. This Code of Conduct will help clarify the role of students and adults at CREATE events. Please be sure to read through the entire CREATE Tournament Code of Conduct and be sure that all members of your team understand it as well. We believe these simple rules will help everyone have a great experience.
Remote Judging
Remote Judging will be used this year for all VRC High School Divisions. Remote judging requires each team to sign up for a time on Signup Genius requesting a Remote Judging time. Each team will also have the opportunity to submit their digital notebook for review.  REC judging guidelines will be used for all Remote interviews.  You must participate in the remote judging to be considered for any judged awards at the U.S. Open Robotics Championship.

All teams are encouraged to be judged by signing up for remote judging.   If there is a need for face-to-face interviews, teams will be given a notification when they arrive at the event. All teams are encouraged to submit their engineering notebooks to be considered for the design award.
Sign up for VRC High School Remote team judging interview HERE. (Don't forget to submit your Engineering Notebook via the submission portal on Robotevents.com.)
NOTE: Spots are limited due to limited volunteer remote judges.  If we get more volunteer judges more spots will be added.  Email to [email protected] to sign up to be a remote judge.  If you are interested in being a remote judge for the U.S. Open sign up HERE.

Sign-up Deadline:  Two days before the listed remote judging date.
Engineering Notebook
ALL teams are strongly encouraged to submit a digital engineering notebook.  These will be reviewed via a digital copy you can submit on your Team Account on RobotEvents.com. This should be done whether or not you have done an online interview.  A review of your engineering notebook will be the first step in potentially earning the Design Award.
Due one week before your remote interview.
Waiver
REC Participant Release Forms (found HERE) will be required for 2023.  (We will no longer have a specific CREATE Waiver.  Online waivers will be accepted.) 
Qualification Criteria
For all Official 2022-2023 VRC tournaments worldwide the following award winners will qualify for the 2023 CREATE U.S. Open Robotics t
Tournament:
    Excellence Award Winner
    Both Tournament Champions
    Both Tournament Finalists
    Design Award Winner
    Robot Skills Champion
Invitations will be sent out to you from CREATE via email with instructions on how to register.  PLEASE ALLOW up to 2 weeks after the end of your tournament for invitations to be sent.  If you have not received an invitation by then feel free to reach out to us via email at [email protected].
Wait List
Teams on the waitlist that have qualified for the U.S. Open will be given preference over non-qualified teams.

Qualified teams on the waitlist will be invited in the order they have added their teams to the waitlist, not the date of their qualification.

Teams on the waitlist from schools/organizations that have reached the individual school/organization team maximum will be invited last off the waitlist.
Invitations are NOT a Guarantee of Participation

Often, tournaments within the U.S. Open Event will fill before our registration deadline.  When it fills, there are normally many active invitations outstanding. But once filled, these invitations become null and void.  When a division fills, registration is permanently closed to domestic teams.  We do not expand capacity and no teams will be taken off of the waitlist.  Even if teams cancel, those spots are not opened back up.  The reason is that we set our capacity about 10% over our optimal capacity in anticipation of a certain number of teams canceling.  This is something that happens every year.  We feel this is the fairest way to handle the registration process and precludes the necessity to continually check back.  We hope this finality allows for clear planning on the part of all teams.  We are sorry that we cannot accommodate all the teams that want to attend, and are humbled by the great number of teams that do attend.  We also want to ensure a world-class event, and limiting registrations to an optimal number of teams is an important step in accomplishing this goal. 

Capacity Changing Over Time

If you continue to monitor this tournament event page, you may find that the overall capacity may increase over time.  This is to accommodate international teams.  We reserve a certain number of spots for international teams and hold those spots for them, as often they are not able to commit until later in the year.  If we did not hold them, most divisions would fill with U.S. teams only, thus greatly reducing the international flavor of our event.  Our desire is to be fair to all teams while balancing our desire to create an environment where cultural exchange is possible and encouraged. 
Note on the need for an Interpreter:
CREATE looks forward to hosting teams from around the world and teams with varying abilities to understand spoken English.  Please understand that our organization is simply not equipped to provide translation services, and all interviews, matches, and interactions at the tournament will be in spoken English.  Should your team need an interpreter we welcome you bringing one or more as needed.  Your team-provided interpreter will be included and welcomed as part of the team and will be allowed special access to interviews and matches to ensure your team has the best experience possible.
Grade Level: High School
Skills Challenge Offered: Yes
Judging Format: Remote Interviews & Notebooks
Eligible Teams:
Event Dates & Locations
Date: 23-Mar-2023 - 25-Mar-2023
Venue/Location:
Iowa West Field House
5 Arena Way
Council Bluffs, Iowa 51501
United States

Contact Information
You must
login
to contact this Event Partner
Agenda
Here is the VRC High School Schedule HERE.
For the schedules of all other tournaments please visit our Tournament Home Page.
Volunteer
Join our great team of volunteers!  Benefits include a FREE hot lunch, snacks, beverages, an event t-shirt, and pride in knowing you were part of making the event a success.
To volunteer at the U.S. Open VRC High School event please sign up at our VRC Tournament Volunteer Sign Up Page. 
Emergency/Bad Weather Policy
Due to the nature of scheduling an event of this size, there is no viable way to have contingency dates due to weather and weather-related events.
Refund and Payment Policies
All requests for refunds must be made in writing via email.  Full refunds will be granted to requests made prior to 1/1/2023.  Refunds of $300 will be issued to teams requesting a refund after 12/31/22 and prior to 1/20/2023. $100 refunds will be issued to teams requesting a refund prior to 2/27/2023. No refunds will be issued after 2/27/2023.  (In rare cases where the user registered for the wrong event, AND  CREATE is notified within 48 hours of registration, a full refund might be granted after 12/31/22.)
It may not be possible to refund 100% of the registration fees should we encounter another government (Federal, State, City, or Local Health Department) mandated shut down.  We will endeavor to refund as much as possible, but we want all teams to understand that we cannot guarantee 100% refund due to the fact that we will have many non-refundable expenditures required in the planning an event of this type and size.  Also, we will not be able to offer refunds beyond what is stated above should your travel plans be restricted by your state, school district or school.
Date: 23-Mar-2023 - 25-Mar-2023
Iowa West Field House
5 Arena Way
Council Bluffs, Iowa 51501
United States

Travel Info
For travel information please visit our Tournament Home Page. (Coming Soon)
Webcast
A link to the webcsat will be posted on our Tournament Home Page (Coming Soon) no later than 3/20/2023.
Judging Format
 All Remote Judging - The Initial Team Interviews will be conducted remotely, and Engineering Notebooks will be submitted to judges digitally via a link found within the "My Account" panel of the team contact on RobotEvents.  Initial Interviews and Notebook submission deadlines may be scheduled ahead of the event date.
If you are interested in being a remote judge for the U.S. Open sign up HERE.
Things to keep in mind:
1. Interview times are set up by CREATE of selected dates and interview spots are offered as judges are available.  Interviews are conducted by volunteer judges and are therefore only available as judges are willing to volunteer.
2. Teams are responsible for finding a spot and signing up.  The volume of teams makes it impossible to let teams set an interview time.  They must select from the times that are available.
3. Information about remote interviews goes out in group emails and is posted on the event main page at robotevents.com.  The CREATE Foundation does its best to get this information to all teams but teams should be proactive in checking this information for their own benefit.
4. Once the window for remote judging is closed for a group the opportunity to have a remote interview is over due to the other tasks that must be completed prior to the in-person events.
5. We will always try to accommodate everyone, but must set rules and, in order to be fair to ALL teams, abide by those rules.