Tigertown Throwdown Fall Qualifier (MS/HS)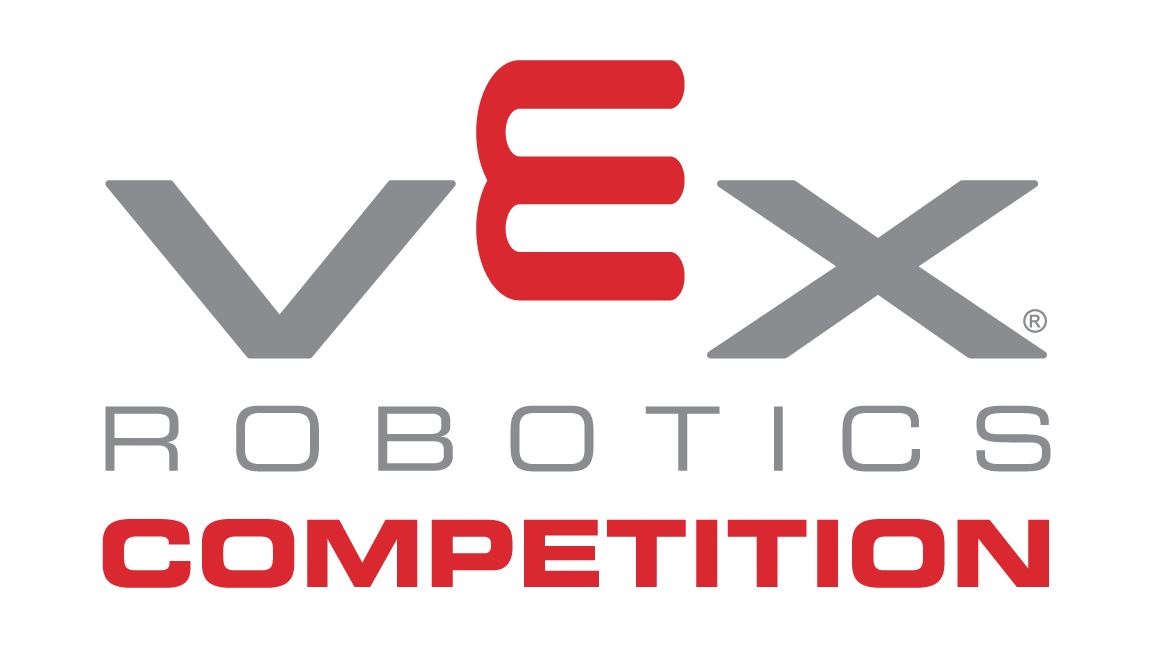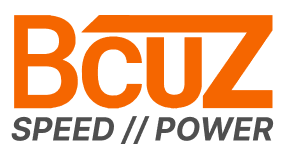 Date

5-Nov-2022

Event Code

RE-VRC-22-8463

Program

Event Type

Tournament

Event Format

In-Person

Capacity

48

Spots Open

2

Event Region

South Carolina

Early-Bird Registration Opens

19-Jul-2022 06:00 EDT

Standard Registration Opens

24-Sep-2022 06:00 EDT

Registration Deadline

2-Nov-2022 11:59 EDT

Price

$75.00
This event is closed to registration because:
This event has reached capacity. Teams on waitlist may still be added.
It is past the registration deadline.
General Info
Welcome to the Tigertown Throwdown! We are looking forward to an exciting, fast-paced qualifying event! Team BCUZ is delighted to welcome you to Clemson University!
University Logistics
This event will take place on Clemson University's campus. Teams will be required to follow all University policies while on-campus. Be sure to acquire a parking pass before attending the event! The most economical option is to purchase a weekend parking pass for $8.
Judging
This event will feature all in-person judging. Please see the judging tab for more information!
Competition Field Information
The competition fields and robot skills challenge fields will use the portable competition field perimeter. The practice fields for this event will use either the portable or metal perimeter. For this event, none of the fields will be raised.
Skills Challenge
Before qualifying matches, teams will be able to perform skills runs on the main competition fields. Teams will also have the option of submitting runs on a separate dedicated skills field for the duration of the event. Teams who help with setup on Friday night will also be eligible to submit their skills runs during that time. Teams are encouraged to contact the Event Partner for more information.
Grade Level: All
Skills Challenge Offered: Yes
Judging Format: All In-Person Judging
Eligible Teams:
Event Dates & Locations
Date: 5-Nov-2022
Venue/Location:
Hendrix Student Center
720 McMillan Road
Clemson, South Carolina 29631
United States

Contact Information
You must
login
to contact this Event Partner
Agenda
Friday, November 4th, 2022
Note: Teams who help with setup on Friday night will be eligible to do all skills runs at this time. Please contact the event partner for more information.
| | |
| --- | --- |
| 6:00 PM | Team Venue Access Begins |
| 6:30 PM |  Inspection Opens |
| 6:30 PM | Skills Challenge Opens on Skills Fields |
| 10:00 PM      | Skill Challenge Closes |
| 11:00 PM | End of Venue Access |
Saturday, November 5th, 2022
| | |
| --- | --- |
| 8:00 AM | Venue Access Begins |
| 8:00 AM | Inspection Line Opens on Queueing Tables |
| 9:00 AM | Event Introduction & Drivers Meeting |
| 9:00 AM | Inspection & Notebook Submission Deadline |
| 9:30 AM | Qualification Matches (1-3) |
| 12:30 PM      | Lunch Break |
| 1:00 PM | Qualification Matches (4-6) |
| 3:45 PM | Alliance Selection |
| 4:00 PM | Elimination Matches |
| 5:30 PM | Finals Match |
| 5:45 PM | Awards & Closing Remarks |
Note: this event will be run at a quick pace to maximize each team's number of matches. Teams should come to matches prepared. This means pneumatics pumped, batteries and controllers present, and all drive team members ready and excited to go! 
Volunteer
Volunteers are the lifeblood of any successful event! Please reach out to Brendan McGuire (bmmcgui@clemson.edu) for questions about volunteering.
Volunteer Sign Up: https://go.bren.app/volunteer
Note: volunteers will be provided lunch and snacks throughout the day. If you have any dietary concerns we should be aware of, feel free to reach out so we can accommodate you!
Emergency/Bad Weather Policy
In the unlikely event that the event will need to be cancelled, coaches will be informed through their primary team contact email in RobotEvents. 
Refund Policy
If the Event Partner cancels/postpones the event: 
In the rare circumstance that we must cancel the event, the event partner will issue refunds to teams who have paid, or allow them to transfer their payment to cover another event hosted by the event partner.
If a Coach/Mentor completes registration for the event and then chooses to withdraw or not attend: 
Teams are eligible for a refund up to 4 weeks before the event start date. All teams requesting refunds should submit requests to bmmcgui@clemson.edu by October 5, 2022, at 11:59 PM.
Health and Safety Policies
All team participants, including Students, Coaches, and Parents will be required to follow all Clemson University policies while on campus. 
Optional COVID-19 Testing
Event participants may opt to receive rapid COVID-19 testing from Rymedi, the University's testing partner on Friday, November 4th, before the event by selecting the community member option. Please contact the event partner for more information.
Date: 5-Nov-2022
Hendrix Student Center
720 McMillan Road
Clemson, South Carolina 29631
United States

Travel Info
This event will take place at Hendrix Student Center on Clemson University's campus. You will need to purchase a parking pass to park on campus - the best way to do this is to purchase a weekend pass for $8.
Enter through the front entrance, and climb the staircase to the 2nd floor. Elevators are available to the right.
 
Food
Hendrix Student Center contains multiple on-campus restaurants, including Panda Express, Chick-Fil-A, Einstein Bro's Bagel Company, and 55 Exchange.
Webcast
This event will be broadcast live to the South Carolina VEX youtube channel!
Judging Format
In-Person Submission of Engineering Notebooks
In order to be eligible for the Design or Excellence Award, a team must submit an engineering notebook. For this event, teams will be required to submit a physical copy of their design notebook. Teams with a digital design notebook should convert their notebook to a physical form. Teams will need to submit notebooks by 9:00 AM on the day of the event for notebooks to be considered.
In-Person Judging Interviews
For this event, teams will be interviewed by judges in their pit area. 
All questions about the judging process for this event should be directed to the Event Partner, Brendan McGuire (bmmcgui@clemson.edu)
Updates
Update #1 – 9 Sept 2022
Hey Coaches! Thank you for registering for the Tigertown Throwdown!
We are very excited to have you! We are 2 months out from the event, so I wanted to take the chance to introduce myself and give you some basic details about the event.
Venue & Logistics
This event will take place on Clemson University's campus at Hendrix Student Center. Clemson Parking has asked me to remind you that you must purchase a parking pass for the event. You can purchase a weekend pass here for $8, valid from Friday at 4:00 PM until Monday at 7:00 AM.
Volunteers will receive a parking pass for their cars. If you team would like to supply volunteers, please reach out!
Judging
The current judging policy requires that teams submit notebooks In-Person, and that teams with digital notebooks will need to convert their notebooks to physical form (by printing). I am considering changing this to digital notebook submissions. Let me know if you have any feedback regarding this!
Out-of-State Teams
Because we have a greater than average number of out-of-state teams planning to attend (welcome Arab and Brookwood!) I wanted to highlight the rules about teams attending competitions
1. If there is a team competing at the event that is from outside of that Event Region and wins an award that would have won a spot, or a team that double qualifies from the event (not from previous events or other methods), that spot will go to the next highest unqualified team on the Robot Skills ranking at that event. There is no look-back to previous events to see if a team has previously qualified. These spots are automatically calculated and filled in RobotEvents.com
2. Teams that compete outside of their region will not be eligible for spots within or outside of their event region. However, their Robot Skills scores will be posted to the World Skills Standings.
Any questions about this policy can be directed to me or our Event Engagement Manager, Sarah Burnett. We look forward to seeing you here in South Carolina!

Competition Fields
The current RobotEvents posting specifies the competition fields at the event will be metal competition fields with GPS strips attached. I am considering switching these to portable fields for easier setup. For this event, fields will not be raised, and fields will use the new competition control system. 
Please ensure that teams are familiar with the new control system and its differences from the old system. Read more about the competition control system here.
As always, feel free to email me if there are any questions or concerns. I look forward to seeing your teams compete!
Brendan McGuire
Event Partner
Update #2 – 26 October 2022
Hey Coaches!
I'm excited to welcome you to Clemson this November 5th, 2022, for Tigertown Throwdown! This email has some quick updates to prepare you and your teams for the event.
Action Items
Action Item: Convert your team's notebook to a physical form if you maintain a digital notebook
Action Item: Set up your team's V5 Brain to be ready for the new field control system using this guide
Costume Contest
Our Head Referee, Zach, has issued another Costume Contest challenge in the late celebration of Halloween! Encourage your students to dress up, and we'll give out a $20 prize each to the Best in Show, Most Creative, and Funniest (as determined by Zach)
Parking Reminder
Remember that all cars parking at Clemson must acquire a parking pass or pay at the meter. See the parking services website to get a pass.
Note: volunteers will get a parking pass. Please email me if you are interested in volunteering!
Check-In
The doors to Hendrix Student Center will automatically unlock at 8:00 AM. When you arrive, check in on the 2nd floor. Teams should submit their notebook at the check-in desk before 9:00 AM to be judged.
Qualifications To State
Sarah, our Event Engagement Manager for South Carolina has assigned a spot level to our event. The following awards will qualify South Carolina teams for the State Championship:
Excellence HS
Excellence MS
Tournament Champions
Design
Control System
This event will use the new control system for competition fields. The new V5 control system will gradually replace the old system. 
The biggest change is you will now plug a V5 smart cable into one of the 2 smart ports on your controller! See this knowledge base article for more information.
I'm looking forward to seeing you all here in Clemson in just 9 days!
Brendan McGuire
Event Partner