Illinois VRC Blended State Championship - Spin Up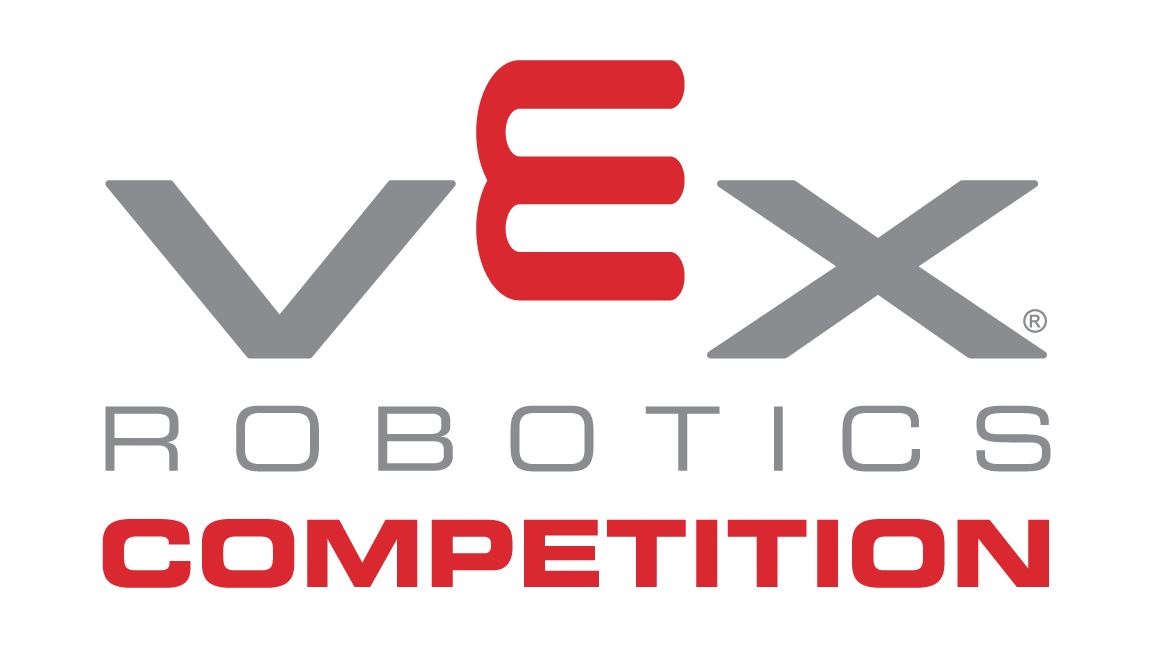 Date

10-Mar-2023 - 11-Mar-2023 Add to Calendar

Event Code

RE-VRC-22-0110

Program

Event Type

Tournament

Event Format

In-Person

Field Control System

N/A

Capacity

56

Spots Open

0

Event Region

Illinois

Standard Registration Opens

21-Oct-2022 09:17 EDT

Registration Deadline

3-Mar-2023 09:18 EST

Price

$160.00
This event is closed to registration because:
This event currently has no spaces available.
It is past the registration deadline.
General Info
Welcome
Welcome to the Illinois VEX Robotics Blended State Championship! This event requires that you qualify at a regional Illinois event. This Championship is a qualifier for VEX Worlds! Please check the Awards tab for information on which awards will qualify teams for Worlds.
Competition Preparation
This event is sure to be fast-paced and exciting. All teams should come prepared for the competition. Here are a few steps that every team should take to ensure that they are prepared:
1. Review the rules and run through the inspection checklist about a week before the competition so your team has ample time for adjustments. The inspection checklist can be found on the Documents tab. Please pay special attention to the size of any string used and any horizontal expansion prior to the end game including intakes. Additional information on rules can be found on the Official VEX Forums. Here are the Head Ref's Driver Meeting Notes (this is not an official document)
2. Pack for the event the day before, and remember to bring the following:
Goggles/Safety Glasses
Spare parts & tools
Batteries and chargers
Programming cable
Power strip and extension cord
Laptop computer
Engineering notebook
3. Remember that safety comes first. Please don't bring tools that pose a safety risk to your team or others nearby. Absolutely no grinding or other actions that create sparks.
4. Make sure the robot components have been updated to the latest firmware revision. We will be using the Smart Field Control. Please make sure your firmware is the most current version and your team number is entered correctly. This will be checked at the inspection table. There will be a special email with all instructions on this process prior to the event.
5. Each player and coach/mentor must have a completed and signed Participation and Consent Form. The team coach/mentor will need to collect the completed forms for all team members attending the event and turn them in at the check-in table. The form can be found on the Documents tab.
Waiting List
If this event is full, please feel free to add your team to the Waiting List and then contact the Event Partner (Primary Contact on the General Info tab). You must be on the online waiting list through robot events to be added if a spot opens. If you are moved from the Waiting List to the Registered Teams List, please be prepared to pay for the event promptly at your robotevents.com account, or make arrangements with the Event Partner to pay directly at the tournament.
Walk-up Teams & Walk-Up Skills
Walk-up teams WILL NOT be permitted to compete, either in the tournament or to run Skills Only. There are no exceptions. If your team wishes to compete, they must register before the registration deadline.
Grade Level: All
Skills Challenge Offered: Yes
Judging Format: All In-Person Judging
Grade Level: All
Skills Challenge Offered: Yes
Judging Format: All In-Person Judging
Eligible Teams:
Event Dates & Locations
Date: 10-Mar-2023 - 11-Mar-2023
Venue/Location:
1295 W Wood St
1295 West Wood Street
Decatur, Illinois 62522
United States

Contact Information
You must
login
to contact this Event Partner
Agenda
Friday
4:00pm - Venue Opens
4:00pm - 7:30pm Checkin and Notebook Submissions
4:30pm - 7:30pm - Inspections, Practice Fields Open**, and Skills* (Skills will also run on Saturday)
8:00 - Venue closes
Saturday
7:30 - Venue Opens
7:30 - 9:00am - Check-in, Inspections, and Notebook Submissions any team inspected Friday night that leaves with their robot must do an inspection on Saturday as well. There will be a special line for these teams as this inspection will be quicker and not require a field test.
9:00am - Open Ceremonies (all teams must be present) and match schedule created.
9:30am - 11:30am - Qualifying Matches and Skills* Field Opens
11:30am - 12:00pm - Lunch for teams and all staff working Comp fields
12:30pm - 1:00 pm Skills fields will close for lunch
12:00pm - 3:00pm - Qualifications Matches
The skills fields will close at 3:00pm or when the last qualification match starts whichever is earlier. Any team that is currently on the field at the end time may make their run. All in line will not be permitted. Between Friday and Saturday, there will be 8.5 hours to get your runs in do not wait till the last minute.
3:15pm Alliance Selection
3:45pm-5:00pm Elimination Matches
6:00 pm - Venue Closes
*Teams must have their robot in the skills line with them in order to be in line. Anyone without a robot in the line will be asked to remove themself from the line. No saving spots and no line hopping. Any team in violation of this will be reported to the Head Ref and the Judges for unsportsmanlike conduct and possibly issued a violation.
** Robots must pass inspection before being allowed on any field including the practice fields.
Volunteer
If you are interested in volunteering for this event please contact Mike Wilson [email protected]
Emergency/Bad Weather Policy
If weather makes you late for the event or prevents you from attending, please immediately email Mike Wilson [email protected].
If the event is canceled due to weather or any other unforeseen circumstance, it will be posted here on this event website.
Refund and Payment Policies
No refunds will be issued unless due to extenuating circumstances, the Event Partners will consider whether a refund is appropriate. Refunds in this instance will be rare.
Health and Safety Policies
The event will follow Millikin's safety policies.
Date: 10-Mar-2023 - 11-Mar-2023
1295 W Wood St
1295 West Wood Street
Decatur, Illinois 62522
United States

Travel Info
Event Location
Decatur Indoor Sports Center at Millikin University
1295 W Wood St
Decatur, IL 62522
Recommend Hotel in the Area
DECATUR CONFERENCE CENTER AND HOTEL
4191 US Highway 36 West
Decatur, IL 62522
217/422-8800 217/422-9155 (Fax)
Room Rate $103.00

Method of Reservations:
Guests must call the hotel direct at 217.422.8800 and mention block code below to receive discount
State Robotics Tournament
Cut off Deadline
Reservations must be received by February 28, 2023. After this date reservations will be accepted on a space rate-available basis only.
Billing Instructions
Guests are responsible for charges. To include but not limited to, sleeping rooms, tax, and damages.
Guaranteed Reservation
A major credit card is required to reserve a hotel room
Hotel arrivals/departures: Standard check-in time is 4:00 p.m., check-out time is 12:00 noon. If a group participant arrives prior to 4:00 pm, rooms will be assigned as they become available. This privilege is reserved as subject to availability.
Parking: There is no charge for normal use of the parking areas. All such parking is at the Group Guest's sole risk and the Hotel shall have no liability related thereto. Large vehicles and vehicles requiring electrical connections must be arranged for through your Catering Sales Representative. Appropriate charges will apply.
A complete list of hotels can be found at https://millikin.edu/ijas/accomodations-area-info under "Other area accommodations". It is a downloadable PDF
Campus Maps and Parking http://millikin.edu/campus-maps
Event is in Building #17 on map
Best parking options for cars and smaller buses are lots 8, 9, or 10.
Larger buses may find lots 5 or 11 more convenient.

Millikin Visitors Travel Information http://millikin.edu/visit/traveling-campus
Area Information: Including Hotels, Dining, and Attractions http://millikin.edu/visit/area-information
Webcast
Judging Format
In-Person Judging - The Team Interviews and Engineering Notebooks will be judged in-person on the day of the event. Teams should bring a physical copy of their notebook to submit to the judges
Food/Concessions
Congratulations
on making it to VEX STATE!
 
Lot of things going on at state.
Don't let food become a major one. We can handle this for you.
There are no other concessions at the facility and not very close walking distance to good food.
Friday is a busy time with inspection and skill's runs.
Lunch is only 30 minutes on Saturday.
 
Concessions throughout the day and payment options
We will have concessions open Friday evening 4:30-8:00 pm and Saturday 7:30am-3:30pm.
You will be able to purchase a wide variety of items including chips, soda, water, candy, breakfast items, coffee, and more.
Multiple forms of payment will be accepted including credit card, cash, and check.
If you need a receipt for on-site items purchased, just ask concessions.
 
Pre-Ordering
Pre-ordering Friday evening dinner and Saturday Lunch is now available and confirms your selections.
There will be a limited selection of main entrée items for individual purchase during these meal times in concession.
There is a link for each day listed below.
 
Food Pickup Times at Concessions for pre-orders
Friday: 5:30 pm
Saturday: 11:30 am
 
Payment and deadline
The deadline for submitting pre-orders is Thursday 5 pm cst.
All pre-orders must be paid by this deadline time for the order to be processed.
 
Menu
Attached are working copies of our online pre-order menu which you can use to query your team and parents.
 
Friday evening dinner and Saturday lunch are very similar except for the pizza vendor.
On Friday we have scheduled Domino's Pizza.
On Saturday we have Papa John's Pizza.
 
We have for pre-orders  ---
·        Pizza
·        Hot sandwiches
·        Cold sandwiches
·        Chips, soda, and water
 
 
What to do
a.      Print out the linked below documents.
Filling out these documents will make the online pre-order easier.
There are 2 pages - one for Friday and one for Saturday.
Ask your team what they would like to order
Mark down the quantities
Mark down any reminders that you need
 
b.      Go online and do one day at a time.
 
Make sure you select the correct pre-order link ---
Friday       https:/www.foxvalleyrobotics.com/FoodFridayState
Saturday   https://www.foxvalleyrobotics.com/FoodSaturdayState
Select the categories and items in each
When finished, click "I'm done - submit and pay"
You can then Submit or go back.
If you submit, the next screen will be a confirmation that your order is processed and waiting for payment.
An email will also be sent which includes a hyperlink to the payment center.
Either in the email or on the confirmation window, you can click on the link provided which will take you to the payment center.
After paying, you can print the payment screen which is your receipt.
Later, if you need a receipt, go back to the confirmation email received. The same link is used for the payment center or for viewing the paid receipt.
 
c.      Come and pick up your food in the concessions area at the designated time.
Bring your receipt as proof of payment.
 
Questions about pre-ordering, payment, or something else ???
Reply or Email us at [email protected] 
 
Have a great day and see you this weekend.
Safe travels.
 
Regards,
Fox Valley Robotics Concessions & Ron
Illinois VRC HS has 15 World Spots assigned to Awards.
Illinois VRC MS has 6 World Spots.
1 MS VRC WC spot is assigned to Awards.
The remaining 5 MS VRC WC spots will go to team skills scores at the state championship.