Massey-Vanier Vex Qualifying Event
12/04/2021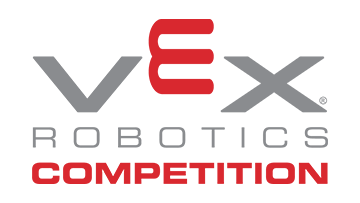 Event Code: RE-VRC-21-5717
Program: VEX Robotics Competition
Type of Event: Tournament
Event Format: In-Person
Capacity: 32 / Spots Open: 50%+
Event Region: Quebec
Max Registrations per Organization: 6
Registration Deadline: Fri, Nov 26, 2021 2:20 PM EST
Price: CA$125.00
Event Dates
Date: 12/04/2021
Venue/Location:
Massey-Vanier auditorium
222, Rue Mercier
Cowansville, Quebec J2K 3R9
Canada

Grade Level: All
Robot Skills Challenge Offered: No
Judging Format: In-Person judging
Contact Information
You must
login
to contact this Event Partner
General Info
Bienvenue à l'école secondaire Massey
Les frais d'Inscription devront être payés à l'ordre de : École secondaire Massey Vanier et reçus au plus tard vendredi le 26 novembre 2021, à moins que des arrangements n'aient été fait au préalable avec le planificateur d'événement. Toute équipe qui n'aurait pas payé sera retirée de l'événement et sa place ouverte sur la liste d'attente.
Des options de repas seront envoyées par courriel plus près de la date butoir.
Welcome to Ecole secondaire Massey-Vanier 
Registration must be paid to École secondaire Massey Vanier and received no later then Friday, November 26th, 2021, unless prior arrangements have been made with the Event Partner.  Any unpaid teams will be removed for the event and their spots will be opened up to the wait list.
Agenda
7:30 A.M. Début de l'Inscription, ouverture des puits et début de l'inspection  / Doors Open
9:15 A.M. Cérémonie d'ouverture et rencontre des plilotes  / Opening CeremoniesDrivers Meeting 
9:30 A.M. à 10:00 A.M. Matchs de pratique, inspection / practice Matches - robot inspection
10:10 A.M. à 12:00 P.M. – Matchs de qualification – Les robots doivent passer l'inspection avant 10:10 AM   / Qualification Matches - robot inspection should be done by 10:10 AM
12:00 P.M. . à 12:45 P.M. – Diner  (Pourrait être écourté en cas de retard) / Lunch Break (concession stands will be open)
12:45 P.M. à 3:00 P.M. – Matchs de qualification / Qualification Matches
3:15 P.M. Sélection des alliances / Alliance Selection
3:30 P.M. à 4:30 P.M. Éliminatoires / Elimination Matches
4:30 Remise des prix et cérémonie de clôture, nettoyage des puits / Closing Ceremonies, Awards and clean up
Volunteer
Des événements comme celui-ci ne peuvent se produire sans l'aide de bénévoles.
Si vous êtes intéressés à devenir bénévole, svp contacter Joël Bergeron au 450-263-6660, poste 57227 ou  par courriel à bergerojo@csvdc.qc.ca
Merci 
Events like this cannot happen without great volunteers.
If you are interested in volunteering with us please contact our volunteer coordinator: Joël Bergeron au 450-263-6660, ext.: 57227 or email  bergerojo@csvdc.qc.ca
Thank You!
Emergency/Bad Weather Policy
Nous informerons les équipes avec les mises à jour des événements en cas de mauvais temps si nécessaire. Vous aussi appelez au 450-263-6660 poste 57227
The event coordinator will update teams with event updates due to bad weather if required. You can also call at 450-263-6660 ext.: 57227
Refund Policy
Un remboursement complet sera donné si la demande est faite avant le 12 novembre . S'il vous plait contacter Joël Bergeron au bergerojo@csvdc.qc.ca  pour toute demande de remboursement.
Full refunds will be given if a request is made before 12th novembre 2019. Please email  Joël Bergeron at bergerojo@csvdc.qc.ca for any refund requests.
Health and Safety Policies
We will require all attendies to have a vaccination certificate or proof of two vaccinations.  We will also require the wearing of masks.
Waitlist
Please login to add or remove teams from the waiting list.