2021-2022 VEX V5 Taiwan Open 練習賽 (LRT)
10/31/2021
(Canceled)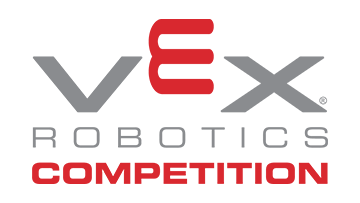 Event Code: RE-VRC-21-5417
Program: VEX Robotics Competition
Type of Event: Live Remote Tournament
Event Format: Remote
Capacity: 16 / Spots Open: 16
Event Region: Taiwan
Max Registrations per Organization: 6
Price: FREE
This event is closed to registration because:
This event has been canceled.
It is past the registration deadline.
Grade Level: All
Robot Skills Challenge Offered: No
Judging Format: No judging
Contact Information
You must
login
to contact this Event Partner
General Info
VEX Taiwan Open旨在增進臺灣地區VEX 機器人教育推廣,提高臺灣學生接軌世界STEM教育機器人賽事機會。通過全球性優秀教育與競賽平台,培養學生設計及編程機器人的STEM素養,增進對於STEM及機器人教育的興趣,養成運算思維,具備團隊合作及真正解決問題的能力。
注意事項:
本賽事為線上遠端競賽 (Live Remote Tournament),賽隊須準備比賽場地以及相關設備,並使用線上遠端競賽系統連線比賽。設備清單與細節,可以參閱 roboticseducation.org 上的LRT賽隊安裝手冊。
賽隊在比賽前請依照主辦單位釋出的檢驗時程表完成報到與場地及機器人的檢驗。
更多賽事消息與比賽辦法,請參考:VEX Taiwan Open機器人競賽官方網站(https://www.cacet.org/web/VEXSTEM/index.html)
VEX Taiwan Open aims to promote the promotion of VEX robot education in Taiwan and improve the chances of Taiwan students connecting to the world STEM educational robots. Through the global excellent education and competition platform, we will cultivate the STEM quality of students' design and programming robots, enhance their interest in STEM and robot education, develop computing thinking, and can work together and solve problems.
Notice:
Every team is required to set up their VEX field game, and prepare related technology and equipment for the event with regard to  connecting to the Live Remote Tournament system to join the event. For more details and the equipment list, check out the Live Remote Tournaments (LRT)Team Setup & Instructions found at roboticseducation.org.
All teams will be required to undergo and pass inspection before they can compete in Live Remote Tournament matches. The inspection time for each team will be assigned and released.
For  the latest news of the event, please visit https://www.cacet.org/web/VEXSTEM/index.html
Agenda
10/30 第一天 Day 1
08:30-16:30 報到與驗機
Check-In/Registration/Inspection (schduled)
 
10/31 第二天 Day 2
08:30-09:00 報到
Check-In
 
09:00-09:20 領隊會議
Team Leader Meeting
 
09:20-12:00 資格賽
Qualification Matches
 
12:00-13:00 午餐
Lunch
 
13:00-15:30 資格賽
Qualification Matches
 
15:30-16:00 聯隊決選
Alliance Selection
 
16:00-17:00 決賽
Final Matches
Volunteer
中華資訊與科技教育學會(CACET)
Emergency/Bad Weather Policy
線上遠端競賽
Live Remote Tournament
Refund Policy
No refunds.
Health and Safety Policies
本賽事將落實中央流行疫情指揮中心的防疫措施,參賽者務必配合防疫措施。
注意事項:
入場請配戴口罩並配合量測體溫及酒精消毒,未配戴口罩或體溫高過37.5度者將禁止入場。
避免室內5人以上聚會,以減少群聚感染。
This event will be following all COVID-19 precautions as dictated by the Central Epidemic Command Center (CECC).
Notice:
Please wear a face mask and cooperate with temperature check and hand disinfection while entering the venue. Those who do not wear masks or with body temperature higher than 37.5°C will not be allowed to enter.
In order to minimize the risk of cluster infection, indoor gatherings over 5 people should be suspend.
Waitlist
Please login to add or remove teams from the waiting list.