York Fall VRC Qualifying Tournament
11/13/2021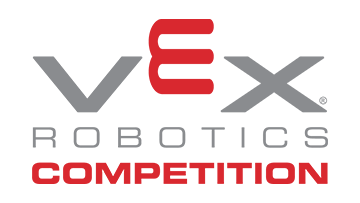 Event Code: RE-VRC-21-4994
Program: VEX Robotics Competition
Type of Event: Tournament
Event Format: In-Person
Capacity: 32 / Spots Open: 0
Event Region: Maine
Registration Deadline: Fri, Oct 29, 2021 6:00 PM EDT
Price: $50.00
This event is closed to registration because:
This event currently has no spaces available.
Event Dates
Date: 11/13/2021
Venue/Location:
York High School
1 Robert Stevens Drive
York, Maine 03909
United States

Grade Level: All
Robot Skills Challenge Offered: Yes
Judging Format: In-Person judging
Contact Information
You must
login
to contact this Event Partner
General Info
Welcome to the York Fall VRC Qualifier!!
This will be the first of two competitions hosted by the York Robotics Team this season.  We plan on offering a fun filled day of competition to all teams who attend.
Breakfast, Lunch, and Snacks will be available for purchase at the event, with all money raised going to help our robotics team.
Competition Preparation 2021-2022
Here are a few steps that every team should take to ensure that they are prepared.

1.  Review the Tipping Point Game Manual.
2.  Run through the inspection checklist. The 2021-2022 inspection checklists can be found here: TBD
3.  Make sure that all students have filled out the Participant Release Digital Form.

4.  Pack for the event the day before the day of departure. Here are a few items that you don't want to forget:
Safety Glasses
Engineering Notebook
Batteries and Chargers
Laptop
Spare Parts and Tools
Power Strip - We will do our best to provide 1 per table but you can never have enough.
5. Prep for your interviews with the judges. Practice answering some of these questions as a team:
Tell me about what your robot does and how?
Did you turn in an Engineering Notebook? When did you start making entries?
What part of your robot are you most proud of? Why?
What were the challenges of this year's game that you considered before designing your robot? How did you design your robot to meet those challenges?
Has your approach to the game been effective? Why?
What does your robot do in autonomous mode? Who programed it?
What makes your robot effective at playing this year's game?
Did you use any sensors? What are they used for? How do they operate in your autonomous mode? How do they operate in your driver-controlled mode?
Based on your robot's performance so far, what would you like to improve?
Were there any other robots that inspired your robot design?
6.  Remember that safety comes first, please don't bring tools that pose a safety risk to your team, or others nearby. York High School will set up a designated area for using power tools.

7.  Don't forget that competitions are all about having fun! Cheer on your school and all the other teams participating.
Agenda
Follow the signs to the school's Auditorium Entrance.
7:30AM Registration and Load-in
8:30AM Registration Ends, Match schedule generated
8:45AM Drivers meeting
9:00AM Opening Ceremonies
9:15AM Qualification matches and Skills Challenges begin
12:30PM Lunch - Skills may run during lunch
1:00PM Qualification matches resume
2:30PM Qualification matches and Skills Challenges end
2:35PM Alliance Selection
2:45PM Elimination rounds begin
4:30PM Awards Ceremony
5:00PM Event ends
Volunteer
If you are interested in any of the following voluenteer positions, please contact kberube@yorkschools.org.  More information about volunteering can be found here.
Judge
Field Resetter
Robot Inspector
Queuer
Referee
Scorekeeper
Lunch will be provided for volunteers.
Emergency/Bad Weather Policy
In the event that there is inclament weather on the day of the event all registered teams will be notified of a cancelation via e-mail.  We will also do our best to reschedule the competition for another day.
Refund Policy
Event Cancelation
In the case that the event can not be run on the scheduled date we will try our best to reschedule; however, if we are not able to reschedule the event we will issue a refund to all teams registered.
Team Cancelation
Full refunds will be issued if a team notifies the event partner by email one month prior to the event (by 10/13/21).  This is to ensure there is enough time to contact teams from the waitlist to fill the position.  However, if teams do need to cancel at the last moment due to circumstances such as local weather or school quarantine, please just send us an email and we will try to offer a full or partial refund.  (email: kberube@yorkschools.org)
Health and Safety Policies
The following health and safety measures are required of all persons attending the 11/13/21 VEX Robotics Competition at York High School.
1)  Masks must be worn by all students, coaches, volunteers and spectators while in the Pits, Gymnasium, Practice Field, Concessions Stand, and other communal meeting rooms.
2)  Masks may only be taken off when actively eating/drinking at the designated tables in the cafeteria.  These tables are the only location in the building where food and drink can be consumed.
3)  After using a cafeteria table, wipe down the table with the disinfectant wipes provided.
4)  Extra disinfectant wipes, hand sanitizer, and masks will be available at the check in table and the concession stand.
5)  If you are bringing your own electric cutting tools, they must be inspected for damaged safety features prior to use. Let the volunteer checking in teams know your team needs electric cutting tools inspected.  
6)  All metal cutting will  take place in our designated cutting area in the rear of the multi-purpose room.  Students wishing to use the cutting area must provide  adult supervision from their own coach/mentor/chaperone.
7)  Judges interviews will be conducted in person with a social distancing policy of 3 feet between the student team and judges.
8)  When using the Gymnasium bleachers, spread out as much as possible. A camera will provide close ups on projector screens as well as live streaming to Facebook so everyone can have a great view of the action.
Judging Format
 In-Person Judging - The Team Interviews and Engineering Notebooks will be judged in-person the day of the event. Teams should bring a physical copy of their notebook to submit to the judges.
Waitlist
Please login to add or remove teams from the waiting list.