Texas State Championship 6A
03/15/2021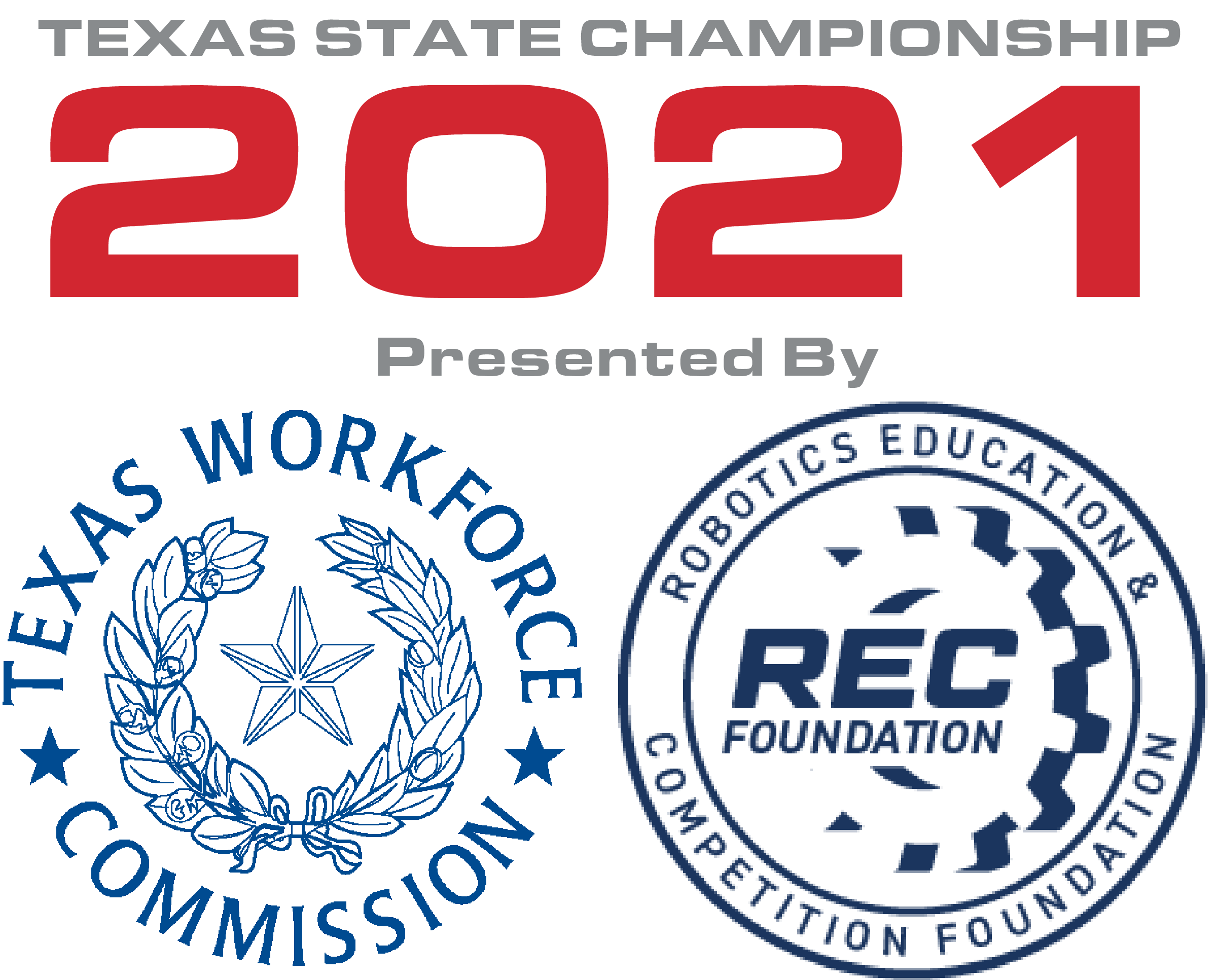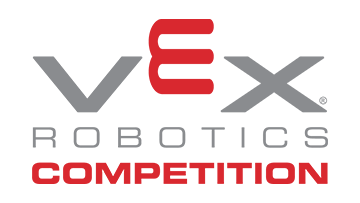 Event Code: RE-VRC-20-3292
Program: VEX Robotics Competition
Type of Event: Tournament
Event Format: In-Person, Pre-Recorded
Capacity: 40 / Spots Open: 1
Event Region: Texas - Region 3
Price: FREE
This event is closed to registration because:
It is past the registration deadline.
---
Event Sponsors: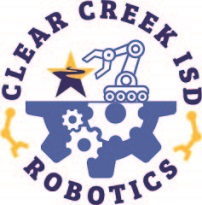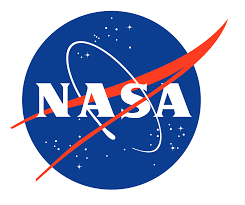 Event Dates
Date: 03/15/2021
Venue/Location:
Learner Support Center CCISD
2903 Falcon Pass
Houston, Texas 77062
United States

Grade Level: High School
Robot Skills Challenge Offered: Yes
Judging Format: Remote judging
Contact Information
You must
login
to contact this Event Partner
General Info
This is a VEX Worlds Qualifying Event!  Excellence Award winners will qualify directly to VEX Worlds 2021!
*Teams may participate in remote judging and pre-recorded skills without playing in-person matches*
This event is for Texas UIL 6A public school teams only. 
Please register for the correct event (6A, 5A, 1A-4A or Non-UIL) if you are a Texas school.
*Alliance Rules Have Changed. This will be a normal VRC event*
Please see Health & Safety Policies for information on Covid-19 precautions
All Judging is remote, see Judging tab for details
All Robot Skills matches are pre-recorded, see Robot Skills tab for deatails
Agenda
Monday 3/1
Engineering notebooks due - See Judging tab
Saturday 3/6
Pre-Recorded Skills - See Robot Skills tab
Monday 3/8
6:00pm - 9:00pm Judging finals via Microsoft Teams
Monday 3/15
7:30 am Doors open, pits open, registration open
9:00 am Qualifications begin
12:00 pm Lunch
1:00 pm Matches resume
2:00 pm Qualifications end
2:15 pm Alliance Selection & Eliminations
4:45 pm Awards
Volunteer
Volunteers are the heart of any VEX Robotics event.  If you would like to volunteer, please contact James Jobe at jjobe@ccisd.net
Emergency/Bad Weather Policy
All cancellations will be communicated through email. Please check your email the day before and the morning of the tournament (before leaving).
Unfortunately, there will be no make-up in case of weather cancellations.
Refund Policy
This is a FREE event!
Health and Safety Policies
Follow CCISD Self-screening (see below)
Cloth face masks are required of all participants at all times inside the facility.
Face shields may be worn in lieu of safety glasses (VRC Q&A 663), but are not an acceptable substitute for a cloth face mask.
No spectators (CCISD plans to live-stream all events)
Suggested limit of competitors per team: 1 mentor and 3 students per robot
Keep pit tables at 8-10' apart
No practice fields will be available
Teams will be called from the pits to the inspection queue, no lines
No queue tables, teams will be called directly from their pit tables to the field
Concessions

Packaged food only
Pre-order lunch individual boxes will be available

Electronic submission of notebooks and all paperwork (see dates in agenda)  
Remote judging will take place during week prior to the event.
Participants must have completed consent forms on robotevents.com
Avoid touching your face.  Properly sanitize your hands if you must do so.
Hand sanitizer is available at all entrances and competition fields.  Participants are expected to clean their hands every time they move between areas (pit to field, field to pit, etc.)
No sharing of personal items or robot parts between teams (Teams from the same school may share batteries and are expected to use appropriate sanitary cautions when doing so.
All approved events and event attendees are required to follow all local, state, federal, or any other government ordinances regarding COVID-19 safety procedures, social distancing, and best hygiene practices. We will continually assess, based on current government guidelines, whether to postpone, cancel, or significantly reduce the number of attendees when necessary
Webcast
All events will be webcast on CCISD's Vimeo page
Lunch Preorders
FRC teams Robonauts 118 and Chips 324 will be providing lunch pre-order options.
Update 3/2/21:
Help us help you with a pre-order lunch

The Chips Booster Club will be providing lunch pre-ordering for the Texas State Championship 6A on March 15, 2021. The tournament will be held at CCISD's Learning Support Center (old CLHS 9th Grade Center), 2903 Falcon Pass, Houston, TX 77062.

We ask that each team competing in the tournament who would like to pre-order, please fill out ONE group order. This year we will be offering Canes (3 chicken fingers, toast, Canes sauce, chips, and a drink)

Please decide your team order (one order per team) and fill out this form by 11:59 AM March 14th. Please submit one team payment. We will be able to accept cash, credit cards, and checks (made out to "Chips Robotics Booster Club") at check in on the day of the event. Payment in full must be received by 8:30am on 3/15/21 or your order will be cancelled.

Limit one payment per team order.
Lunch Pre-Order for Texas State Championship 6ATournament Due By Sunday March 14th at 11:59 AM.
https://docs.google.com/forms/d/e/1FAIpQLSfMuYyUOrwYER1VLfZpNUWx8x6dMRRlA67CjCVlknXWS4JN2Q/viewform
Robot Skills
The code for this event is "Perseverance"
Videos submitted for Pre-Recorded Skills must be recorded and submitted between the 1st - 6th of March 2021.
You and your team will be sent a unique codeword at the beginning of the submission window
Matches should follow a standard procedure: 
1 video, without any "cuts" or edits, in the following order:
1. Robot Inspection is done by the Team, showing on video, the inspection sheet signed and completed.
Measurements must be done using a measuring device such as a Robot Sizing Tool or tape measure.
2. The Team says the 'unique code' that they were given by the Event Partner out loud on video while writing the code visibly on a paper or whiteboard.
3. Teams pair (tether) the Controller to the Robot.
4. The Team shows on video a closeup view of the Starting Position to provide video evidence that the Robot is in a legal starting position.
5. The Team says out loud and writes on paper or whiteboard if they are attempting a Programming Skills Match or Driving Skills Match.
6.The Team starts a Match when the clock begins.
7. After the Match, the Team must move the camera to each of the Goals saying out loud what counts as scored and records onto an official referee scoresheet.
8. The scoresheet is then shown clearly on video for a minimum of 10 seconds. While the scoresheet is being recorded, Teams can reset the field for the next Match.
9. The Team can then repeat steps 3-8 for their remaining allotment of Matches, i.e. maximum of 3 Programming Skills Matches and 3 Driving Skills Matches, one after another on the same video recording.
10. The video recording can now be stopped.
• Teams will need to upload their video on a publicly accessible platform like YouTube, Facebook Video etc and submit the URL to https://forms.office.com/Pages/ResponsePage.aspx?id=z39lBzW9mUaVLZ0xfCXs-a4Iac2McvdNkUmAwEK7B-VUNjBUMjZZSTNYTkE5Tjk0STY1STlXMTlKMC4u
This form closes on Saturday 3/6 at 10:00pm
Please be aware we will be running in accordance wtih the most recent game manual release
Judging
Engineering Notebook Judging for the Texas State Championships will take place remotely.  Please use the link below to submit your engineering notebook. 
Only finalists for the Design Award will be interviewed. Teams to be interviewed will be contacted  with a specific time and a link for their interview.  According to judging rules, an adult team mentor MUST be in any virtual meetings between students and judges.  Teams without a mentor in the meeting will not be interviewed and disqualified from the Design Award.
https://forms.office.com/Pages/ResponsePage.aspx?id=z39lBzW9mUaVLZ0xfCXs-a4Iac2McvdNkUmAwEK7B-VUNFZSUEo0RFI1M1VDUFdNUUhLMjlDWTdQSy4u
This form closes on Tuesday March 2nd at 5:00 pm
Alliance Rules
*Alliance Rules Have Changed. This will be a normal VRC event*