KALAHARI CLASSIC INDOOR WATERPARK VEX VRC High School Signature Event
05/29/2021 - 05/30/2021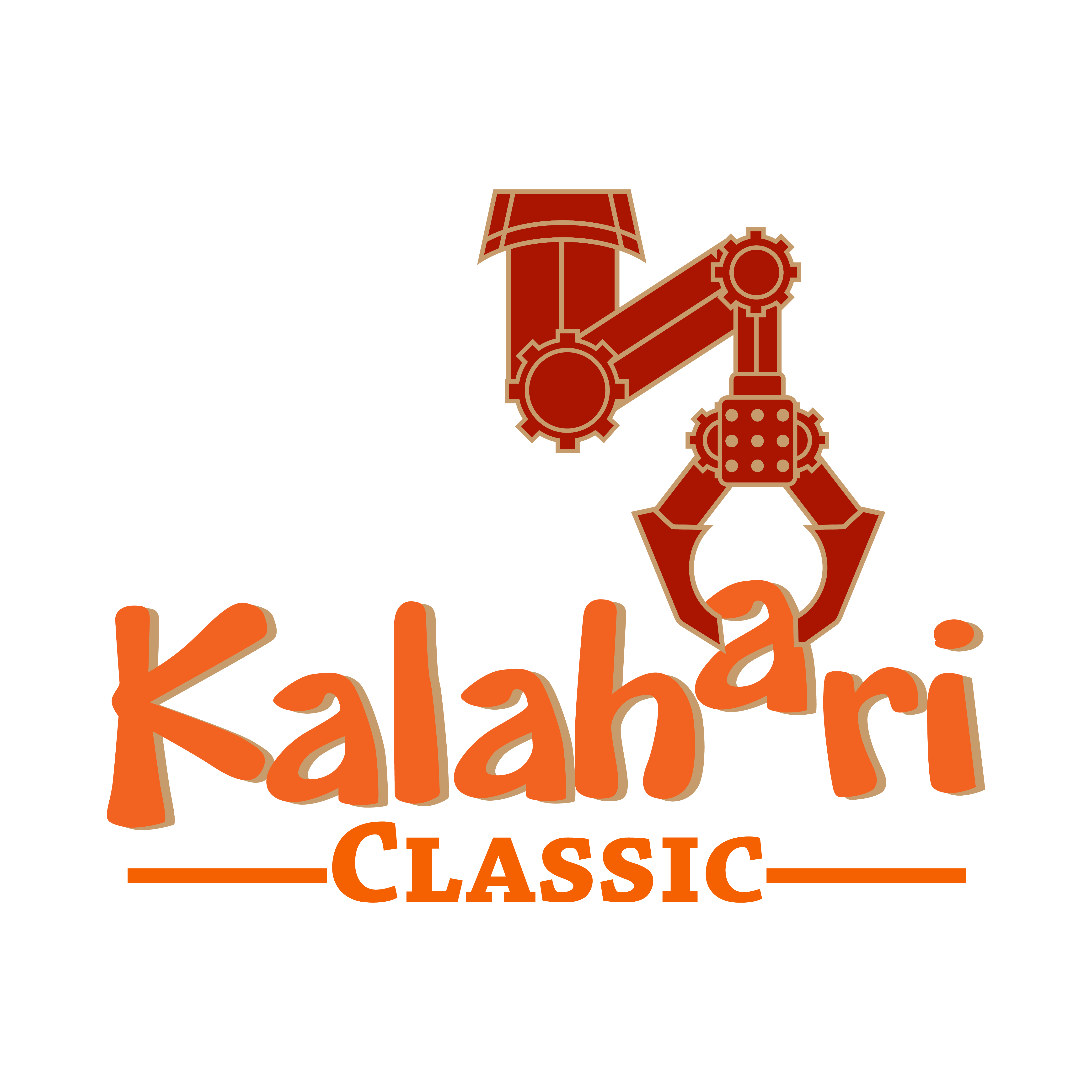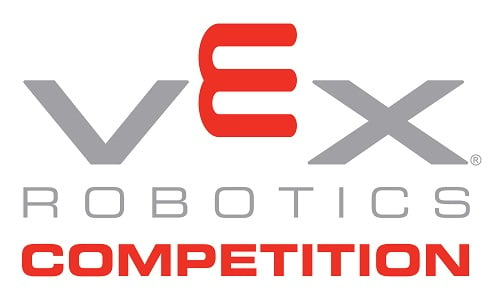 Event Code: RE-VRC-20-2450
Program: VEX Robotics Competition
Type of Event: Tournament
Capacity: 70 / Spots Open: 10
Event Region: Ohio
| Region | Maximum % | # Spots Allowed | # Spots Remaining |
| --- | --- | --- | --- |
| Ohio | 75% | 53 | 28 |
Max Registrations per Organization: 9
Price: $155.00
This event is closed to registration because:
This event has reached capacity. Teams on waitlist may still be added.
It is past the registration deadline.
Event Dates
Date: 05/29/2021 - 05/30/2021
Venue/Location:
Kalahari Resorts Sandusky
7000 Kalahari Drive
Sandusky, Ohio 44870
United States

Grade Level: High School
Robot Skills Challenge Offered: Yes
Judging Format: In-Person judging
Contact Information
You must
login
to contact this Event Partner
General Info
Livestream Link! 
Day 1 https://youtu.be/gIWNbCfdfnI
Day #2 https://youtu.be/xMP6NtAme5I
Event Update:
PLEASE DO!!!
PARTICIPANT RELEASE FORMS

Coaches, please remember to have a completed release form for each member of your team. Forms should be completed on the Robot Events site.  REC Foundation Participant Release Form 

TEAM COVID-19 WAIVER

Please see the Documents tab for the Team COVID-19 Monitoring Form and be prepared to complete and submit this for your team upon entry.  Print as many copies as you need and complete this form the morning of the event prior to your arrival. 

PAY REGISTRATION FEES!

If you have not done so already, please make every effort to make sure your registration fees are paid prior to this event. If you have paid already, thank you! If you have selected to pay by PO from your school, please make sure that you have submitted your invoices to your treasurer's office so that payments are being processed. Please just keep me posted if you are still in the process of paying your registration fees.
EVENT INFORMATION
LUNCH/FOOD:  There will be a concession stand available for this event.  Please note that due to Kalahari Policy, outside food or catering is NOT permitted to be brought in.  This is not our rule but rather the rule of the venue and we ask that you please respect this rule when planning your day.  You can skip the lines for lunch and pre-order pizzas for your teams!   

See the Documents for the Pizza order form.

UPDATE ON SPECTATORS:  After recent changes by the governor to the capacity limitations for indoor events, we will be allowing spectators to this event however we strongly encourage anyone to only travel if they have to this year and would ask that they use the live stream option as much as possible.  Spectators will not be permitted in the pit area or on the competition floor, must wear masks at all times, and will be advised and encouraged to sit in the stands appropriately socially distanced from other individuals or groups.  This event will also be live-streamed for those who choose to watch from home. 

FINE DESIGNS:  Event apparel will be for sale throughout the event.  

PIT TABLES:  All pit tables have access to power. Please bring surge protectors/power strips to make sure you have enough outlets for your team.
Qualification to the VEX VRC World Championships
This event will include World Spots for 2022. 
Competition Preparation
This event is sure to be a fast-paced and exciting event. All teams should come prepared for competition. Here are a few steps that every team should take to ensure that they are prepared.
1. Review the rules, the code of conduct, and run through the inspection checklist. 
2. Check the Vex Forum for official for rule updates and changes.
3. Carefully read all of the information contained in this tournament posting
4. Review the descriptions and criteria for the awards that are being given during the tournament. 
5. Prep for your interviews with the judges. Check the awards tab to see what awards will be given during the tournament.
6. Ensure that you have the latest version of firmware.
Welcome to the Kalahari Classic VEX VRC High School Signature competition! This should be a fun and challenging event for all.
Fun because you have access to the largest indoor water-park within the United States of America. Challenging because we aim to bring the best of the best VEX Robotics teams together from Ohio and the surrounding states so we can better prepare our students for the future. We had teams from four States last year and hope to add additional States this year. World Spots to be announced. The event is setup similar to VEX World's for a great student experience! 
Please note this is a two day event.
The pricing and link to make your accommodation reservations are listed below. The special code for event rate rooms is also found in the section below.
General Information
Complimentary wireless internet for all guests in the hotel and meeting rooms.

Complimentary on-site, self parking for all guests

20% off all services at Spa Kalahari for all guests.
Agenda
Saturday May 29th 

Doors open at 7.30 am.
Registration 7.30 am - 9.am
Inspection will run from 7.30 am - 9.am
Skills will run from 7.30am - 11.30 am.
 
Event meeting will take place 9.30 am.
Unfortunately there are no plans to have a team procession this year at this time.
A brief welcome to everyone will be made at 11.45 which will be broadcast to the pits.
Competition starts at Noon and will run until 5.30 pm. The competition will be live streamed online and to the hotel rooms.
Sunday May 30th

Doors open at 7.45 am.
Matches start at 8.00 am and we will complete qualifiers at 12.20 pm. All teams will have completed 8 matches.
Elimination Rounds will start at 1.30 pm.
Finals should start at 3.30 pm.
Awards 4.00 pm.
Volunteer
Please use the following link to register if you would like to help volunteer in some capacity at the Kalahari Classic event this year:
Emergency/Bad Weather Policy
Teams will be notified 24 hours prior to the event if there is a weather concern for the event.
Refund Policy
Refunds will only be issued if the event is cancelled due to weather or health related orders from the Ohio Governors office. Due to fixed costs for this Signature event, any refunds will be allocated after all event expenses have been taken care of.
Health and Safety Policies
We will follow the Ohio Department of Health Director's order, work with the local Erie County Health Department guidelines, and take guidance from the REC Foundation guidleines to make sure we make this event as safe as possbile for all.
We would like to highlight a few things that will be in place:
Masks will be required at all times during the event. Masks can be removed at the pit table as long as you are socially distanced from other teams.
A COVID 19 form with health questions will be provided and required for each student and signed by the coach of that team and student.
Additional temperature checks will be taken at registration and while you are in the pit each day.
Teams will be called to the field when ready. One way to leave the pit area and one way to return to the pit area.
Teams will have at least 10' between tables. One four person team per table.
At this time we are not planning on spectators. We plan to live stream the event online and to the hotel rooms.
We encourage all teams to stay in their assigned pit area unless competiting.
There will be a skills procedure set so that each team will be able to run their skills challenge in a safe and coordinated manner.
---
Date: 05/29/2021 - 05/30/2021
Kalahari Resorts Sandusky
7000 Kalahari Drive
Sandusky, Ohio 44870
United States

Travel Info
ADDRESS
7000 Kalahari Drive • Sandusky, Ohio 44870 
 
DIRECTIONS
FROM TOLEDO, OHIO
Get on I-75 S
Take I-80 E/I-90 E/Ohio Turnpike to US-250 W in Milan. Take exit 118 from I-80 E/I-90 E/Ohio Turnpike

Merge onto I-75 S
Take exit 195 for Ohio 795/Interstate 80/Interstate 90/Ohio Turnpike toward Perrysburg
Take exit 195B for Interstate 80/Interstate 90/Ohio Turnpike
Keep left at the fork, follow signs for I-80 E/I-90 E/Cleveland and merge onto I-80 E/I-90 E/Ohio Turnpike
Take exit 118 for US-250 N

Follow US-250 W to Kalahari Dr in Huron

Merge onto US-250 W
Turn right onto Kalahari Dr
FROM CLEVELAND, OHIO
Get on I-90 W
Continue on I-90 W. Take OH-2 W to US-250 E in Perkins. Take the US-250 exit from OH-2 W

Merge onto I-90 W
Take the exit to stay on I-90 W toward Toledo
Keep right to continue on OH-2 W
Continue onto OH-2 W/US-6 W
Continue onto OH-2 W
Take the US-250 exit toward Norwalk/Sandusky

Continue on US-250 E. Drive to Kalahari Dr in Huron

Turn left onto US-250 E
Turn left onto Kalahari Dr
FROM DAYTON, OHIO
Get on I-75 N
Follow I-75 N and U.S. 30 E to OH-53 N/OH-67 E in Crane. Take the Ohio 53/Ohio 67 exit from U.S. 30 E

Merge onto I-75 N
Take exit 135 for OH-696 toward US-30/Delphos/Upper Sandusky
Turn right onto OH-696 S/Lincoln Hwy
Turn right onto County Line Rd/Hancock Rd
Take the 1st left onto U.S. 30 E
Take the Ohio 53/Ohio 67 exit toward Tiffin/Upper Sandusky

Follow OH-67 E to OH-18 E/US-20 E/W Main St in Bellevue

Turn left onto OH-53 N/OH-67 E
Turn right at the 2nd cross street onto OH-67 E
Turn right onto W Saffel Ave
Take the 3rd left onto N Sycamore Ave
Continue onto Kilborn St
Continue onto OH-67 E/Sycamore St
Continue onto OH-18 E/N Kilbourne St

Get on OH-2 E in Perkins from OH-4 N

Turn left toward OH-113 E
Continue onto OH-113 E
Slight left onto OH-4 N
Turn right to merge onto OH-2 E toward Cleveland/Center Point

Continue on OH-2 E to Kalahari Dr

Merge onto OH-2 E
Take the US-250 exit toward Sandusky/Norwalk
Turn right onto US-250 E
FROM CINCINNATI, OHIO
Get on I-71 N
Follow I-71 N to OH-13 N in Washington.

Take exit 169 from I-71 N
Merge onto I-71 N
Take exit 101A on the left for Interstate 71 N toward Airport/Cleveland
Merge onto I-71 N
Take exit 169 for OH-13 toward Mansfield/Beville

Continue on OH-13 N. Take US-250 W, N Greenwich Milan Town Line Rd, OH-601 N and US-250 W to Kalahari Dr in Huron

Turn left onto OH-13 N
Turn right onto S Main St
Turn right onto E 1st St
Take the 1st left onto S Diamond St
Continue onto OH-13 N/N Main St
Turn left onto US-250 W
Slight right onto N Greenwich Milan Town Line Rd
Continue onto OH-601 N
Turn left onto OH-113 W/Church St
Turn right onto US-250 W
Turn right onto Kalahari Dr
FROM COLUMBUS, OHIO
Get on I-70 E/I-71 N
Follow I-71 N to OH-13 N in Washington. Take exit 169 from I-71 N

Merge onto I-70 E/I-71 N
Take exit 101A on the left for Interstate 71 N toward Airport/Cleveland
Merge onto I-71 N
Take exit 169 for OH-13 toward Mansfield/Beville

Continue on OH-13 N. Take US-250 W, N Greenwich Milan Town Line Rd, OH-601 N and US-250 W to Kalahari Dr in Huron

Turn left onto OH-13 N
Turn right onto S Main St
Turn right onto E 1st St
Take the 1st left onto S Diamond St
Continue onto OH-13 N/N Main St
Turn left onto US-250 W
Slight right onto N Greenwich Milan Town Line Rd
Continue onto OH-601 N
Turn left onto OH-113 W/Church St
Turn right onto US-250 W
Turn right onto Kalahari Dr