Stevenson HS/MS VEX Robotics Competition - Turning Point
01/26/2019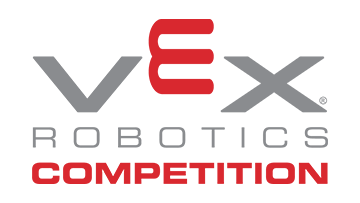 Event Code: RE-VRC-18-5834
Program: VEX Robotics Competition
Type of Event: Tournament
Capacity: 36 / Spots Open: 0
Event Region: Illinois
Max Registrations per Organization: 5
Price: $85.00
This event is closed to registration because:
This event currently has no spaces available.
It is past the registration deadline.
Event Dates
Date: 01/26/2019
Venue/Location:
Adlai E. Stevenson High School
1 Stevenson Drive
Lincolnshire, Illinois 60069
United States

Grade Level: All
Robot Skills Challenge Offered: Yes
Contact Information
You must
login
to contact this Event Partner
General Info
Welcome
Welcome to Stevenson High School Turning Poing Competition. This event is a Qualifier for the State Championship! Please check the Awards tab for information on which awards will qualify teams for State Championship.
Competition Preparation
This event is sure to be a fast-paced and exciting. All teams should come prepared for competition. Here are a few steps that every team should take to ensure that they are prepared:
1. Review the rules and run through the inspection checklist about a week before the competition so your team has ample time for adjustments. The inspection checklist can be found on the Documents tab. Additional information on rules can be found on the Official VEX Forums.
2. Read the document 101 Things I Wish I'd Know Before My First VEX Tournament, which can be found on the Document tab.
3. Pack for the event the day before, and remember to bring the following:
Goggles/Safety Glasses (VRC only)
Spare parts & tools
Batteries and chargers
Programming cable
Power strip
Laptop computer
Engineering notebook (REQUIRED for Judges, Design and Excellence Awards )
Banners and other decorations for your team pit
Giveaways if you have them
4. Remember that safety comes first. Please don't bring tools that pose a safety risk to your team or others nearby. Absolutely no grinding or other actions that create sparks.
5. Make sure the robot components have been updated to the latest firmware revision:
6. Each player and coach/mentor must have a completed and signed Participation and Consent Form. The team coach/mentor will need to collect the completed forms for all team members attending the event and turn them in at the check-in table. The form can be found on the Documents tab.
Waiting List
If this event is full, please feel free to add your team to the Waiting List and then contact the Event Partner (Primary Contact on the General Info tab). The Event Partner will let you know about possible openings for the event. If you are moved from the Waiting List to the Registered Teams List, please be prepared to pay for the event promptly at your robotevents.com account, or make arrangements with the Event Partner to pay directly at the tournament.
Walk-up Teams & Walk-Up Skills
Walk-up teams WILL NOT be permitted to compete, either in the tournament or to run Skills Only. There are no exceptions. If your team wishes to compete, they must register before the registration deadline.
State Qualifying Spot Assignments for Illinois VRC Events:
| | | |
| --- | --- | --- |
|   |      Blended &   |     Only |
| Teams |      VRC/HS |    MS/VRC     |
|     20 |           3 |         7 |
|     24 |           4 |         7 |
|     32 |           6 |        10 |
|     40 |           7 |        11 |
If 10 or more teams are registered at each level of a blended event (Middle School and High School) the Excellence Award must be offered at each level. The total number of state qualifying spots will increase by one.
State Qualifying Spots are initially assigned based on the capacity of the event. After registration closes, and before the event, spots may be adjusted to reflect the number of teams registered for the event according to the table above. Qualifying Spots are assigned by the REC Foundation. The assignments are calculated based on the number of spots available for State Championship, the number and size of qualfying events in the State, and the historical double-qualification rates for the State. Questions on State Qualifying spot assignments may be directed to your REC Foundation Regional Support Manager Bill Ryno by email at: bill_ryno@roboticseducation.org. 
Elimination Brackets for Illinois VRC Events:
All teams up to 32 at an event will compete in the Elimination Rounds. All teams at an event are elibible for Alliance Selection, not just the top 32-ranked teams. If there are an odd number of teams, unfortunately the last team will not be able to compete in the Elimination Rounds. Refer to the Documents tab for a PDF of the 16-alliance elimination bracket. If an event has fewer than 16 alliances, the higher-seed alliances that do not have an opponent in their bracket receive a bye. The Tournament Manager software automatically calculates the elimination brackets for the number of alliances competing. 
Following the 2018-19 Qualifying Criteria, Finals Alliances are 2 teams. Finals matches are determined by the winner of one match. Ties will be replayed until a winner is determined. Event Partners may run elimination brackets in any legal configuration they wish, but are encouraged to follow the standard for the State. Questions on Elimination Brackets may be directed to your REC Foundation Regional Support Manager Bill Ryno by email at: bill_ryno@roboticseducation.org.
Agenda
Tentative Agenda
7:45am - Doors open to teams
8:00am - 9:00am Judging and Inspection
9:00am - Drivers Meeting
9:30am - 12:00pm - Qualification Rounds
12:00pm - 12:30pm - Lunch
12:30pm - 2:15pm - Qualification Rounds
2:30pm - Alliance Selection
2:45pm - 4:30pm - Eliminations & Awards
Volunteer
If you are interested in volunteering, please contact Michael Anderson at manderson@d125.org
Emergency/Bad Weather Policy
In case of bad weather conditions or possible cancelations please visit the event on Robotevents.com where I will post updates about the event status as needed. Please feel free to contact me by phone if you are going to be late to the event. Match Lists will be generated as scheduled and cannot be re-run.
Refund Policy
Teams that wish to withdraw before the tournament will receive no refund unless another team from the Waiting List can fill the team's spot. If a team withdraws before the tournament due to extenuating circumstances, the Event Partner will consider whether a refund is appropriate. Refunds in this instance will be rare.
---
Date: 01/26/2019
Adlai E. Stevenson High School
1 Stevenson Drive
Lincolnshire, Illinois 60069
United States

Travel Info
Teams should enter off of Half Day Rd (Route 22), park in Lot B, and enter through the West Building Main Door.
Webcast
Documents
Important Documents Please have all students fill out the linked form prior to the event:
http://www.roboticseducation.org/documents/2013/06/vrc-participant-release-form.pdf

Other Documents:
https://www.vexrobotics.com/vexedr/competition/vrc-current-game