Hawaii Island TMT VEX Tournament
09/18/2015 - 09/19/2015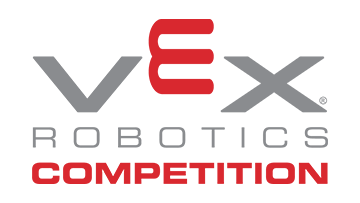 Event Code: RE-VRC-15-3157
Program: VEX Robotics Competition
Type of Event: Tournament
Capacity: 32 / Spots Open: 7
Event Region: Hawaii
Price: $100.00
This event is closed to registration because:
It is past the registration deadline.
Event Dates
Date: 09/18/2015 - 09/19/2015
Venue/Location:
Kealakehe High School
Kailua-Kona, Hawaii 96740
United States

Grade Level: All
Robot Skills Challenge Offered: Yes
Contact Information
You must
login
to contact this Event Partner
General Info
The tournament will provide VEX Official Awards trophies for the above awards as well as:

Tournament Finalist (x3)
Programming Skills
Robot Skills
Sportsmanship (Decided by Teams)
Volunteer of the Year (Nominated by Teams)
Energy (Decided by Audience)
Create
Build
Amaze
Innovate
Excellence Award Criteria
This is the highest award presented in the VEX Robotics Competition. The recipient of this award is a team that exemplifies overall excellence in building a well-rounded VEX robotics program. This team excels in many areas and is a shining example of dedication, devotion, hard work and teamwork. As a strong contender in numerous award categories, this team deserves to be recognized for building a quality robot and a team committed to quality in everything that they do.

Teams are given points towards the Excellence Award in the following categories:
Tournament Qualification Round Ranking
Programming Skills Challenge Ranking
Robot Skills Challenge Ranking
Judged performance in all other award categories

Using this wide range of criteria, the Excellence Award will be presented to the team who excels in all areas of VEX Robotics.
Design Award Criteria
This award is presented to a team that demonstrates an organized and professional approach to the design process, project and time management and team organization. The winning team will be able to describe how they implemented an efficient and productive design process to accomplish the project goals.

Engineering Notebook
The Engineering Notebook is a way for teams to document how the VEX Robotics Competition experience has helped them to better understand the engineering design process while also practicing a variety of critical life skills including project management, time management, brainstorming, and teamwork. The Engineering Notebook requirement of the Design Award has no specified format; each notebook should be created through a concerted effort by a team to document their design decisions. Teams should start their notebooks early and update them often.

Engineering is an iterative process. Iteration requires a student to recognize and define a problem, brainstorm and work through various stages of the design process, test their designs, continue to improve their designs, and continue the process until a solution has been identified. During this process, students will come across obstacles, encounter instances of success and failure, and learn many lessons. It is this process that students should document in their Engineering Notebook.

Additionally, the Engineering Notebook is an opportunity to document everything a team does so that it can serve as a historical guide of lessons learned and best practices. Students may include a plethora of things in their Engineering Notebook including: team meeting notes, design concepts and sketches, pictures, notes from competitions, team members observations and thoughts, team organization practices, and any other documentation that a team finds useful. The team should also document their project management practices including their use of personnel, financial, and time resources.

Key Criteria:
Engineering Notebook is a clear, complete document of the teams design process
Team is able to explain their design and strategy throughout the season
Team demonstrates personnel, time and resource management through the season
Teamwork, interview quality, and team professionalism.
Judges' Award Criteria
The Judges Award goes to a team the judges decide is deserving of special recognition. Judges consider a number of possible criteria for this award, such as team displays of special attributes, exemplary effort and perseverance at the event, and team accomplishments or endeavors throughout the season that may not fall under existing awards - but are nonetheless deserving of special recognition.
Teamwork Award Criteria
The Teamwork award is presented to a group of teams from a single school, or organization, that demonstrates a season-long commitment to cooperation, unity and mutual respect. The Teamwork award is presented to a school, or an organization, that has built a sustainable multi-team robotics program. This award recognizes a school, or a group of teams from a single organization, that demonstrates the ability to field multiple independent robotics teams which also work and collaborate together to enrich the experience of all students involved. At the World Championship, this award will be judged based on a 500-word online submission and subsequent team interviews.
Think Award Criteria
The Think award is presented to a team that has successfully utilized autonomous programming modes during competition. Quality, consistency and success of autonomous programs in being an integral part of an effective strategy as well as the ability of the students to explain their programming process from strategy to syntax will help to determine a winner of this award. This award may be judged by the referees, programming inspectors and/or members of the judge panel.

Key Criteria:
Teams autonomous code is effective to task, cleanly written, well-defined, and elegantly designed
Team has explained a clear autonomous strategy, that is a part of their overall strategy to win the game
Teams autonomous code is consistently successful in the field
Teamwork and interview quality
Agenda
Standard two day event
Friday, September 18, 2015
5:00 PM Doors Open
6:00 PM Robot Inspection / Program & Robot Skills
8:00 PM Doors Close
Saturday, September 19, 2015
Saturday, November 7, 2015
8:00 am Doors Open / Robot Inspection / Program & Robot Skills
8:30 am Opening Ceremonies / Drivers Meeting
9:00 am Qualifying Matches Begin
12:00 am Lunch
12:30 am Program & Robot Skills Close
12:30 pm Qualifying Matches
2:00 pm Alliance Selection
2:30 pm Eliminations
4:00 pm Awards
4:30 pm Tournament Ends, Doors Close
---
Date: 09/18/2015 - 09/19/2015
Kealakehe High School
Kailua-Kona, Hawaii 96740
United States

Travel Info
Kona Islander Inn & Hotel
75-5776 Alii Dr
Kailua-Kona, HI 96740
Documents
Participant Consent Form

Please bring a signed participant consent form for all students, teachers, mentors & coaches who will be in attendance. These forms will be collected at registration. Photographs and videos will be taken throughout the event.

http://www.roboticseducation.org/documents/2013/06/vrc-participant-release-form.pdf
Sponsor
Thirty Meter Telescope, Hawaii Community Foundation, ABC Stores, NASA, and Kealakehe High School Robotics