Central Washington University VRC Tournament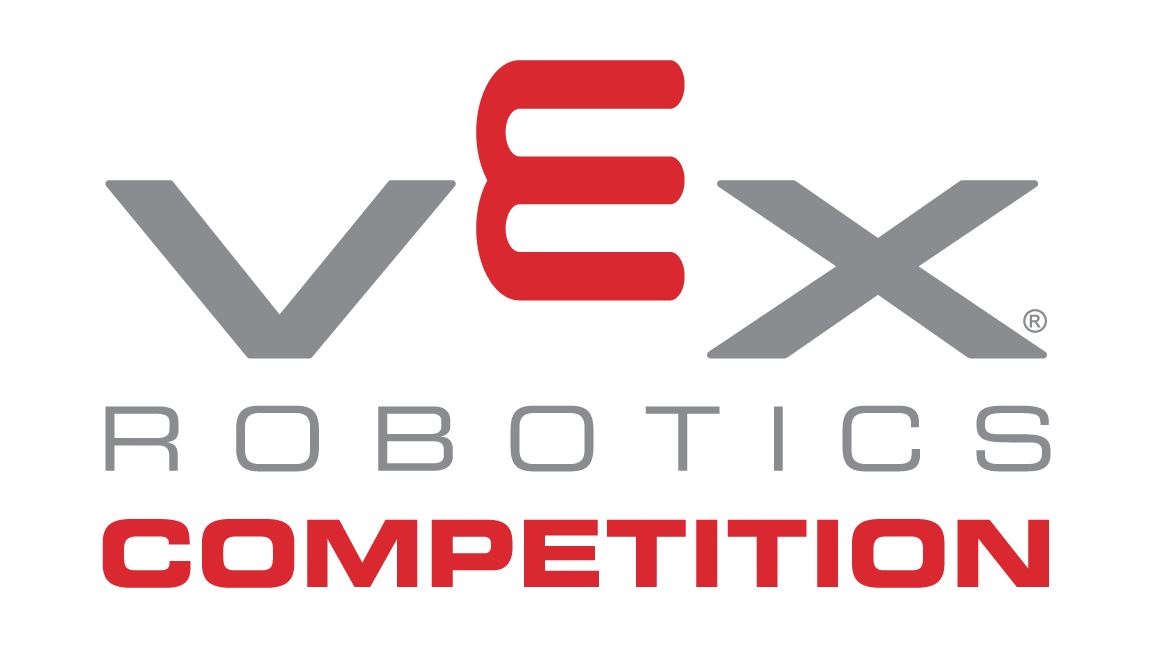 Date

12/07/2013

Event Code

RE-VRC-13-0107

Program

VEX Robotics Competition

Event Type

Tournament

Capacity

32

Spots Open

1

Event Region

Washington

Price

$50.00
This event is closed to registration because:
It is past the registration deadline.
General Info
We look forward to hosting this event and a great day of competition.
Location
Ellensburg Washington
Central Washinton University
Hogue Technology Building
Date & Time
Dec 7th, doors will open @ 7:30 AM
Food & Beverage
On site food will be available in addition to several locations with-in walking distance. It is suggested that teams competing eat on site or bring a sack lunch.

Pizza and soda available at low cost.
Pits
Teams will have pit tables and available power strip. We have expanded from last years pits to give you additional room.
Inspections
Please do an inspection overview with your team before waiting in line for official inspection. Use the official form for the 2013-2014 Season
Grade Level: All
Robot Skills Challenge Offered: Yes
Event Dates & Locations
Date: 12/07/2013
Venue/Location:
Central Washington University - Hogue Technology Building
Ellensburg, Washington 98926
United States

Contact Information
You must
login
to contact this Event Partner
Agenda
All times approximate
7:30 Doors open, registration open, pits open
8:00 Inspection starts
8:45 Practice matches
9:45 Opening ceremonies and driver meeting
10:00 Qualifications, skills challenges and judging
12:00 Lunch
1:00 Qualifications, skills challenges, and judging
3:00 Qualifications end, skills challenges end
3:15 Alliance selection
3:45 Eliminations
5:30 Awards
5:45 Please stick around for clean-up if possible:)
---
Date: 12/07/2013
Central Washington University - Hogue Technology Building
Ellensburg, Washington 98926
United States

Travel Info
http://www.kittitascountychamber.com
On Campus Housing also available, email if interested.
On Campus Housing, Dorms
FIRST Robotics Vex Teams Lodging Reservation Form
December 6 or December 7, 2013 #101-4533

CWU Conference Program has lodging space available to teams attending the FIRST Robotics Vex Event. Sleeping rooms are located in Carmody Munro Hall on campus. There is no elevator in the building. Guests are required to use the stairs for access to sleeping rooms. Rooms consist of twin bed(s), a small microwave and mini fridge. Bathrooms are located on each floor and shared. Bedding and towels are provided but there is no daily towel change or maid service. Lodging cost is $20 per person sharing a double room, or $30 per person for a single room. Lodging reservation deadline date is November 29, 2013.

Guests under 18 years of age are required to have parent(s) or adult supervision to stay. Parent(s) or chaperone must stay overnight in the halls with their students to provide supervision. Supervisor statement (below) must be signed in order to confirm reservation. The Conference Program is not responsible to provide supervision to any student or minor during their stay. The recommended ratio of students to chaperones at CWU is 10 students per chaperone. A signed statement from the on-site chaperone is required.

The Conference Program Office hours are 8am to 5pm Monday to Friday. The sleeping room check-in hours are after 2pm and before 5pm on weekdays. The office is closed on the weekend. Check-out time is by 12pm noon the day of departure. You may arrange with a friend to pick up room keys if you are arriving after 5PM, or on a weekend. If you are unable to arrange for someone to pick up keys for late arrival then we advise you to make reservation with local hotels.

Reservation is required at least 7 days in advance of the arrival date, and must be pre-paid at the time of booking. Late reservation may be denied due to lack of availability. Complete the form below and return it with payment to: CWU Conference Program, 400 East University Way, Ellensburg WA 98926-7592. Office Email Confpro@cwu.edu Telephone 509-963-1141, Fax 509-963-1285. Telephone and fax reservation will be accepted with credit card payment. If you wish to email this form do not enter credit card information. Please call to make payment and confirm your reservation. Your confirmation will be sent via email only.

Cancellation of your reservation requires written notification 48 hours prior to arrival. Cancellation by phone MUST be followed by email or written notice. All payments will be forfeited if reservation is not canceled in time. If cancellation notice is received in accordance with the requirement, all payments will be returned. No refund will be allowed for unused lodging due to late arrival or early departure.
=========================================================================================
CWU Conference Program Vex Robotics Team Lodging Reservation Form
400 E. University Way, Ellensburg, WA 98926-7592 Fax 509-963-1285 Phone 509-963-1141, confpro@cwu.edu

Team/Group Name: ____________________________________________________On-site Supervisor______________

Address_____________________________________________________________________________________________
City State
On-site Supervisor Email:______________________________________ Cell: ________________________________

We need lodging from: ___________________________ to: ___________________________
Arrival Date Departure Date
Yes, I will check-in before/by 5PM, or No, I will have ________________________ pick up my keys
Yes, there will be adequate supervision. This supervision is not provided by CWU.

Supervisor statement:
I hereby acknowledge that I, as an individual and on behalf of our school and my students who resides in the rooms that we have reserved on CWU campus agree to indemnify, defend and hold harmless the State of Washington, the University, its Board of Trustees, officers, agents and employees from any and all claims and losses accruing or resulting to any person, property, firm or corporation who may be injured or damaged during the durations of their lodging. I will be responsible to provide supervision to my students at all times. We will return all keys at check-out time to the Conference Program office. I understand that we will be responsible to pay for damage and excessive cleaning charge caused by my students to the sleeping rooms, and there will be a lost key charge of $35 per key if we fail to return any key and payment will be required when I check out.

Signature ____________________________________________________________ Date __________________________
#101-4533

Room Full Name Student 1 Full Name student 2
1
2
3
4
5
6
7
8
9
10
11
12
13
14
15
16
17
18
19
20
21
22
23
24
25

26
27
28
29
30
31
32
33
34
35
*Please indicate which guests are chaperones
**If more rooms are needed please fill out an additional form

We need ________ Double Rooms @ $40.00 per room AND ________Single Rooms @ $30.00 per room

Arrival date_________________Departure Date __________________
Total $ Enclosed $________________

Pay by check #( ) Pay by credit card, please complete information below




Card Holder's Signature ___________________________________________Print Name__________________________


VISA/MC#________________________________________________________________________Expiration Date _____________________________
(CWU will destroy numbers after processing)

Documents
Competition Preparation
This event is sure to be a fact-paced and exciting event. All teams should come prepared for competition. Here are a few steps that every team should take to ensure that they are prepared.

1. Review the rules and run through the inspection checklist about a week before the competition so that there is ample time for adjustments. The inspection checklist can be found here.

2. Check the official VEX forums for rule updates and changes.

3. Carefully read all of the information contained in the tournament posting on RobotEvents.com

4. Pack for the event the day before the day of departure. Here are a few items that you don't want to forget.
• Goggles/Safety Glasses
• Spare parts & tools
• Batteries and chargers
• Programming cable
• Power strip
• Laptop computer
• Engineering notebook (if you have one, helpful for Judges, Design and
Excellence Awards )
• Banners and other decorations for your team pit
• Giveaways if you have them

5. Be sure to read 101 Things You Should Know Before Your First VEX Tournament.

6. Review the descriptions and criteria for the awards that are being given during the tournament.

7. Prep for your interviews with the judges. Check the awards tab to see what awards will be given during the tournament.

8. Remember that safety comes first, please don't bring tools that pose a safety risk to your team, or others nearby as the venue is a very tight fit. Also, remember no grinding or other actions that create sparks.

9. Understand how the game will be played. VEX participants are more than welcome to watch the referee training videos before they attend a tournament. The referee training videos can be found here.

10. Read through the Robot troubleshooting guide. The guide can be found here.

11. Ensure that you have the latest version of firmware. easyC firmware can be found here and RobotC firmware can be found at the following links:

easyC

RobotC

Participation and Consent Form
A completed form for all participants must be turned in during check-in. Team leaders will need to collect the completed forms for all team members attending the event and turn them in to the registration desk when checking in.
Download the VEX/RECF Consent & Waiver Form.
Robot Inspection Checklist
Teams are invited to perform a pre-inspection on their robots. The Toss Up robot inspection form can be found here.
Sponsor
Central Technology Education Association
WITEA
SME
N.W. TECH