North / Central Florida Region VIQRC Elementary State Championship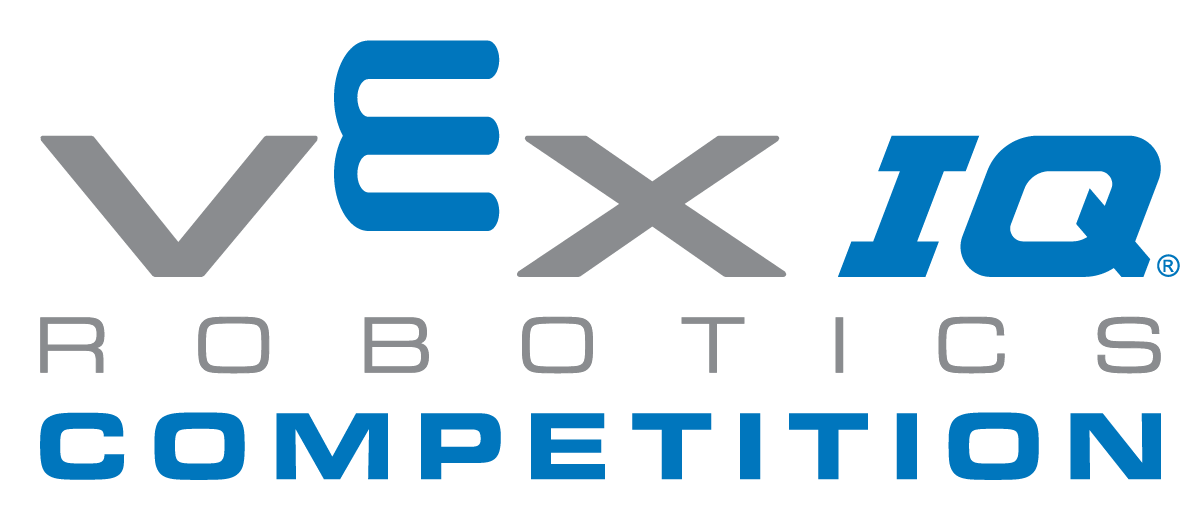 Date

2-Mar-2024 Add to Calendar

Event Code

RE-VIQRC-23-2712

Program

Event Type

Tournament

Event Format

In-Person

Field Control System

N/A

Capacity

45

Spots Open

36

Event Region

Florida - North/Central

Standard Registration Opens

3-Oct-2023 12:00 EDT

Registration Deadline

26-Feb-2024 23:59 EST

Price

$200.00
100% of total capacity is reserved for Florida - North/Central.
36 remaining spots are reserved for Florida - North/Central.
General Info
Congratulations on qualifying for the North Florida Regional Tournament! 
We are so proud of all of the hard work from all of our teams.
Please note:
Be at your match on time. If no member of a Team is present in the Driver Station at the start of a Match, that Team is considered a "no-show" and will receive zero (0) points. The other Team in the Alliance will still play and receive points for the Match.
Robots on the field must be ready to play. If a Team brings its Robot to the Field, it must be prepared to play (i.e., batteries charged, sized within the starting size constraint, etc.) 
a. Robots must be placed on the field promptly. Repeated failure to do so could result in a violation of .
We will be running matches on or ahead of schedule, so please have students arrive at the queuing tables 5 minutes ahead of their match.   This is a championship event, so please ensure that all team members understand that matches will be run on time.
Pit Areas
The team Pit Area will be located in the cafeteria and all skills and teamwork matches will be in the gym.  It is each team's responsibility to make it to their matches on time.  Screens with rankings will be in the gym and gym lobby.  We recommend that you download the VEX Via app.  
Download VEX via from Google Play or the App Store.
T-shirts
Regional Championship apparel will be available at the event.  Apparel will be available in different colors.
Concessions
The CASH ONLY concession stand will be open from 8-4 for the Regional Tournaments. 
Participant Waiver 
Team members should have already completed the RECF Participant Release Form at the beginning of the season, but if not, please have parents/guardians submit the form online by visiting: https://waiver.smartwaiver.com/w/5ab2c50d92047/web/.
Don't forget to read through all of the event pages for important information, especially about judging!
All attendees are expected to abide by the code of conduct.
All participants are expected to complete the participant release form. (also available in Spanish)  Once per season covers all events
Note: Ensure your IT does not block emails from robotevents.com and roboticseducation.org   
Grade Level: Elementary
Skills Challenge Offered: Yes
Judging Format: Remote Interviews & Notebooks
Eligible Teams:
Event Dates & Locations
Date: 2-Mar-2024
Venue/Location:
East Ridge Middle School
13201 Excalibur Road
Clermont, Florida 34711
United States

Contact Information
You must
login
to contact this Event Partner
Agenda
8:00 Doors open
9:00-10:45 Skills
11:00-11:20 Welcome and Driver's meeting 
LUNCH
12:00-3:00 Quals (skills fields will stay open until qualification matches are over.)
3:30 Finals
4:00 Awards
Volunteer
All volunteers can get a fast pass at skills for their designated team. 
With everyone working together, we know this event will be an incredible success that celebrates our students' accomplishments this year.
Volunteer for remote interviews for VIQRC on 2/20, 2/21, 2/27, and 2/28 from 4:15 - 7 PM in two shifts.
The form will be added here.  If you want to be notified, please email [email protected]
Volunteer sign-up for the day of events:
The forms will be added here.  If you want to be notified, please email [email protected]
March 2:  Elementary IQ
March 2:  Middle School VRC
March 3:  Middle School IQ
Learn more about volunteering here:
https://kb.roboticseducation.org/hc/en-us/articles/4969327789207-Volunteer-Roles-Available
Emergency/Bad Weather Policy
Given that this event is in March in Florida, we will have a beautiful day for our event!  If there are any issues you will receive and email.
For event day information regarding weather delays or cancellations, please check the event page for updates.
Refund and Payment Policies
Your registration to this event commits the event partners to set costs.  Therefore, no refunds can be given.
Per:  https://kb.roboticseducation.org/hc/en-us/articles/5474199602071-Qualifying-Criteria-for-VIQRC-VRC-and-VEX-U-Events#event-region-championship-deadlines-PEFJd
Event Region Championship Deadlines
Teams that qualify for an Event Region Championship, on or before, January 31, 2024, will have two weeks to register and pay by credit card, check or purchase order.
Teams that qualify for an Event Region Championship on or after February 1, 2024, will have one week to register and pay by credit card, check or purchase order.
Date: 2-Mar-2024
East Ridge Middle School
13201 Excalibur Road
Clermont, Florida 34711
United States

Travel Info
Location
East Ridge Middle School
13201 Excalibur Rd
Clermont, FL 34711
Webcast
The streams will be created the morning of the event on the following channel:
Judging Format
Good Afternoon,
Please make sure to read all of the information below in order to meet all of the requirements!
As you know, the preliminary judging for notebooks and interviews of this year's North/Central Florida VEX IQ/MS VRC Regional Championships will be done remotely.  This will give the judges the time they need to make the best decisions and ensure an equitable experience for all teams.  Hence, it is imperative that teams follow all of the instructions below.
Design Notebooks
Be sure that your Notebook URL is up to date on robotevents.com.  Notebooks need to be submitted by Monday, 2/19/2024 @ 4pm so that we can send them to the judges.  If you register for the tournament after that time, please make sure your link is up to date when you register.  
Please make sure that the link can be opened by anyone outside of your organization by testing the link outside of your organization.  If you need directions on posting the notebook link, click here.  Remember that the notebook could be judged any time after the submission deadline, we only collect the URLs for the judges.  They may view and review that notebook at any time up until the tournament.
Team Interviews
Please refer to the guide to judging regarding remote team interview requirements.
https://kb.roboticseducation.org/hc/en-us/articles/4972627664919-Guide-to-Judging-Remote-Judging
Judges will be conducting team interviews on Tuesday, February 28th; Wednesday, March 1st; and Tuesday, March 7th. There will be more interviews later on March 7th and Wednesday, March 8th, but those will be for teams who qualify later. We will be using Zoom, so please make sure that your teams have access to a computer(s) that have access to this application. Please use the following link to Sign-Up Genius in order to schedule each team's interview.
Sign up for 2/20 and 2/21
The form will be added here and registered teams will be notified at that time.
Sign up for 2/27 and 2/28 
The form will be added here.  The form will not be released until the previous one fills up.
Interview times will be between 4:15pm and 6:45pm. Before your scheduled interview, you will receive a confirmation email including the scheduled interview time and the Zoom link each team will use to join the interview. In order to respect the time of our volunteer judges, team members must join the Zoom 10 minutes before their scheduled time. One team coach or mentor must also be on Zoom during the entire interview, but cannot talk while the interview is being conducted. When teams join Zoom, they will be moved to a breakout room where the judges are present once the team and coach/mentor is present. If teams are late, this may result in a shortened interview or a cancellation. Interviews can not be rescheduled, so please ensure that team members are aware of the expectations and scheduled times. Team members and coaches can join separately from home, but some teams may prefer to join on one computer from the same location.
If you have any questions, let us know!
Questions for the team:
Questions will be added here and registered teams will be notified at that time.
Judges may ask follow-up questions based on your responses.  Also, the interview will be ended at 10 minutes, so it's possible that you won't get to answer every question if the answers from the previous questions take up too much time.
Waitlist
0 teams are on the waitlist for this event.
Please login to add or remove teams from the waiting list.