VIQC, Big Island East IQ League, ES&MS, In-Person, with Standard Judging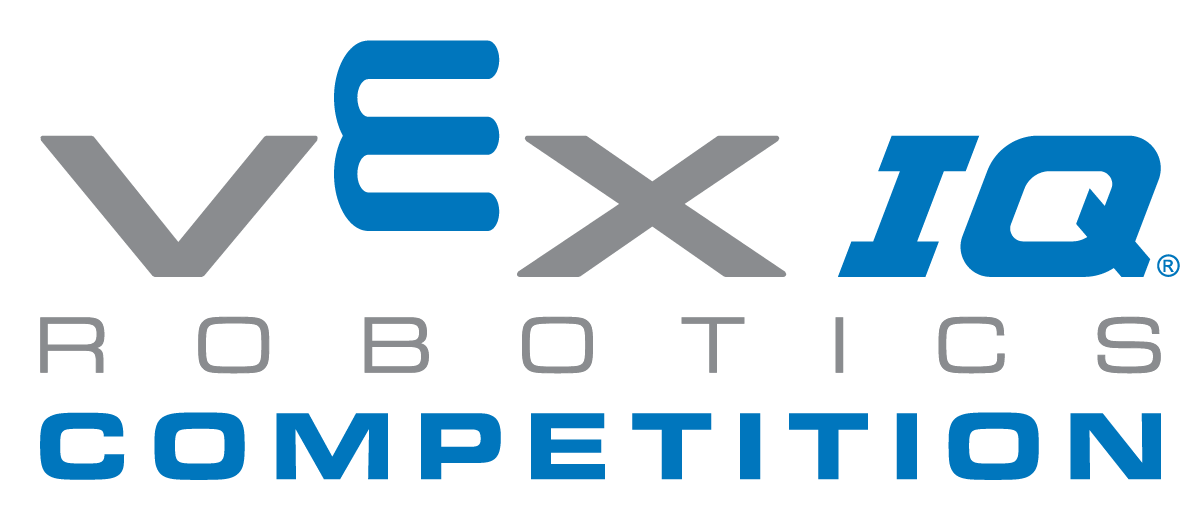 Date

24-Sep-2022 - 3-Dec-2022

Event Code

RE-VIQC-22-9083

Program

Event Type

League

Event Format

In-Person

Field Control System

N/A

Capacity

40

Spots Open

27

Event Region

Hawaii

Max Registrations per Organization

3

Standard Registration Opens

29-Aug-2022 21:00 EDT

Registration Deadline

8-Oct-2022 21:00 EDT

Price

$130.00
This event is closed to registration because:
It is past the registration deadline.
General Info
Mission Statement
The Big Island East VEX IQ League's mission is to provide numerous opportunities for Hawaii Island elementary and middle school students in the East Hawaii area to compete in local robotics tournaments. 
Vision
We aspire to provide a strong organizational structure that prepares students to succeed at state-level tournaments, resources and workshops that help students to better understand the engineering and design process, and opportunities to network and develop authentic relationships that transcend the walls of a student's participating school or club.
Maximum Team Registrations
The maximum team registrations per organization is currently set at two per organization so that we can allow all organizations within our service area to register at least one team. We understand that there are many organizations with team counts that exceed this limitation. Please add all teams beyond the two team limit to the waitlist. Email the event partner so that we can work with your organization to ensure everyone can register and participate.
LATE Arrivals
Teams must be checked in 45 minutes prior to the start of the qualification matches so that the match schedule may be printed. Teams must contact the event partner if they are running late or they will be removed from the team list for the event. 
Team Payment
Teams must be paid in full before the first qualifying event. Teams not paid at this time may be dropped at the event partner's discretion to allow teams in from the wait list. If you are unable to meet this deadline we will work with your organization to arrange payment at a later date. Please email the tournament coordinator Jon Kitagawa.
League Overview
Event #1: Scrimmage - This event is not a scored event (September 24)
Teams are invited to bring their robot in whatever state it's in and participate in a "practice competition" format and get a feel for what it's like to participate in the VEX Robotics Competition. We will also offer a workshop focused on the engineering design process and notebooking as well as introducing you to the resources the RECF and VEX Hawaii has created to support teams this season. The league will provide "demo bots" for teams who want to participate in the scrimmage and don't have a working robot ready to go!
Event #2-3: Qualification Events (October 14, November 5)
These are ranking events in which teams will compete in the VEX IQ Teamwork Challenge for overall tournament ranking/placement in finals. Driver and Programming skills will not be offered at this event. Workshops targeted towards the needs of the league will be offered after each session and will be optional to attend; examples include programming help, notebooking, the interview process, etc. 
Event #4: Finals (December 3)
This is the league finals where teams will be seeded and compete one last time to post their best scores with their alliance partners. Teams will also submit the engineering notebooks and complete team interviews conducted by industry professionals in STEM Fields. This event will also offer Driver and Programming Skills matches which will be submitted for overall state rankings. 
Team Expectations / Code of Conduct
We expect the following behavior and ethical standards at all REC Foundation-sanctioned events. 
Act with integrity, honesty, and reliability
Behave in a respectful and professional manner with event staff, volunteers, and fellow competitors
Exhibit maturity and class when dealing with difficult and stressful situations
Respect individual differences
Follow all rules as listed in the current game manual(s)
Student-centered teams with limited adult assistance
Safety as a top priority
Good sportsmanship, which includes supporting your alliance partners
These expectations apply to all team members and all adults associated with a team including, but not limited to, teachers, mentors and parents. Judges will consider team conduct and ethics when determining awards. 
With regards to adult interference -- If confirmed by judges / inspector / event partner, the team will be disqualified from all awards. 
Grade Level: All
Skills Challenge Offered: Yes
Judging Format: Remote Engineering Notebooks
Eligible Teams:
Event Dates & Locations
Date: 24-Sep-2022

Venue/Location:

SCRIMMAGE - Waiakea Intermediate School
200 W. Puainako Street
Hilo, Hawaii 96720
United States

Date: 15-Oct-2022

Venue/Location:

QUALIFICATION #1 - Waiakea Intermediate School
200 W. Puainako Street
Hilo, Hawaii 96270
United States

Date: 5-Nov-2022

Venue/Location:

QUALIFICATION #2 - Hilo Intermediate School
587 Waianuenue Avenue
Hilo, Hawaii 96720
United States

Date: 3-Dec-2022

Venue/Location:

FINALS - Waiakea Intermediate School
200 West Puainako Street
Hilo, Hawaii 96720
United States

Contact Information
You must
login
to contact this Event Partner
Agenda
Please note that the agendas prodvided on this page are tentative and may need to be adjusted without notice. Official Agendas will always be emailed prior to the event date through the email associated with your robotevents account. Please make sure to keep your contact information current. 
Event Type:

Scrimmage: An unscored event geared towards helping students to better understand how the current season game is played.
The scrimmage is not counted towards the team's required participation.
Teamwork Challenge Qualification: A scored event that counts towards the team's finals standings and required participation. This event will only offer teamwork skills matches only. 
Finals: A scored event that will include an additional set of teamwork matches that count towards the team's final's sedding and required participation. The event will offer autonmous and driver's skills matches. The event will inlcude the finals seeding and determine the overall league winners for teamwork and autonomous skills. 
Workshops: The league will offer targeted workshop sessions after most events. Attendance to these workshops are optional and will not count towards your team's rankings. These workshops will last approximately two hours depending on the focus. 
Scrimmage Schedule

(September 24, 2022)
8:15 AM - Event Location Opens
8:30 AM - Team Check In Opens
9:00 AM - Team Inspection
9:30 AM - Opening Ceremonies
9:45 AM - Driver's Meeting
10:00 AM - Scrimmage Matches
12:00 PM - Closing Remarks / Clean up
Teamwork Challenge Qualification

(October 15, November 5)
8:15 AM - Event Location Opens
8:30 AM - Team Check In Opens
9:00 AM - Team Inspection Opens
9:30 AM - Opening Ceremonies
9:45 AM - Driver's Meeting
10:00 AM - Teamwork Challenge Matches
11:00 AM - Snack Intermission
11:30 AM - Teamwork Challenge Matches Continue
1:00 PM - Tournament Closing Remarks
1:00-3:00 PM - Workshop Session *Optional Attendance, Select Dates, Topics to be announced
Finals
(December 3)
8:15 AM - Event Location Opens
8:30 AM - Team Check In Opens
9:00 AM - Team Inspection
9:30 AM - Opening Ceremonies
9:45 AM - Driver's Meeting
10:00 AM - Teamwork Challenge Matches
11:00 AM - Snack Intermission
11:30 AM - Driver & Autonomous Skills Matches
1:30 PM - Finals Matches
2:30 PM - Awards Ceremony
3:15 PM - League Closing Remakrs / Clean up
Volunteer
We are currently seeking volunteers for:
Field Resetter
Emcee / Announcers
Awards Judges
Referees 
Robot Inspection
Set up / Clean up
Experience is not required and you can be trained on site. Please email the event partner to volunteer for a role at the league!
Emergency/Bad Weather Policy
In the event that we are unable to convene due to inclement/bad weather the individual event will be rescheduled. 
The event partner will contact teams if the event must be postponed.
Teams should make sure their contact information is up to date in RobotEvents.com, and includes both school and non-school phone numbers.
Refund and Payment Policies
The Big Island East IQ League is not able to offer refunds due to incurred costs to organize and run the league. 
Once payment is recieved, we are unable to offer refunds for cancellations or no-shows at our league events. 
Please be sure that your team is committed to participating in the League before registering. 
Health and Safety Policies
Teams are expected to follow all local health and safety guidelines at the time of the event.
Webcast
Events will be broadcasted on youtube. A webcast link will be shared below on each of the event dates.
Judging Format
Digital Engineering Notebook Submissions / In Person Team Interviews: Team interviews will be conducted in-person at the event. Engineering notebooks will be submitted digitally for evaluation  via a link found within the "My Account" panel of the team contact on RobotEvents. A submission deadline that may be scheduled ahead of the event date.
Engineering Notebooks for the Big Island VEX IQ League finals are due on Saturday November 26, 2022 at 12:00pm. Please submit your notebook electronically to robotevents. Be sure that your permission settings are set so that anyone with the link can view the material on whatever document you provide. If submitting a "live" Google Doc/Slides, the event partner will make a PDF copy of the document at the due date/time so that the judges are only able to see work completed by the due date. 
A detailed submission  guide can be found here: 
https://kb.roboticseducation.org/hc/en-us/articles/8021318428567-How-to-Submit-a-VIQC-Digital-Engineering-Notebook
I also created a video walkthrough here for support in linking a Google Slides/Docs:
https://drive.google.com/file/d/1UP0HXjxmAmseIARgoI0uEy-R2qfrQWc0/view
The  judges have also asked  that you bring a printed physical copy of your notebook in addition to the digital copy submitted earlier to the event on December 3rd, 2022.