VIQC, SRE - December Live Remote Tournament, Tournament, ES&MS, Live Remote, No judging
12/11/2021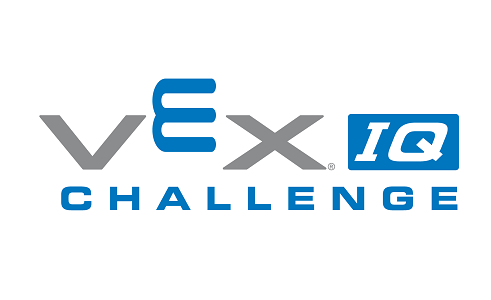 Event Code: RE-VIQC-21-5736
Program: VEX IQ Challenge
Type of Event: Live Remote Tournament
Event Format: Remote
Capacity: 24 / Spots Open: 11
Event Region: California - South
Max Registrations per Organization: 10
Registration Deadline: Fri, Dec 10, 2021 10:23 PM EST
Price: $65.00
COVID
In the era of COVID-19, there are countless safety and health regulations in place for us to follow.
Because this event is fully remote, we will not be in danger of spreading the virus accross attendees or spectators.
(The World Health Organization has confirmed that COVID-19 cannot spread accross 5G networks :-)
However, please make sure to follow all local health and safety guidelines for COVID-19 while arranging to meet with yuor team for this tournament.
Due to COVID-19, you are not required to meet as a team, and have the option to have 1 driver drive the entire 60-second match  (with no driver switch).
- Note: This rule is a part of , and according to the VEX IQ game manual:
| | |
| --- | --- |
|            | "The intent of point "b" in this rule is to provide flexibility for Teams who are unable to meet in a traditional capacity due to local health guidelines. As noted in the definition of "Team", teamwork is a core tenet of the VEX IQ Challenge, and the two-Student drive team is intended to be a fundamental application of this skill. If a Team has the capacity to include multiple Students, it should also be expected that they will not take advantage of this single-Driver exception for strategic gain." |
Fianlly, The current COVID situation is rapidly changing in many areas accross the country, and if you have concersn or questions, please feel free to contact me at ben@studentroboticseducation.com
Grade Level: All
Robot Skills Challenge Offered: No
Judging Format: No judging
Contact Information
You must
login
to contact this Event Partner
General Info
December 11, 2021
Welcome to the VEX IQ Live Remote Tournaments for VEX IQ Pitching In!
**Please read the entire event posting prior to registering for this Live Remote Tournament.**
Participating in a Live Remote Tournament requires teams to have their own VEX IQ field and Rise Above Game Kit.  If an organization (school) has multiple registered VEX IQ teams for this event, each team will need their own field up to 2 VEX IQ fields/sets of game elements at any one location. If your organization does not have enough fields, please contact either myself (ben@studentroboticseducation.com) or your Team Engagement Manager to determine if there are fields that your team can borrow prior to registering. 
VEX IQ Teams should practice using the Live Remote Tournament practice system prior to the event to ensure they have the necessary equipment and resources.  Please see these Live Remote Tournament Practice Instructions for more details.
VEX IQ Teams need to carefully read the VEX IQ Game Manual on Live Remote Tournaments to ensure the field is correctly set up and teams understand the rule/scoring differences compared to an in-person tournament.
Teams will need to compete their technical set up and test all of their equipment prior to the event. 
In addition to a full field and game elements, each registered team will need:
a dedicated computer with a Google Chrome Broswer
an external USB camera (720p or higher resolution)
reliable/high speed internet
their VEX IQ robot with updated firmware
***Please carefully review these requirements prior to registering.***
Mandatory Release Form
All participants must have a Participant Release Form on file in their RobotEvents.com account. It is the responsibility of the Coach/Mentor to make sure this occurs prior to the event. A link to the instructions on how to submit a Participant Release Form is found under the Documents tab of this event.
Per the Game Manual, the Head Referee will be a certified referee for this event. See VEX IQ Game Manual: https://content.vexrobotics.com/docs/viqc-rise-above/VIQC-GameManual-10012020.pdf
Team Payment
Read the entire event posting prior to registering for this event. Teams must make payment through RobotEvents.com when registering for the event. Teams not paid at this time may be dropped at the event partner's discretion to allow teams in from the waitlist.  
This is really new...
I know that there is a lot of uncertainty about this, so if you have any questions, please feel free to contact me at: ben@studentroboticseducation.com
I'll be sending you email updates as the event comes nearer, so you should have all of the info you need :)
Agenda
PST = Pacific Standard Time, EST = Eastern Standard Time
Times subject to change day of event.
Tentative Agenda
7:30 AM PST (10:30 AM EST) – video conference open, pre-event setup (no teams)
8:00 AM PST (11:00 AM EST) – Event open to teams to join and verify technology works
8:45 AM PST (11:45 AM EST) – All teams join, security checks
8:55 AM PST (11:55 AM EST) – Welcome and attendance
9:00 AM PST (12:00 noon EST)– Inspection
9:30 AM PST (12:30 PM EST) – Driver's meeting
9:45 AM PST (12:45 PM EST) – Matches begin
10:30 AM PST (1:30 PM EST) – 15-minute Break
10:45 AM PST (1:45 PM EST) – Resume Matches
12:30 PM PST (3:30 PM EST) – Break
1:00 PM PST (4:00 PM EST) – Resume matches
3:00 PM PST (6:00 PM EST) – Awards
3:15 PM PST (6:15 PM EST) – Thank you, end of event
3:30 PM PST (6:30 PM EST) – CANI, review event, debrief with volunteers (no teams)
4:00 PM PST (7:00 PM EST) – Event ended and finalized.  Awards sent to teams
Volunteer
We would love to have you help out with this event!
If you are interested, you can contact me at ben@studentroboticseducaton.com and we will work to integrate you into our event staff.
Emergency/Bad Weather Policy
Unless there is a major catastrophe (for example, a hurricane) or an internet/power outage, the tournament will take place as scheduled.
In the case of extremely bad weather conditions or possible cancellations, please visit the event on Robotevents.com where updates about the event status will be posted as needed. In case of an emergency, we will individually reach out to all teams using any and all contact information required. Teams should make sure their contact information in Robotevents.com is up to date and includes both school and non-school phone numbers.
In the event of an issue during the event (for example, internet/power outage), we will attempt to reconnect everyone as quickly as possible.
If we are unable to reconnect, the event will be rescheduled or cancelled, and refunds may be issued.
Just stay in contact!
If, due to COVID or some other natural disaster, your team(s) need to cancel, please inform me as soon as possible at ben@studentroboticseducation.com.  We will see what we can work out.
Refund Policy
Please review the entire event posting prior to registering.
Refunds are not typically offered, but....
If you have a special case that you would like to discuss with me, you may contact me at ben@studentroboticseducation.com, and we'll work something out together. 
Any refunds are at the Event Partner's discretion and may be less the $5 RobotEvents.com processing fee.
Webcast
This event will be live-streamed.  Check here for a private join link as the event gets closer.
Waitlist
Please login to add or remove teams from the waiting list.