MOQ Fall VEX IQ Skills Only Event
11/13/2021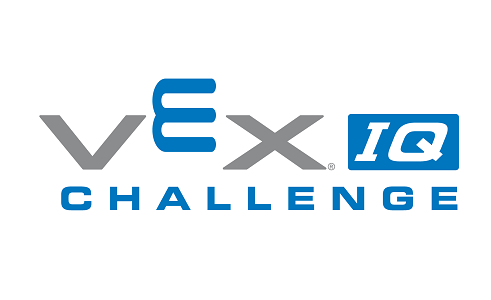 Event Code: RE-VIQC-21-5496
Program: VEX IQ Challenge
Type of Event: Tournament
Event Format: In-Person, Skills Only
Capacity: 24 / Spots Open: 18
Event Region: Nebraska
Registration Deadline: Sat, Nov 6, 2021 9:50 PM EDT
Price: $20.00
Event Dates
Date: 11/13/2021
Venue/Location:
Mary Our Queen School
3405 South 119th Street
Omaha, Nebraska 68144
United States

Grade Level: All
Robot Skills Challenge Offered: Yes
Judging Format: No judging
Contact Information
You must
login
to contact this Event Partner
General Info
For the 2021-2022 season, MOQ is hosting a skills only event.  We are planning to assign programs 40 minute slots for up to four teams from the same program to come and run practice runs and enter autonomous and driver skills scores. 
Team members and a coach will enter the east door of the gym after being temperature and symptom checked.  All people entering the gym will be required to wear a mask.  Teams will be assigned a corner of the gym where they will have a pit table and access to a field for practice and matches.  An inspector will come to each corner to go through the inspection checklist on the robot for each team.   Teams will be able to signal a referee/ scorekeeper who will rotate between the teams to take official attempts.  Official attempts will be limited to no more than three autonomous and three driver. Teams will be able to do as many practice runs as time allots.  
At the end of the 40 minutes, teams will pick up all of their materials and exit from the west door of the gym.  Volunteers will sanitize high touch areas for 15 minutes before bringing in the next set of teams.
Admist the COVID-19 pandemic, we are asking no spectators come to the gym and that teams do not bring in food or drinks.  
Please reach out to Tara Petersen at tpetersen@moqschool.org if you need accomodations to these expecatations or west door access (no steps) at the start of your time slot.
Agenda
Tentative schedule for the event is 8 am to 3 pm with a lunch break from 12 -1 for volunteers. Each program/ school/ organization will be able to sign up for a 40 minute time slot to bring up to four teams.  During their 40 minute time slot, teams will be inspected, run practice attempts and run official skills attempts.  Teams will be able to run as many  practice attempts as time allots.  Teams will be alotted up to 3 autonomous and 3 driver official attempts.  Prior to the event teams will sign up by program/ school/ organizaiton for a time slot at 8, 9. 10 11 am  or 1 or 2 pm. 
Volunteer
We thank you for your interest in cultivating STEM among the next generation.  At the current time, we are not utilizing outside volunteers to limit the exposure of COVID-19.
Emergency/Bad Weather Policy
In case of inclement/ bad weather, Tara Petersen will email coaches to post information about a delay or cancellation to the event.  Ideally this will be on Friday by noon.  
Refund Policy
In the event that the event has to be cancelled by MOQ, we will refund entry fees.
Health and Safety Policies
Each team and one coach will be admitted during their time slot.  Team members and coaches will be temp and symptom checked prior to entry to the skills challenge.  Everyone will be required to wear a mask while in the facility for the skills challenge.
---
Date: 11/13/2021
Mary Our Queen School
3405 South 119th Street
Omaha, Nebraska 68144
United States

Travel Info
Mary Our Queen School's address is 3405 S. 119th St.  The entrance is on the east side of the building.
Webcast
This event will not be webcast.
Waitlist
Please login to add or remove teams from the waiting list.