OCRC VEX IQ Rise Above Skills Only w/Remote Judging
02/09/2021 - 02/11/2021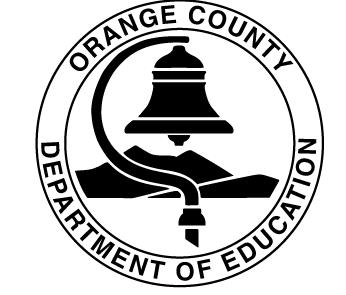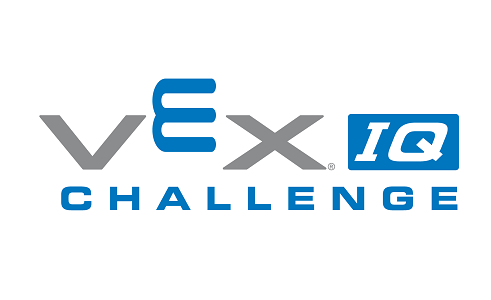 Event Code: RE-VIQC-20-2919
Program: VEX IQ Challenge
Type of Event: Tournament
Event Format: Remote, Skills Only
Capacity: 18 / Spots Open: 1
Event Region: California - South
100% of total capacity is reserved for California - South.
1 remaining spots are reserved for California - South.
Max Registrations per Organization: 4
This event is closed to registration because:
It is past the registration deadline.
Event Dates
Date: 02/09/2021 - 02/11/2021
Venue/Location:
Orange County Department of Education - Zoom or Web Ex
200 Kalmus Drive
Costa Mesa, California 92626
United States

Grade Level: All
Robot Skills Challenge Offered: Yes
Judging Format: Remote judging
Contact Information
You must
login
to contact this Event Partner
General Info
Welcome to Orange County Robotics Consortium (OCRC)
VEX IQ Rise Above Remote Skills Only Competition!
The Remote Skills Only Competition will take place entirely online on Zoom or Web Ex 

This event is skills-only in order to prevent close contact between team members​​
You are not required to meet as a team, and have the option to have 1 driver drive the entire 60-second match  (with no driver switch)
What is Skills-Only?
Because of the online format, this event is held as a "Skills-Only" event.
This means that you will only play skills matches: driver and autonomous (no teamwork matches).
Each team will have the chance to play 3 driver skills matches and 3 autonomous matches throughout the event.
The robot with the highest skills score will win the event!
We will send out match schedules once all of the teams have joined the meeting. 
What does "Remote" mean?
This VEX IQ competition will be held entirely through Zoom or Web Ex. Before the event, we'll send you the meeting link and password.
This means that you will need to have:
1. A device capable of joining a Zoom meeting with video;
2. A field and game elements to play matches on; and
3. The ability to compete under the Remote, Live Skills conditions described in the VEX IQ Game Manual: https://content.vexrobotics.com/docs/viqc-rise-above/VIQC-GameManual-10012020.pdf
We will be running matches live, and teams will be able to live stream their matches into Zoom. Per the Game Manual, the Head Referee will be a certified referee for this remote event.
If you have any questions, please feel free to contact us at the information below.
What do I need to do to get ready?
In order to be ready for this event, there is not much you will need to do other than build a robot and practice.
Make sure that you can join the Zoom meeting (if you're not sure if your setup is perfect, we'll on 60 minutes prior to the start of the competition to help anyone with potential tech issues.  After we get you all set up, you can just relax and wait for the event to start)
Here are a few things that would be good to verify you have access to on the day of the event:
Device with a camera and internet connection with Zoom or Web Ex installed

This device, or another device, will need to be able to get up close to the goals to verify scored vs unscored stacks

VEX IQ 2020-2021 Rise Above Field
Tape measure or ruler (for robot inspection)
Clock (as a backup timer)
Spare parts
Batteries and chargers
Robots and controllers
NOTE: New this year, you will be required to complete a consent release form for all participants on robotevents.com
Late Arrivals
We plan to start promptly. Teams need to arrive no later than 20 minutes prior to their scheduleld match time to be in queue for their turn in the competition. In order for the competition to stay on schedule it is imperative that the team is on time for their competition time slot.
Team Payment
Teams must be paid two weeks prior to the event. Teams not paid at that time may be dropped at the event partner's discretion to allow teams in from the waitlist.  Refunds are not typically offered, but if you have a special case, please just let us know and we will see what we can do.
Can I watch the event?
Per VEX and REC policy, we are not allowed to livestream this event publicly (see Game Manual rules on Remote, Live Skill-Only events).
However, Registered Teams' Student Participants and Coaches and OCRC Volunteers and Staff will have access to live viewing. The event will be recorded and all others interested can view on our website following the competition. 
This is really new...
We know there is a lot of uncertainty about this, so if you have any questions, please feel free to contact us!
We'll be sending you email updates as the event comes nearer, so you should have all of the info you need :)
Agenda
OCRC Remote Live Skills Only Event Schedule
*AGENDA IS SUBJECT TO CHANGE*
**Engineering and Design Notebooks must be submited electronically by January 26, 2021
February 2 - 4, 2021: Team Judging Interviews 2:00 p.m. - 5:00 p.m.
February 9 - 11, 2020: Robot Skills Competition - 2:00 p.m. - 5:00 p.m.
Volunteer
Almost all event volunteer positions for this event are already filled.
If you have a special interest however, feel free to contact me at us and we will work to integrate you into our event staff.
Emergency/Bad Weather Policy
Unless there is a major catastrophe (for example, a hurricane) or an internet/power outage, the tournament will take place as scheduled.
In the event of an issue during the event (for example, internet/power outage), we will attemt to reconnect everyone as quickly as possible.
If we are unable to reconnect, the event will be rescheduled or cancelled, and refunds may be issued in accordance with the event refund policy.
Refund Policy
Refunds are not typically issued for our events, but...
If you have a special case that you would like to discuss, please contact the Event Partner prior to registering. Refunds are issued at the discretion of the Event Partner and any refund will be less the $5 RobotEvents.com processing fee.
Health and Safety Policies
Health and Safety Policies
In the era of COVID-19, there are countless safety and health regulations in place for us to follow.
Because this event is fully remote, we will not be in danger of spreading the virus accross attendees or spectators.
(The World Health Organization has confirmed that COVID-19 cannot spread accross 5G networks)
Please make sure that you follow any and all national, state, county, and city guidelines for your local area when arranging to meet as a team (if you choose to).
Due to COVID-19, you are not required to meet as a team, and have the option to have 1 driver drive the entire 60-second match  (with no driver switch)