Berthoud Squared Away Performance Only VEX IQ Tournament
12/07/2019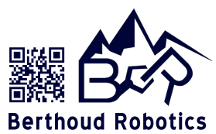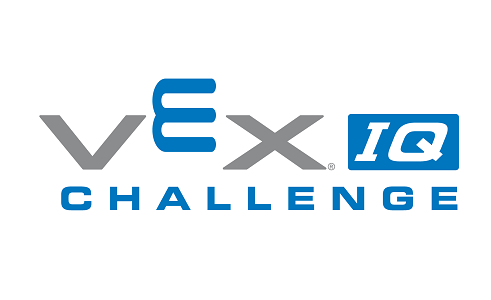 Event Code: RE-VIQC-19-8952
Program: VEX IQ Challenge
Type of Event: Tournament
Capacity: 32 / Spots Open: 0
Event Region: Colorado
Max Registrations per Organization: 4
Price: $30.00
This event is closed to registration because:
This event currently has no spaces available.
It is past the registration deadline.
---
Event Sponsors: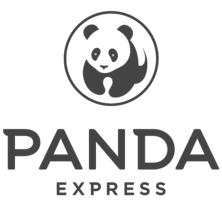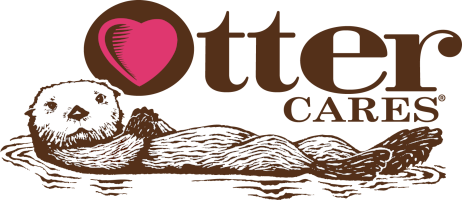 Event Dates
Date: 12/07/2019
Venue/Location:
Berthoud High School
850 Spartan Avenue
Berthoud, Colorado 80513
United States

Grade Level: All
Robot Skills Challenge Offered: Yes
Contact Information
You must
login
to contact this Event Partner
General Info
PERFORMANCE ONLY TOURNAMENT
Because this tournament is very early in the season and BRC is running both a VRC and an IQ tournament on the same day, both tournaments are performance only.  What that means is that there will be no judging at the tournament and no judged awards given out. Qualifications for state will only be through the Tournament Champions awards per the Vex qualification rules for performance only events.
See http://www.berthoudrobotics.org/tournament for more tournament information.
Participation and Consent Forms
Completed/signed consent FORMS for all participants (students, volunteers, mentors and participating adults) must be turned in online or during check-in. Team leaders will need to collect the completed forms for all participants attending the event and turn them in to the checkin table before your team will be considered IN.  Forms are available on the Documents tab.  We highly recommend using the online form submission process.
Volunteer Required
Each participating team must provide at least one volunteer for all or a portion of the day.

Volunteers should sign up by sending email to president@BerthoudRobotics.org with your preferred event volunteer position(s) with your team number if you are volunteering for a particular team.  If you will need an official letter indicating your volunteer hours, please email that request to president@BerthoudRobotics.org. If using the sign-up-genius please put the team # and note if you need an official letter in the "comment" text-box on the page where you type in your email address.
VIQC Tournament Sign-Up Genius

We will assign positions based on the order of signing up or the arrival of your email so volunteer early to get your number one choice.

Volunteers should plan to wear a RED shirt so that you can be easily identified.
Breakfast Plans
Breakfast burritos will be available at the event but also can be purchased offsite:
Hays Market (after 6am)
919 Mountain Avenue
Berthoud, CO 80513
Mi Cocina Burritos (after 7am, call/pre-order the day before if more than 5 burritos)
400 Mountain Avenue
Berthoud, CO 80513
970.344.5022
Lunch Plans
A pre-order form will be sent to each registered team as of 11/1/19.
Pizza [large cheese or sausage or pepperoni] (expected price $14, final price TBD)
Drinks will also be available with the lunch pre-order at a reduced cost
In addition, Berthoud Robotics will have various drinks and snacks available for preorder and purchase including water, diet and non-diet soft drinks (Pepsi/Coke products) and various sport drinks.  Snacks will generally be pre-packaged chips and candy bars.  By-the-slice pizza will also be available.
Preparation for the Tournament
This event is sure to be a fast paced and exciting event.  All teams should come prepared for competition.
Here are a few steps that every team should take to ensure they are ready.
Review rules and run through the inspection checklist (see Documents tab).  Review closely the rules for using VexV5 equipment or Vex Cortex equipment.  Note also the rules on robot sizing.  The sizing rules can cause your team a lot of work early in the day if not closely followed.

Check the official VEX forums for rule updates and changes

Carefully read all of the information contained in the tournament posting on RobotEvents.com

Review the descriptions and criteria for the awards being given during this PERFORMANCE ONLY tournament

Remember that safety comes first, please don't bring tools that pose a safety risk to your team, or others nearby as the venue is a very tight fit. Also, remember no grinding or other actions that create sparks inside the high school building.

Understand how the game will be played. VEX participants are more than welcome to watch the referee training videos before they attend a tournament.

Ensure that you have the latest version of IQ firmware.

Read through the robot troubleshooting guide and follow the directions about setting up your robot during the competition.  Following the directions will avoid issues with the robots and the controllers.

Cell phones must have WIFI disabled during the event to avoid interference with the competing teams.
Agenda
8:00 Arrival (practice fields open)
8:15 Inspection
9:30 Driver Meeting
10:00 Qualification and Skills Matches begin
12:00 Lunch
12:45 Qualification Matches Continue (if needed)
13:45  Final Alliances Announced (Skills fields close)
14:00  Final Matches Begin
15:30 Awards
16:00 Event Ends
Volunteer
Participating teams are required to have 1 volunteer sign up per team who is not a coach for half of the day (this can be organized as two volunteers each taking a 2-hour slot). Please have the volunteer send email with their preferred volunteer position to president@berthoudrobotics.org OR use our VIQC Tournament SIGN-UP-GENIUS
We are in need of both full and partial day volunteers.  Volunteer slots for most positions are 2-hours in length. A half-day slot would be two 2-hour slots.  A full day position would be either a full day position (e.g., Referee) or two half-day or three 2-hour slots.
A list of the volunteer positions available can be found on http://BerthoudRobotics.org/tournament
Emergency/Bad Weather Policy
The event will be cancelled if news stations advise staying home. We will post on both http://BerthoudRobotics.org/tournament and on http://www.action-works.org assuming the weather isn't so bad as to lose power.
Refund Policy
Full refund if cancelled by 11/1/19, minus the $5.00 RobotEvents fee which is non-refundable.
After 11/1/19, we will refund only if there is a replacement team on the wait list who actually participates in the event.  If you do find a team to take your spot please send mail to president@BerthoudRobotics.org with the team number as soon as you know.
---
Date: 12/07/2019
Berthoud High School
850 Spartan Avenue
Berthoud, Colorado 80513
United States

Travel Info
Directions

From I-25:

West at exit 250 (Hwy 56, Berthoud Exit)
Follow Hwy 56 West for 5 miles into Berthoud
Continue on Hwy 56/Mountain Avenue to 8th Street
(Note A&W on the North West Corner).  Turn left at stop light.
South on 8th Street to the Spartan Avenue.  Right at stop sign.
West on Spartan Ave. BHS is on the right.
Park in east or north parking lots.

From US-287:

Turn east at the Hwy 56 stop light.
East on Hwy 56/Mountain Avenue to 8th Street.  Turn right at stop light.
South on 8th Street to the Spartan Avenue.  Right at stop sign.
West on Spartan Ave. BHS is on the right.
Park in east or north parking lots.

 

Area Hotels

 

Berthoud Inn and Events
444 First St
Berthoud, CO 80513
970.532.4566  -- berthoudinn.com
 

Super 8 Longmont
2445 Main St
Longmont, CO 80513
303.772.8106 -- wynhamhotels.com
 

Quality Inn & Suites
1500 N Cheyenne Ave
Loveland, CO 80539
970.593.0100 -- choicehotels.com
 

Hampton Inn Loveland (Hilton)
5500 Stone Creek Circle
Loveland, CO 80538
970.593.1400 -- hamptonloveland.com
 


Fairfield Inn & Suites (Marriot)
1710 Foxtrail Drive
Loveland, CO 80538
970.461.1000 -- marriot.com


TownePlace Suites (Marriot)
256 E 2nd St
Loveland, CO 80537
970.203.1166 -- marriot.com
https://www.marriott.com/hotels/travel/ftcts-towneplace-suites-loveland-fort-collins/
Webcast
No webcast will be provided.
Energy Award: 6632 (all teams) - Prairie Ridge Elementary - Firestone, CO