2020 CREATE U.S. Open Robotics Championship - VEX IQ - MIDDLE SCHOOL DIVISION
03/30/2020 - 04/01/2020
(Canceled)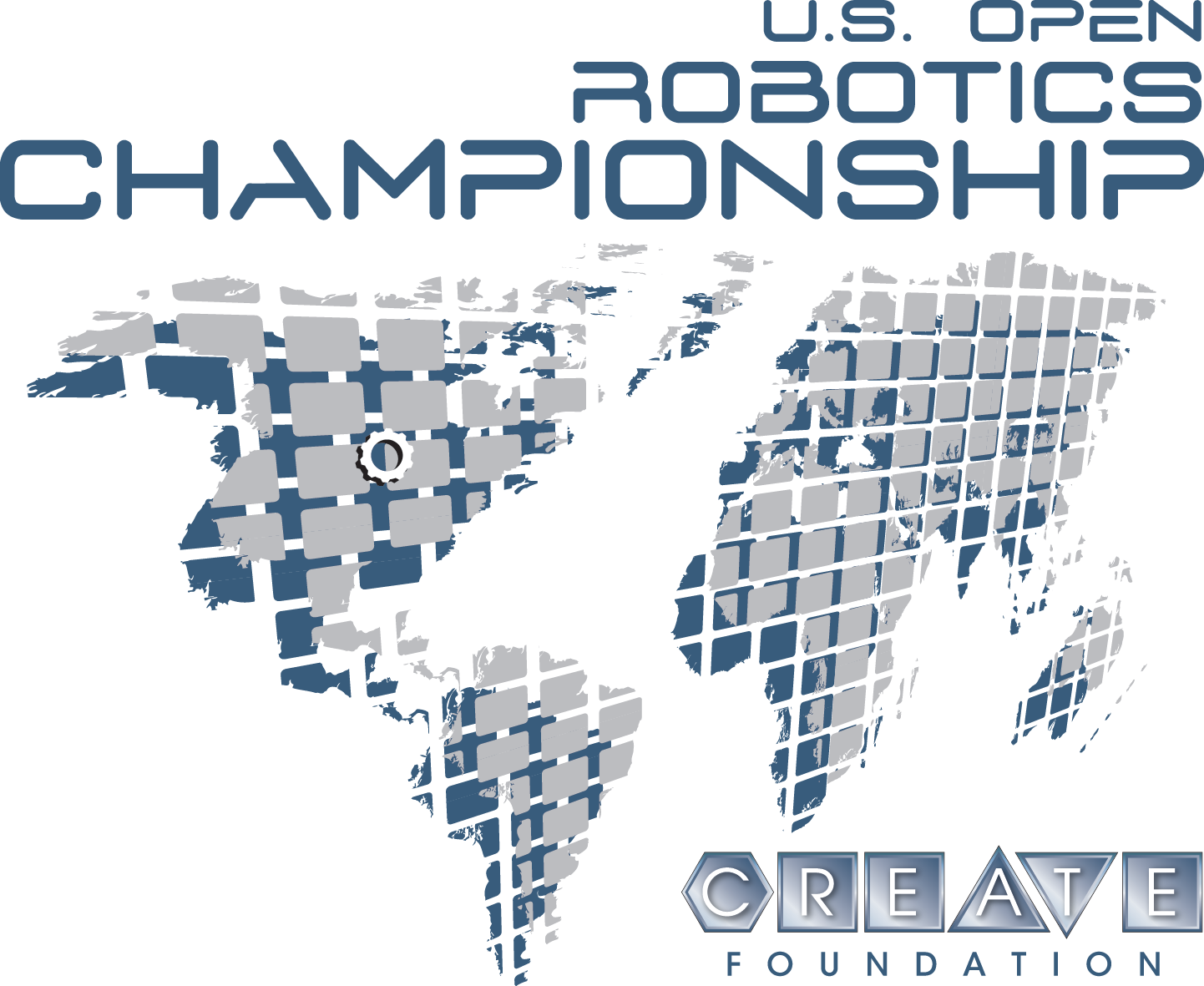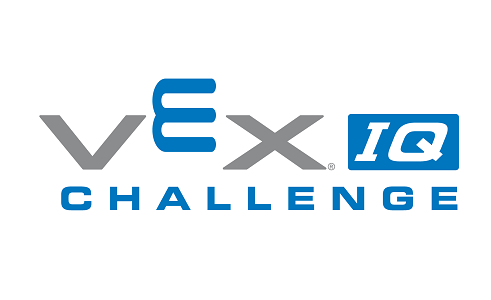 Event Code: RE-VIQC-19-0639
Program: VEX IQ Challenge
Type of Event: Tournament
Capacity: 80 / Spots Open: 80
Event Region: Iowa
Max Registrations per Organization: 4
Price: $450.00
This event is closed to registration because:
This event has been canceled.
It is past the registration deadline.
Event Dates
Date: 03/30/2020 - 04/01/2020
Venue/Location:
Mid-America Center
One Arena Way
Council Bluffs, Iowa 51501
United States

Grade Level: Middle School
Robot Skills Challenge Offered: Yes
Contact Information
You must
login
to contact this Event Partner
General Info
NOTICE:  "Due to the potential safety risk of those traveling from China, and for the safety of all attending, the CREATE U.S. Open Robotics Championship scheduled from March 30th through April 4th, 2020, CREATE leadership, including the CREATE Board of Directors, have determined the best course of action is to restrict all Chinese teams from attending this year. This restriction includes mainland China, Hong Kong, Macau and Taiwan. 
Welcome to the CREATE Foundation U.S. Open Robotics Championship.  The U.S. Open has grown into one of the largest robotics tournaments in the world and we hope you can join us this year. 
We expect the 2020 U.S. Open to be the biggest and best yet. Regular season tournaments from around the world are qualifiers for this signature event.  We wish all teams the very best of luck.
There are many distinct tournaments in this multifacted event.  This is the VEX IQ - Middle School Tournament.  If you are looking for one of our other tournaments:: VRC- High School, VRC Middle School, VEX IQ Elementary School, CREATE Jr, or the Open Program Division, please return to the main RobotEvents page and select the proper event.
Please be advised that you will have 3 weeks from the date of your qualifying tournament to register for the U.S. Open.  Once registered, you will have 3 weeks to pay.  Teams that miss the payment deadline will be moved to the wait list.  If any teams are invited off the wait list they will be notified, at the earliest, mid February.
Tournament Code of Conduct
CREATE Sponsored events require teams to understand and accept a Tournament Code of Conduct. This Code of Conduct will help clarify the role of students and adults at CREATE events. Please be sure to read through the entire CREATE Tournament Code of Conduct and be sure that all members of your team understand it as well. We believe these simple rules will help everyone have a great experience.
Video Judging
Video Judging will be used this year for this division. Video judging requires each team to submit a video based upon the guidelines found here. Be sure to read the Team Guidelines thoroughly. Feel free to review the two event partner documents too. This will give you a clear understanding of how video judging works and how your team will be graded.

All teams are highly encouraged to submit a team video. Many awards including Excellence require the submission of a video. Teams with superior videos will be first interviewed in their pit area and then potentially invited to face-to-face interviews. If your team advances to the face-to-face interviews an invitation will be placed on your pit table Wednesday morning. Be sure to bring your engineering notebook in case you are selected for a face-to-face interview.

Submit video by filling out this VEX IQ Middle School Video Judging Google Form.
Video Judging will also be used for those teams participating in the STEM Research Project.
Submit STEM Research videos by filling out this VEX IQ Middle School STEM Research Project Judging Google Form.

Submission Deadline: March 24th, 2020
Engineering Notebook
ALL teams are strongly encouraged to submit an engineering notebook.  These will be collected at registration and all notebooks will be reviewed.  This should be done whether or not you have submitted a video.  A review of your engineering notebook will be the first step in potentially earning a face-to-face interview geared at determining the Design Award Winner.
Waiver
REC Participant Release Forms (found HERE) will be required for 2020.  (We will no longer have a specific CREATE Waiver for this tournament.  Online waivers will be accepted.) 
Wait List
Teams on the wait list that have qualified for the U.S. Open will be given preference over non-qualified teams.

Qualified teams on the wait list will be invited in the order they have added their teams to the wait list, not the date of their qualification.

Teams on the wait list from schools/organizations that have reached the individual school/organization team maximum will be invited last off the wait list.
Invitations are NOT a Guarantee of Participation

Often, tournaments within the U.S. Open will fill before our registration deadline.  When it fills, there are normally many active invitations outstanding. But once filled, these invitations become null and void.  When a tournament fills, registration is permanently closed to domestic teams.  We do not expand capacity and no teams will be taken off of the wait list.  Even if teams cancel, those spots are not opened back up.  The reason is that we set our capacity about 10% over our optimal capacity in anticipation of a certain number of teams canceling.  This is something that happens every year.  Essentially we are anticipating, even counting on, a few teams canceling, thus we do not open up spots.  We feel this is the fairest way to handle the registration process and precludes the necessity to continually check back.  We hope this finality allows for clear planning on the part of all teams.  We are sorry that we cannot accommodate all the teams that want to attend, and are humbled by the great number of teams that do  attend.  We also want to ensure a world class event, and limiting registrations to an optimal number of teams is an important step in accomplishing this goal. 

Capacity Changing Over Time

If you continue to monitor this division, you may find that the overall capacity may increase over time.  This is to accommodate international teams.  We reserve a certain number of spots for international teams and hold those spots for them, as often they are not able to commit until later in the year.  If we did not hold them, most divisions would fill with U.S. teams only, thus greatly reducing the international flavor of our event.  Our desire is to be fair to all teams, while balancing our desire to create an environment where cultural exchange is possible and encouraged. 
Agenda
Here is a direct link to the VEX IQ Middle School Division Schedule.  For more information about this, and all other divisions, please visit our Tournament Home Page.
Volunteer
Join our great team of volunteers!  Benefits include a FREE hot lunch, snacks, beverages, an event t-shirt and the pride in knowing you were part of making the event a success.
To volunteer for this event please visit our VEX IQ Tournament Volunteer Page.
Emergency/Bad Weather Policy
Due to the nature of scheduling an event of this size there is no viable way to have contigency dates due to weather and weather related events.
Refund Policy
All requests for refunds must be made in writing via email.  Full refunds will be granted to requests made prior to 1/1/2020.  Refunds of $150 will be issued to teams requesting a refund after 12/31/19 and prior to 2/1/2020. $100 refunds will be issued to teams requesting a refund prior to 3/15/2020. No refunds will be issued after 3/19/2020.  (In rare cases where the wrong event was registered for AND CREATE is notified within 48 hours of registration, a full refund might be granted after 12/31/19.)
---
Date: 03/30/2020 - 04/01/2020
Mid-America Center
One Arena Way
Council Bluffs, Iowa 51501
United States

Travel Info
For travel information please visit our Tournament Home Page.
Webcast
A link to the webcast will be posted on our Tournament Home Page no later than 3/29/2020.
Waitlist
Please login to add or remove teams from the waiting list.
Additional Awards
---
| | | | | | | | |
| --- | --- | --- | --- | --- | --- | --- | --- |
| | | | | | | | |
| | Teacher of the Year | | Ms. Jennifer Armstrong | Lakeside Middle School | Lake Village | Arkansas | United States |
| | Mentor of the Year | | Mr. Chad Jung | Exit 6 Brobotics | Livingston | New Jersey | United States |
| | | | | | | | |
| | Volunteer of the Year | | Mr. Tom Jensen | CSG International | Omaha | Nebraska | United States |
| | | | | | | | |