2022 REC Foundation Aerial Drones World Championship Event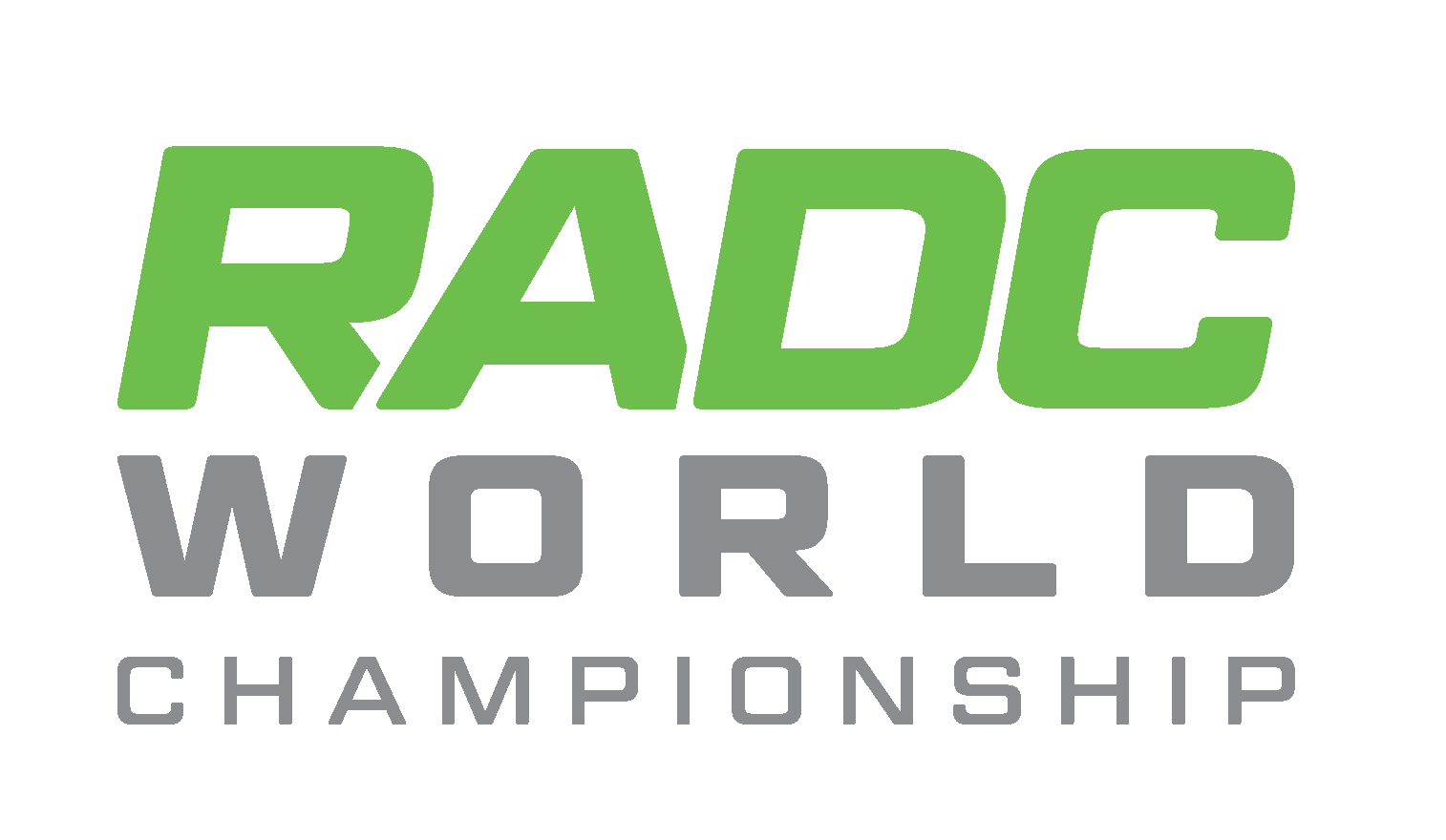 Date

10-May-2022 - 12-May-2022

Event Code

RE-RADC-21-5456

Program

Event Type

Tournament

Capacity

67

Spots Open

1

Event Region

Texas - Region 2

Price

$1200.00
This event is closed to registration because:
This event has reached capacity. Teams on waitlist may still be added.
It is past the registration deadline.
General Info
Event Description
The REC Foundation Aerial Drones Competition World Championship brought together top RADC teams to celebrate their accomplishments and participate with the best from around the world. For information about RADC, click here.
Grade Level: All
Skills Challenge Offered: Yes
Judging Format: Remote Interviews & Notebooks
Event Dates & Locations
Date: 10-May-2022 - 12-May-2022
Venue/Location:
Kay Bailey Hutchison Convention Center Dallas
650 South Griffin Street
Dallas, Texas 75202
United States

Contact Information
You must
login
to contact this Event Partner
Agenda
Click here for the RADC World Championship agenda.
Volunteer
Thank you to our Volunteers for making the RADC World Championship a success! We look forward to seeing you again soon at future events.
Emergency/Bad Weather Policy
Teams will be notified, via email, if any event occurs that would jeopardize the REC Foundation Aerial Drones World Championship.
Refund Policy
Registration cancellations must be received by 5:00 PM, CT on April 6, 2022, in order to receive a full refund. All cancellation requests must be emailed to support@roboticseducation.org with the team number and the team contact information. Teams that cancel after 5:00 PM, CT on April 6, 2022, will not receive a refund for their registration fee.
Health and Safety Policies
This season, the RADC World Championship will be held during the VEX Robotics World Championship, where each year the REC Foundation welcomes thousands of teams, providing world-class service, experience, and fun in a safe and secure environment.
To ensure the health and safety for all participants, we ask that all registered teams at the event take the time to review the policies and guidelines listed below, including the links provided. By registering your team for the event, you are acknowledging these  policies and guidelines  and your agreement to comply with such policies and guidelines for the duration of the event. 
The REC Foundation's Code of Conduct
We hold ourselves and our community accountable for respectful, safe, and ethical conduct at all REC Foundation-hosted or sanctioned events, per our Code of Conduct.
COVID-19 Policy
In accordance with the latest Kay Bailey Hutchison Convention Center Dallas (KBHCCD), local, state, and national guidelines, the REC Foundation will not require masks to be worn inside or outside the event. Individuals are encouraged to make their own choice regarding the wearing or not wearing of a mask.
If you or your team members feel sick while you are in attendance at the event, we ask that you follow the CDC recommendations of:
Check symptoms
Quarantine & Isolate
Testing & Masks
Helpful Links:
Security and Safety
The REC Foundation in partnership with KBHCC security, Dallas Police Department,  and DART police are providing additional security support for the duration of the event. The facility is open to the general public, so we advise all teams to keep valuable items with you or take the proper security measures to protect your valuable items.
We encourage all teams to review the this document for more information about what to do during an emergency.
---
Date: 10-May-2022 - 12-May-2022
Kay Bailey Hutchison Convention Center Dallas
650 South Griffin Street
Dallas, Texas 75202
United States

Travel Info
Lodging
We are excited you will be attending the 2022 REC Foundation Aerial Drones World Championship Event! All attendees are asked to book their hotel accommodations through Team Travel Source, the Official Housing Company for the event. Program participation allows us to secure the highest quality rooms at the best possible group pricing. Thank you for your partnership!
Note: When planning travel dates/times, keep in the mind the following:
Teams should arrive at the venue by 10 AM on their first day of competition.
Teams can depart anytime after 8 PM on the last day of competition.
Airport Transfers
Teams are responsible for making airport transfer travel arrangements. Ground transportation service information can be found at the below links:

Visa and Invitation Letter Requests
The REC Foundation is happy to provide visa and invitation letters to teams. To process visa and invitation letters, fill out the Visa Letter Request Form.
Please have the following information available:
Team info such as number, school/organization, and contact details
Names, birth dates, and passport country/number for every team member (including adults traveling as mentors or chaperones)
Visa and invitation letters will be processed as soon as possible but may take up to three weeks.
Please Note: The REC Foundation will not produce a separate letter for each team member. Instead, the Foundation will create a letter for the entire team and attach the team members and mentors list.
Parking
Check back soon for more information about parking.
Driving Directions
Driving instructions to the Kay Bailey Hutchison Convention Center Dallas (KBHCCD) can be found on the General Information tab of the venue's FAQ page.
Virtual Tour
Take a virtual tour of the VEX Robotics World Championship venue, the Kay Bailey Hutchison Convention Center Dallas.
Power Scooter or Wheelchair Rentals
AABCO Ready Rental Sales & Repair offers rental power scooters and wheelchair service which can be delivered to the Kay Bailey Hutchison Dallas Convention Center or area hotels. Making a rental reservation prior to the event will ensure your mobility equipment will be available and waiting for you upon arrival. Rentals not made in advance will be on a first come, first served basis.
Webcast
For event broadcasts and live results from the RADC World Championship, visit VEX TV.
Livestream
Check back before the event for more information, and subscribe to the REC Foundation YouTube Channel. 
Judging Information
Click here for important information about Judged Interviews and Digital Engineering Notebooks. 
Deadlines for signing up are based on when teams qualify to RADC Championship, not when teams register, so be sure and read and follow the instructions in the important information linked above. 
Waitlist
9 teams are on the waitlist for this event.
Please login to add or remove teams from the waiting list.
RADC World Championship
Award
Team #
Team Name
Affiliation
Location
High Flyer Award - High School
1777B
Order of the White Lotus
Davis Discovery STEM Club
Roy, Utah, United States
High Flyer Award - Middle School
58625D
Drone Boyz
Lincoln county BOE
Hamlin, West Virginia, United States
RADC World Champions
7581B
Robots Rule
Haslett Robotics Club
Haslett, Michigan, United States
RADC World Champions
48768A
48768A
VASSAR SENIOR HIGH SCHOOL
Vassar, Michigan, United States
RADC World Finalists
2394B
Cypress Lake High School JROTC
CYPRESS LAKE HIGH SCHOOL
Fort Myers, Florida, United States
RADC World Finalists
25306A
Carver Monarchs
CARVER CAREER CENTER
Charleston, West Virginia, United States
RADC Skills Challenge Winners
Award
Team #
Team Name
Affiliation
Location
RADC World Skills Champions - High School
10308B
Autonomous Ops Squadron
SOUTH PANOLA HIGH SCHOOL AFJROTC
Batesville, Mississippi, United States
RADC World Skills Champions - Middle School
7581B
Robots Rule
Haslett Robotics Club
Haslett, Michigan, United States
RADC World Skills 2nd Place - High School
5450W
Freeze Frame W
MARSHALL COUNTY CENTRAL HIGH
Newfolden, Minnesota, United States
RADC World Skills 2nd Place - Middle School
7581A
The Flying Phantoms
Haslett Robotics Club
Haslett, Michigan, United States
RADC World Skills 3rd Place - High School
2394B
Cypress Lake High School JROTC
CYPRESS LAKE HIGH SCHOOL
Fort Myers, Florida, United States
RADC World Skills 3rd Place - Middle School
7340A
Mega Drones
HARMONY SCHOOL OF EXCELLENCE-HOUSTON
Houston, Texas, United States
RADC World Championship
Award
Team #
Team Name
Affiliation
Location
Flight Plan Award - High School
1001B
Starduck Crusaders
MADISON CO VOC COMPLEX
Madison, Mississippi, United States
Flight Plan Award - Middle School
39752B
Robo BeeGees
HAYES MIDDLE SCHOOL
Saint Albans, West Virginia, United States
Modeling & 3D Printing Award - High School
77935B
Elon Musk's Bodyguards
AVON GROVE HIGH SCHOOL
West Grove, Pennsylvania, United States
Modeling & 3D Printing Award - Middle School
15979K
Annihilation Unit
EIT Academy
Celina, Texas, United States
Flight Crew Award - High School
26553A
BRAVO COMPANY SEALS
GRENADA HIGH
Grenada, Mississippi, United States
Flight Crew Award - Middle School
58625E
WV Mountain-airs
Lincoln county BOE
Hamlin, West Virginia, United States
Mechanics & Control of Flight Award - High School
6815D
Lincoln County High School
LINCOLN COUNTY HIGH SCHOOL
Hamlin, West Virginia, United States
Mechanics & Control of Flight Award - Middle School
7581A
The Flying Phantoms
Haslett Robotics Club
Haslett, Michigan, United States
Judges Award - High School
29914A
Flying Chihuahuas
HARMONY SCHOOL OF EXCELLENCE - AUSTIN
Austin, Texas, United States
Judges Award - Middle School
86400C
Zoomi Zoomerz
POWDERSVILLE MIDDLE
Greenville, South Carolina, United States