We had submitted a request to use a 3D printed part to secure the side goals to the side of the field. This goal, as originally designed, is failing in use 100% of the time. It is not possible to keep the height of the lower ring within tolerance throughout a match without some additional support. The PVC posts are not rigid enough to hold keep the rings of the goal in place through normal game play.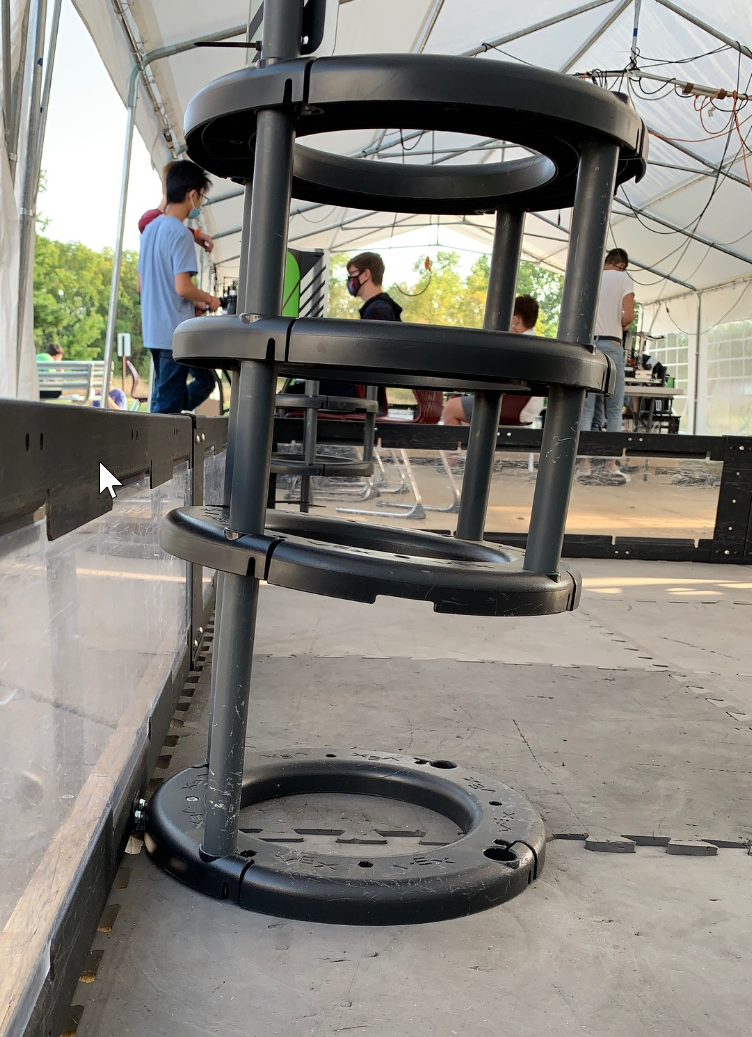 The 3D printed part we have suggested provides needed support by securing the second ring to the field side. Without support, these goals do not hold up to game play and the opening between the first and second ring cannot be maintained within the required specification.
We are happy to provide the files for the 3D printed part to VEX and to all all event partners. Or we are open to a metal bracket, similar to that used in the field corners.