<SG6> states:
Match Load Discs must be introduced by a Drive Team Member placing them gently onto a Loader.
The intent of this rule is to permit Teams to impart enough energy on Match Load Discs such that they slide onto the tile (or a Robot) directly in front of the Loader. "Throwing," "rolling," or otherwise imparting enough energy onto the Discs such that they leave the intended tile, or violate one of the other points in this rule, is not permitted.
Would it be legal to introduce match load disks such that they do not lay flat on the loaders? For example, please consider this picture here: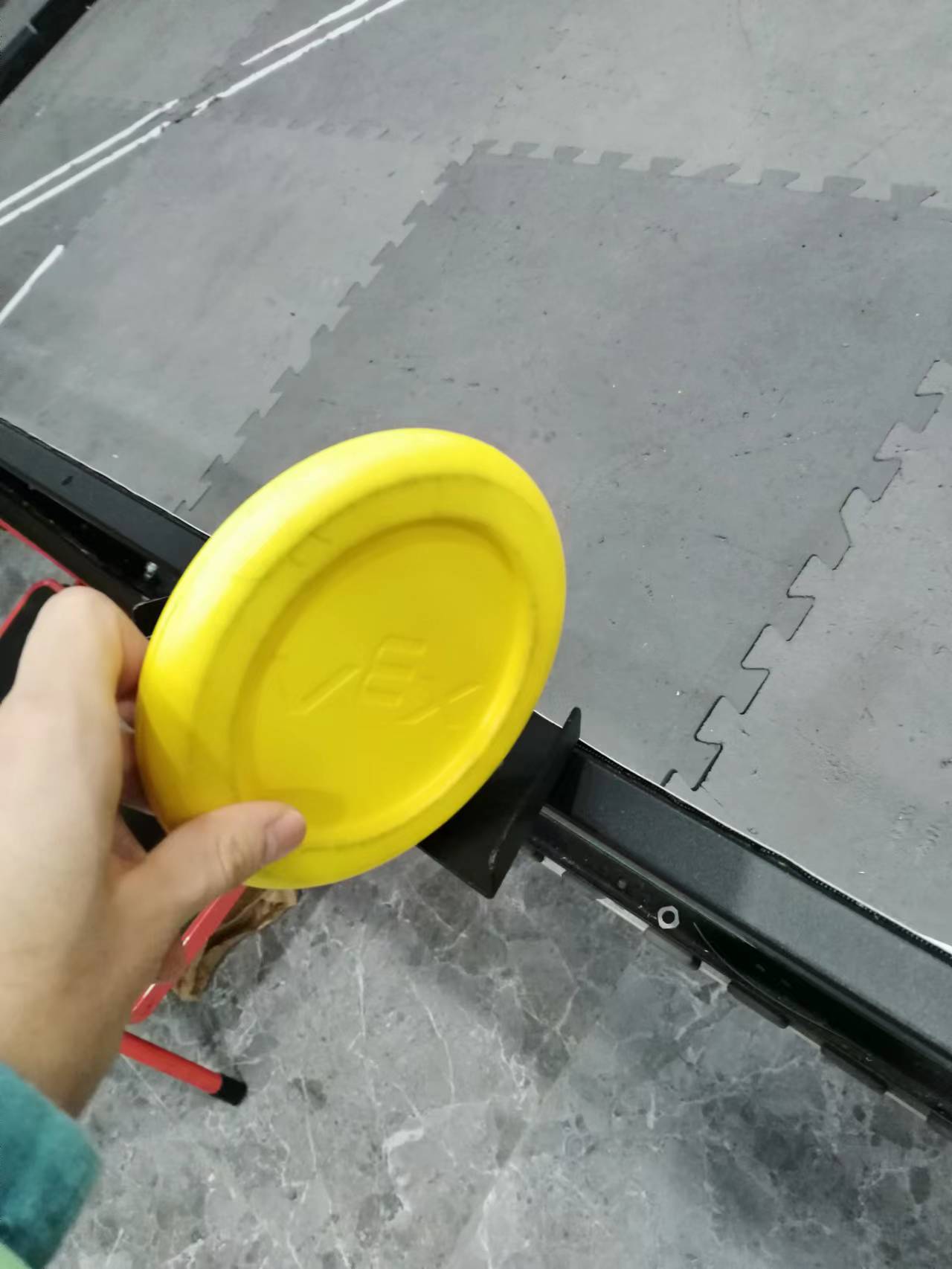 If there were a robot with an adequate mechanism to "catch" the disk in front of the loader, it would certainly not leave the intended tile. Would this way of introducing match loads be legal as long as the disk does not leave the intended tile?