GDC,
On our practice fields, the top crossbar that holds the net up keeps slipping down the side support posts, even though the plastic brackets are tightened down as much as possible. Would it be permissible to attach the plastic bracket to the vertical post instead of the cross post and then have the cross post resting into the clamp per the pictures below? This will prevent the cross bar from slipping down the post although it does slightly change the dimensions between the two vertical posts. If this is not permissible, what other modification would be allowed to keep that joint from slipping down the vertical post? Adding tape or a screw below the clip so it won't slip further down?
Picture of cross bar that slipped down the vertical support post: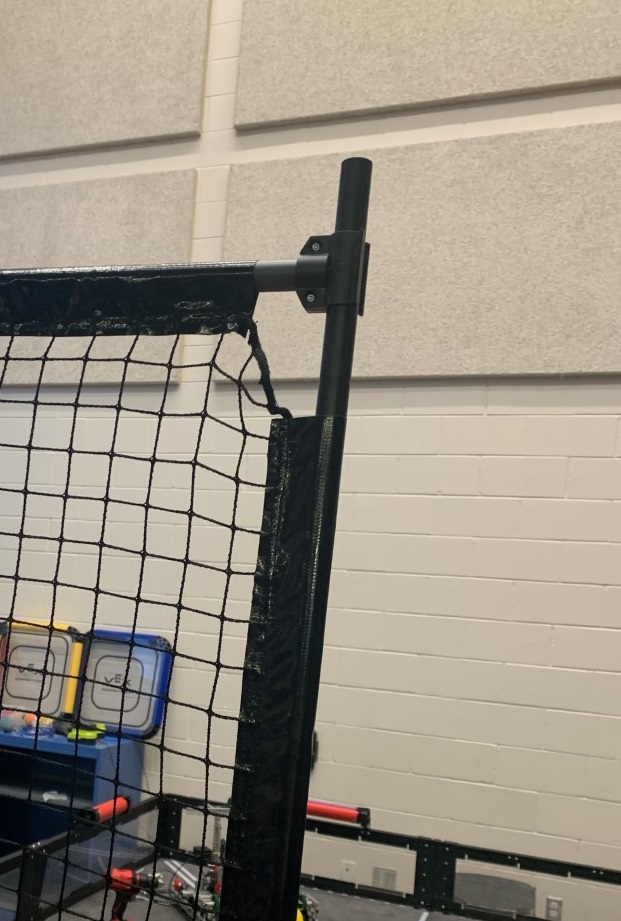 Pictures of cross bar with clip rotated 90 so it's sitting on the vertical post with the cross post in the clip: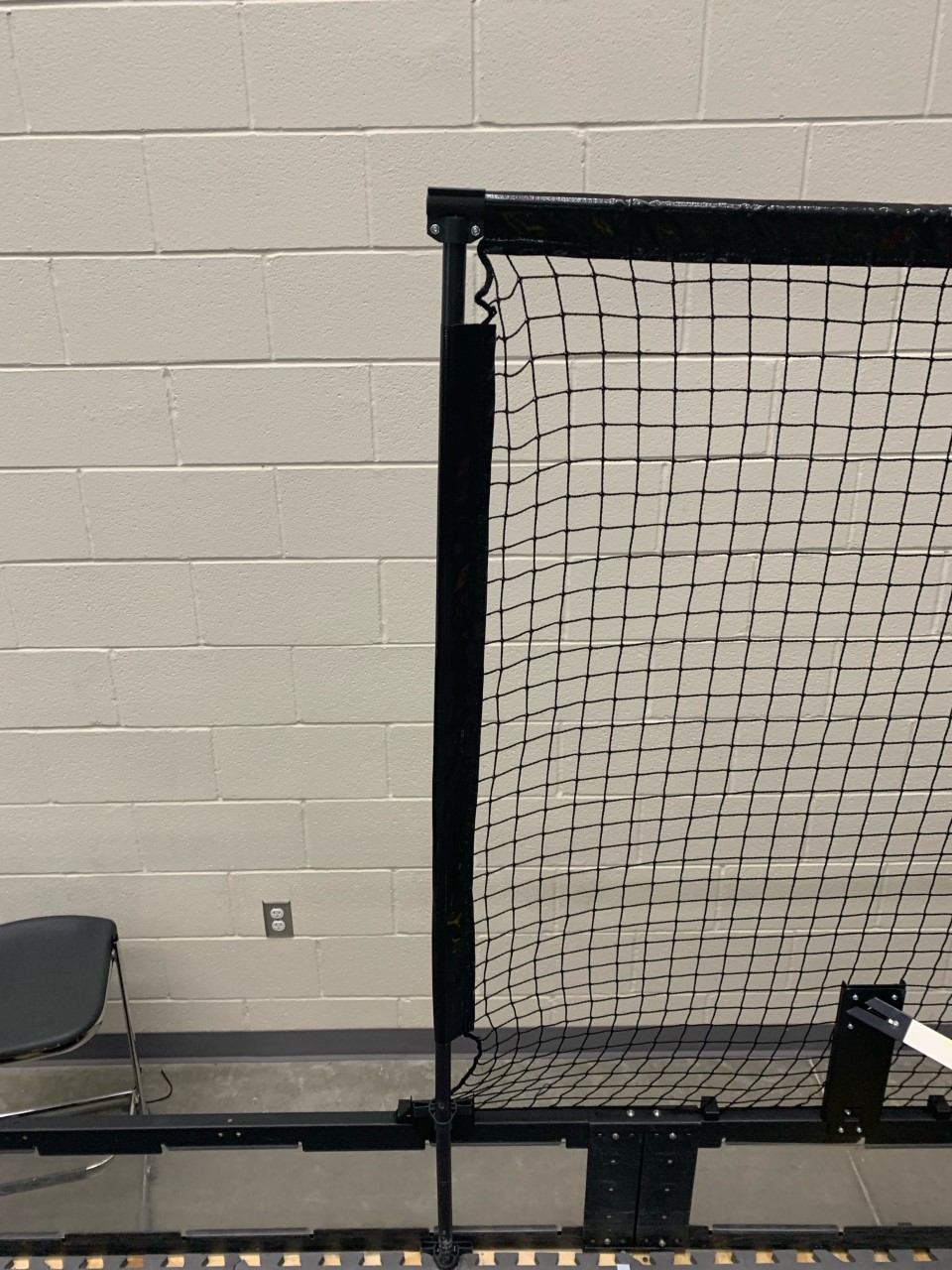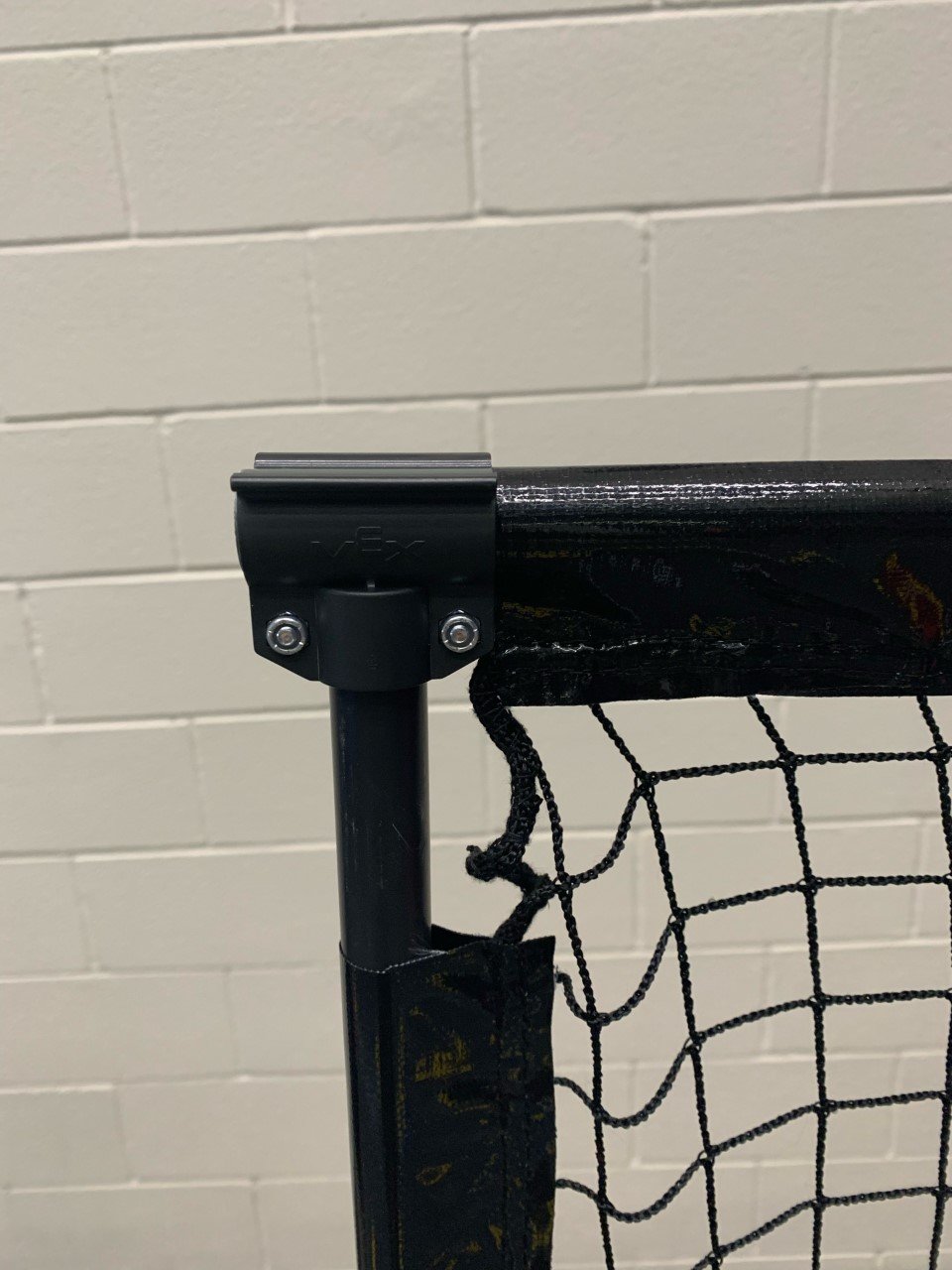 Thank you for your time and consideration.