From experience with our fields in the NZ events I have refereed we have found that occasionally discs will fall through the net and out of the field SG9.b states
b. Discs that leave the field during Match play, whether intentionally or unintentionally, will be returned to the field at a location nearest the point at which they exited. Referees will return the Discs to the field when it is deemed safe to do so, at the leisure of the referee.
Therefore my questions are 1: Should these discs be returned to the field in a scored position in the low goal?
2: If returned to the low goal is it acceptable to place it on the tiles closest to the edge of the net due to the corner being very difficult to reach. (Picture included for clarity - disc falls through net at red arrow should we try to get the disc on the green dot or is the blue dot acceptable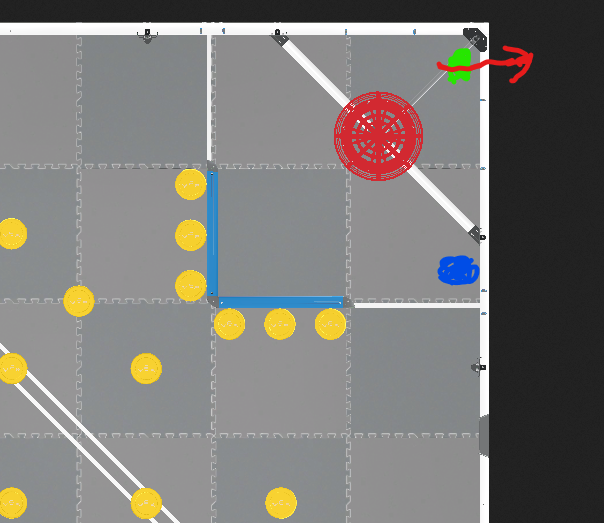 Thanks