2022 VEX Robotics World Championship - VEX Robotics Competition High School Event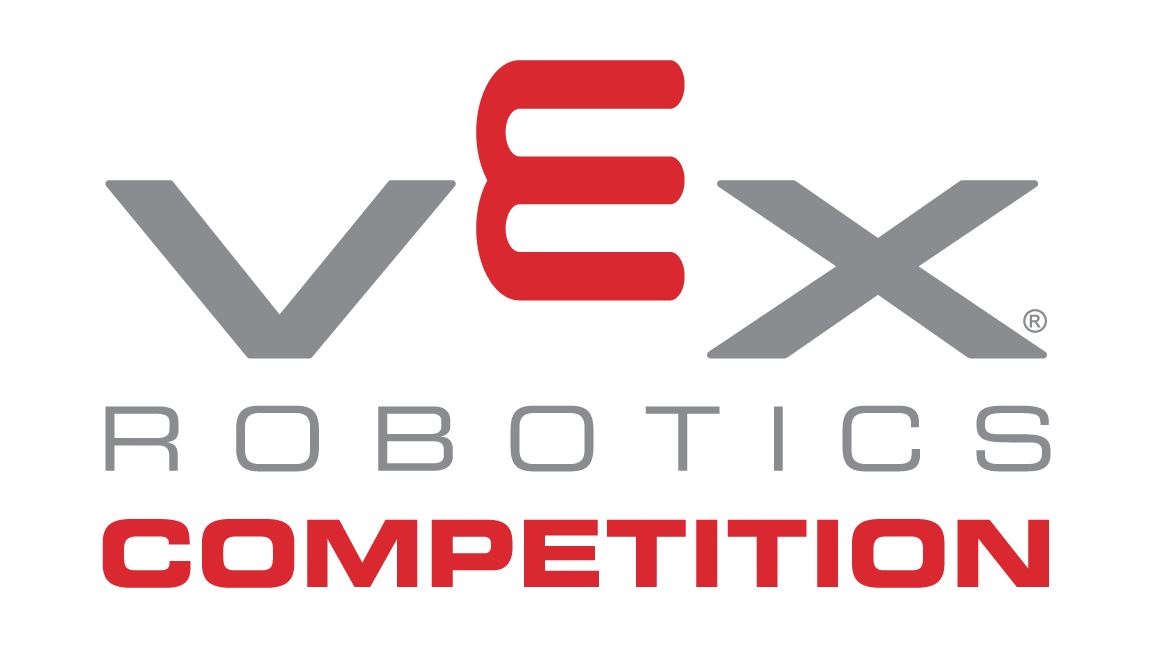 Datum

5-May-2022 - 7-May-2022 Add to Calendar

Veranstaltungscode

RE-VRC-21-5258

Programm

Veranstaltungsart

Tournament

Event Format

In-Person

Field Control System

VEXNet Field Control

Kapazität

818

Verfügbare plätze

5

Event Region

Texas - Region 2

Standard Registration Opens

15-Dec-2021 00:01 EST

Registration Deadline

19-Apr-2022 01:00 EDT

Preis

$1200.00
This event is closed to registration because:
This event has reached capacity. Teams on waitlist may still be added.
It is past the registration deadline.
Allgemeine information
Event Description
The 2022 VEX Robotics World Championship, presented by Northrop Grumman Foundation and the REC Foundation, brought over 3,000 teams from 36 nations together to celebrate STEM excellence. Student-led teams ranging from elementary to university-level showcased their strategy, teamwork, and desire to be crowned champions at this world-class global event held at the Kay Bailey Hutchison Convention Center in Dallas, Texas.
For more information visit VEXworlds.com.
Klassenstufe: High School
Herausforderung der roboterfähigkeiten: Ja
Judging Format: Remote Interviews & Notebooks
Eligible Teams:
Event Dates & Locations
Datum: 5-May-2022 - 7-May-2022
Veranstaltungs-/austragungsort:
Kay Bailey Hutchison Convention Center Dallas
650 South Griffin Street
Dallas, Texas 75202
United States

Kontaktdaten
You must
login
to contact this Event Partner
Agenda
Click here for the tentative VEX Worlds agenda.
Sich freiwillig melden
Join our volunteer team at the 2022 VEX Robotics World Championship, in Dallas, Texas. Get inspired by the brightest student minds in the world as they come together for a massive competition celebrating STEM education, collaboration, hard work, and year-round dedication.
We Need Volunteers of All Skill Levels
Many volunteer roles do not require previous experience, and we provide online training resources to prepare volunteers for most positions. Join our volunteer team, get inspired, and have fun! We are in greatest need of volunteers who can help all day or multiple days, but a wide variety of shifts are available to fit your schedule.
An average shift is 6-8 hours. Sign up for one shift, multiple shifts, and even multiple days if it suits your schedule.
Most roles receive a free t-shirt, meals and snacks, swag bag, and free parking.
Make it a family affair! Younger kids who can pay attention to directions make great Field Resetters, and we can pair you up in the same area to volunteer together in most cases.
Monday, April 15, will be the last day we will be assigning shifts prior to Worlds unless there is an important need. You may just come see us at the Volunteer Registration area and register onsite.
Please email [email protected] with any questions.
Richtlinie für not-/schlechtwettersituationen
Teams will be notified, via email, if any event occurs that would jeopardize the VEX Robotics World Championship.
Refund and Payment Policies
VEX Robotics World Championship registration cancellations must be received by 5:00 PM, CT on April 6, 2022, in order to receive a full refund. All cancellation requests must be emailed to [email protected] with the team number and the team contact information. Teams that cancel after 5:00 PM, CT on April 6, 2022, will not receive a refund for their registration fee.
Health and Safety Policies
The REC Foundation  welcomes thousands of teams every year to the VEX Robotics World Championship presented by Northrop Grumman Foundation, providing world-class service, experience, and fun in a safe and secure environment.
To ensure the health and safety for all participants, we ask that all registered teams take the time to review the policies and guidelines listed below, including the links provided. By registering your team for the event, you are acknowledging these  policies and guidelines  and your agreement to comply with such policies and guidelines for the duration of the event. 
The REC Foundation's Code of Conduct
We hold ourselves and our community accountable for respectful, safe, and ethical conduct at all REC Foundation-hosted or sanctioned events, per our Code of Conduct.
COVID-19 Policy
In accordance with the latest Kay Bailey Hutchison Convention Center Dallas (KBHCCD), local, state, and national guidelines, the REC Foundation will not require masks to be worn inside or outside the event. Individuals are encouraged to make their own choice regarding the wearing or not wearing of a mask.
If you or your team members feel sick while you are in attendance at the event, we ask that you follow the CDC recommendations of:
Check symptoms
Quarantine & Isolate
Testing & Masks
Helpful Links:
Security and Safety
The REC Foundation in partnership with KBHCC security, Dallas Police Department,  and DART police are providing additional security support for the duration of the event. The facility is open to the general public, so we advise all teams to keep valuable items with you or take the proper security measures to protect your valuable items.
We encourage all teams to review the this document for more information about what to do during an emergency.
Date: 5-May-2022 - 7-May-2022
Kay Bailey Hutchison Convention Center Dallas
650 South Griffin Street
Dallas, Texas 75202
United States

Reiseinformationen
Lodging
We are excited you will be attending the 2022 VEX Robotics World Championship! All attendees are asked to book their hotel accommodations through Team Travel Source, the Official Housing Company for VEX Robotics World Championship. Program participation allows us to secure the highest quality rooms at the best possible group pricing. Thank you for your partnership!
Note: When planning travel dates/times, keep in the mind the following:
Teams should arrive at the venue by 10 AM on their first day of competition.
Teams can depart anytime after 8 PM on the last day of competition.
Airport Transfers
Teams are responsible for making airport transfer travel arrangements. Ground transportation service information can be found at the below links:

Visa and Invitation Letter Requests
The REC Foundation is happy to provide visa and invitation letters to teams. To process visa and invitation letters, fill out the VEX Robotics World Championship Visa Letter Request Form.
Please have the following information available:
Team info such as number, school/organization, and contact details
Names, birth dates, and passport country/number for every team member (including adults traveling as mentors or chaperones)
Visa and invitation letters will be processed as soon as possible but may take up to three weeks.
Please Note: The REC Foundation will not produce a separate letter for each team member. Instead, the Foundation will create a letter for the entire team and attach the team members and mentors list.
Learn More About Dallas
Visit Dallas has created this VEX Robotics World Championship Microsite to help visitors learn more about our exciting host city.
Parking at VEX Worlds
Check back soon for more information about parking.
Driving Directions to VEX Worlds
Driving instructions to the Kay Bailey Hutchison Convention Center Dallas (KBHCCD) can be found on the General Information tab of the venue's FAQ page.
Virtual Tour
Take a virtual tour of the VEX Robotics World Championship venue, the Kay Bailey Hutchison Convention Center Dallas.
Power Scooter or Wheelchair Rentals
AABCO Ready Rental Sales & Repair offers rental power scooters and wheelchair service which can be delivered to the Kay Bailey Hutchison Dallas Convention Center or area hotels. Making a rental reservation prior to the event will ensure your mobility equipment will be available and waiting for you upon arrival. Rentals not made in advance will be on a first come, first served basis.
Webcast
For event broadcasts and live results from the VEX Robotics World Championship, visit VEX TV.
Livestream
Check back before the event for more information, and subscribe to the REC Foundation YouTube Channel. 
Judging Information
Click here for important information about Judged Interviews and Digital Engineering Notebooks. 
Deadlines for signing up are based on when teams qualify to VEX Robotics World Championship, not when teams register, so be sure and read and follow the instructions in the important information linked above. 
Awards Qualify to VEX Worlds 2023
Excellence Award
World Champions
Robot Skills World Champions
Global and Event Sponsors
Special thanks to our Global Sponsors Autodesk, Dell, Google, Hexbug, Innovation First International, NASA, Rack Solutions, Robomatter, Tesla, Texas Instruments, Toyota, TVA, and VEX Robotics.
We also would like to thank our VEX Robotics World Championship sponsors: Mathworks, Microchip, UPS, and Nordson. The commitment and support of these partners ensure a great experience for everyone attending the event.
Waitlist
311 teams are on the waitlist for this event.
Bitte melden sie sich an, um teams aus der warteliste hinzuzufügen oder zu entfernen.
VEX Robotics Championship High School
Award
Team #
Team Name
Affiliation
Location
VRC High School Excellence Award
81P
VEXMEN: Pandemic
Brandywine Robotics Inc.
Chester Springs, Pennsylvania, United States
VRC High School World Champions
38141B
PiBotics B
Ignite Institute
Erlanger, Kentucky, United States
VRC High School World Champions
254F
The Cheesy Poofs
Bellarmine College Preparatory
San Jose, California, United States
VRC High School World Finalists
9257C
House Cats
COVINGTON CATHOLIC HIGH SCHOOL
Park Hills, Kentucky, United States
VRC High School World Finalists
4154X
U.S.S.R.
NSU UNIVERSITY SCHOOL
Fort Lauderdale, Florida, United States
VRC High School Skills Challenge Winners
Award
Team #
Team Name
Affiliation
Location
VRC High School Robot Skills World Champions
2647X
Endgame
2647 Robotics
Chandler, Arizona, United States
VRC High School Robot Skills 2nd Place
16868K
Skill Issue
N/A
Markham, Ontario, Canada
VRC High School Robot Skills 3rd Place
315K
Paradigm
Paradigm
Redwood City, California, United States
VEX Robotics Championship High School - Math Division
Award
Team #
Team Name
Affiliation
Location
Division Champions
9257C
House Cats
COVINGTON CATHOLIC HIGH SCHOOL
Park Hills, Kentucky, United States
Division Champions
4154X
U.S.S.R.
NSU UNIVERSITY SCHOOL
Fort Lauderdale, Florida, United States
Division Finalists
8823G
Galaxy
Milford High School
Milford, Ohio, United States
Division Finalists
323V
GEARS
Cornerstone Robotics
Martinsville, Indiana, United States
Amaze Award
8823G
Galaxy
Milford High School
Milford, Ohio, United States
Build Award
2496J
BHS Robopatties J
Arnold O. Beckman High School
Irvine, California, United States
Create Award
2011F
FaZe Clan
BRECKSVILLE-BROADVIEW HEIGHTS HIGH SCHOOL
Broadview Heights, Ohio, United States
Design Award
9257C
House Cats
COVINGTON CATHOLIC HIGH SCHOOL
Park Hills, Kentucky, United States
Energy Award
51617A
Ramblers
ROSE BUD HIGH SCHOOL
Rose Bud, Arkansas, United States
Innovate Award
1115B
Team Ramrod
GREENFIELD-CENTRAL HIGH SCHOOL
Greenfield, Indiana, United States
Inspire Award
4478D
D.E.N.N.I.S
MASUK HIGH SCHOOL
Monroe, Connecticut, United States
Judges Award
91F
VEXMEN: Fantomex
Brandywine Robotics Inc.
Chester Springs, Pennsylvania, United States
Sportsmanship Award
3249U
A.L.U.
VANCOUVER ITECH PREPARATORY
Vancouver, Washington, United States
Think Award
323V
GEARS
Cornerstone Robotics
Martinsville, Indiana, United States
VEX Robotics Championship High School - Technology Division
Award
Team #
Team Name
Affiliation
Location
Division Champions
4478E
Rawr Vex Dee
MASUK HIGH SCHOOL
Monroe, Connecticut, United States
Division Champions
3796F
Pay Respects
J. L. MANN HIGH ACADEMY
Greenville, South Carolina, United States
Division Finalists
2990G
Titan Team Helios
West Salem High School
Salem, Oregon, United States
Division Finalists
4082B
Freedom Gladiators
St Nicholas Catholic School
Freedom, Wisconsin, United States
Amaze Award
98548E
Explosive Engineers
Bear River High School
GARLAND, Utah, United States
Build Award
355V
Orange Mambas
Fox Valley Robotics
Batavia, Illinois, United States
Create Award
2496N
BHS Robopatties N
Arnold O. Beckman High School
Irvine, California, United States
Design Award
1460K
Valkyrie
Sandy High School
Sandy, Oregon, United States
Energy Award
11574B
Bunki Suru
Colegio Patricio Lynch
Valparaíso, Chile
Innovate Award
4082B
Freedom Gladiators
St Nicholas Catholic School
Freedom, Wisconsin, United States
Inspire Award
3796F
Pay Respects
J. L. MANN HIGH ACADEMY
Greenville, South Carolina, United States
Judges Award
8757A
STEAM-Ed Robotics A
STEAM-Ed Robotics Tauranga
Tauranga, New Zealand
Sportsmanship Award
63031C
Kappa Sigma Kappa
Vallivue High School
CALDWELL, Idaho, United States
Think Award
11124R
T-Rex Push-Ups
ELYRIA HIGH SCHOOL
Elyria, Ohio, United States
VEX Robotics Championship High School - Science Division
Award
Team #
Team Name
Affiliation
Location
Division Champions
917Z
Quantum Zima
Exothermic Robotics
Redmond, Washington, United States
Division Champions
980S
Skywalker
Skywalker Robotics
TAINAN, Taiwan
Division Finalists
7316G
Got Any Grapes?
FIRESTONE HIGH SCHOOL
Akron, Ohio, United States
Division Finalists
6008C
C U Later
NORTH UNION HIGH SCHOOL
Richwood, Ohio, United States
Amaze Award
980S
Skywalker
Skywalker Robotics
TAINAN, Taiwan
Build Award
62A
null
HARVARD-WESTLAKE SCHOOL
Studio City, California, United States
Create Award
210X
Vortex
210X Robotics
Calgary, Alberta, Canada
Design Award
371T
Exothermic Dusk
Exothermic Robotics
Redmond, Washington, United States
Energy Award
97140B
Kennedy Gaels Too
Kennedy Catholic Preparatory School
Somers, New York, United States
Innovate Award
2602H
Hopkinetics Hydra
HOPKINTON HIGH
Hopkinton, Massachusetts, United States
Inspire Award
29760C
Ⓒⓞⓢⓜⓞⓢ
Shasta Charter Academy
Redding, California, United States
Judges Award
6008C
C U Later
NORTH UNION HIGH SCHOOL
Richwood, Ohio, United States
Sportsmanship Award
295Y
[PART]Y
Placer Advanced Robotics and Technology
Granite Bay, California, United States
Think Award
16610C
mid
RoboEDU
East York, Ontario, Canada
VEX Robotics Championship High School - Engineering Division
Award
Team #
Team Name
Affiliation
Location
Division Champions
100A
Jugglenauts
Apogee Robotics
Bunker Hill, Indiana, United States
Division Champions
44777U
DiscoBotZ
DiscoBotZ Robotics
Redmond, Washington, United States
Division Finalists
248E
RoboDawgs: On ICE!!!
Grandville Robotics
Grandville, Michigan, United States
Division Finalists
41404A
The Trojans
THORNTON ACADEMY
Saco, Maine, United States
Amaze Award
210Y
It worked yesterday
210Y Robotics
Calgary, Alberta, Canada
Build Award
1274A
Igneous Robotics
Igneous Robotics
Phoenixville, Pennsylvania, United States
Create Award
986A
Lancers A
GRACE BRETHREN JR SR HIGH SCHOOL
Simi Valley, California, United States
Design Award
315K
Paradigm
Paradigm
Redwood City, California, United States
Energy Award
727G
Terrapin Gold
Tampa Preparatory School
Tampa, Florida, United States
Innovate Award
8481X
Bridger Bot
Bridger Robotics
Bozeman, Montana, United States
Inspire Award
2145Z
Pink Sparklee Unicorns
i think we are pretty organized
WOODBRIDGE, Virginia, United States
Judges Award
5408D
Sachse Dynamo
SACHSE HIGH SCHOOL
Sachse, Texas, United States
Sportsmanship Award
99402C
Hurricane Katrina
THE ACADEMIES AT JONESBORO HIGH SCHOOL
Jonesboro, Arkansas, United States
Think Award
9181N
Bababooey
Seaquam Secondary
Delta, British Columbia, Canada
VEX Robotics Championship High School - Arts Division
Award
Team #
Team Name
Affiliation
Location
Division Champions
38141B
PiBotics B
Ignite Institute
Erlanger, Kentucky, United States
Division Champions
254F
The Cheesy Poofs
Bellarmine College Preparatory
San Jose, California, United States
Division Finalists
6105C
Blackout Robotics
Suncoast Polytechnical High School
SARASOTA, Florida, United States
Division Finalists
10F
Exothermic Fusion
Exothermic Robotics
Redmond, Washington, United States
Amaze Award
1469A
It Is What It Is
Holmes Eaglebotz Robotics Club
Northridge, California, United States
Build Award
5156D
Happy Hands
York High School
York, Maine, United States
Create Award
7580Z
Zesty Mustaches
Haslett Robotics Club
Haslett, Michigan, United States
Design Award
6105C
Blackout Robotics
Suncoast Polytechnical High School
SARASOTA, Florida, United States
Energy Award
63840T
Hisar Mechatronics
Hisar School
İstanbul, Turkey
Innovate Award
9364A
Iron Eagles - AJAX
Brentwood Academy
Brentwood, Tennessee, United States
Inspire Award
21668T
Sample Text
CSAAElite
Markham, Ontario, Canada
Judges Award
538K
Mechanical Mayhem
Mayhem Robotics
Chandler, Arizona, United States
Sportsmanship Award
9065P
Phantom Robotics
PLATTE COUNTY HIGH
Platte City, Missouri, United States
Think Award
16868K
Skill Issue
N/A
Markham, Ontario, Canada
VEX Robotics Championship High School - Innovate Division
Award
Team #
Team Name
Affiliation
Location
Division Champions
8000A
HRS Robohawks
HEAD ROYCE SCHOOL
Oakland, California, United States
Division Champions
2114X
I'M BACK
Home school
Herriman, Utah, United States
Division Finalists
9181W
What?
Seaquam Secondary
Delta, British Columbia, Canada
Division Finalists
6121A
The Pioneers
CONESTOGA SHS
Berwyn, Pennsylvania, United States
Amaze Award
9181W
What?
Seaquam Secondary
Delta, British Columbia, Canada
Build Award
5203G
Gremlin
OLA HIGH SCHOOL
McDonough, Georgia, United States
Create Award
663A
The A Team
CHATTANOOGA CHRISTIAN SCHOOL
Chattanooga, Tennessee, United States
Design Award
1028Z
KIHTRAK YHTAPABASAGANAK
Brownell Talbot School
Omaha, Nebraska, United States
Energy Award
255A
Norristown Robotics - Angels
NORRISTOWN AREA HIGH SCHOOL
Norristown, Pennsylvania, United States
Innovate Award
1965Y
X - Drive
Adlai E Stevenson High School
Lincolnshire, Illinois, United States
Inspire Award
2501T
Robo Turtles
THOMAS JEFFERSON HIGH SCHOOL
Council Bluffs, Iowa, United States
Judges Award
8568A
Knights
NORTH ANDOVER HIGH
North Andover, Massachusetts, United States
Sportsmanship Award
11442X
Hewitt Robotics
The Hewitt School
New York, New York, United States
Think Award
315V
Paradigm
Paradigm
Saratoga, California, United States
VEX Robotics Championship High School - Spirit Division
Award
Team #
Team Name
Affiliation
Location
Division Champions
2011A
Asymmetrical
BRECKSVILLE-BROADVIEW HEIGHTS HIGH SCHOOL
Broadview Heights, Ohio, United States
Division Champions
80708X
Exobytes
Exobytes
Montclair, Virginia, United States
Division Finalists
5225A
E-Bots PiLons
ebots
Milton, Ontario, Canada
Division Finalists
5760B
Robo Trapper
Father Patrick Mercredi High School
Fort Mcmurray, Alberta, Canada
Amaze Award
5225A
E-Bots PiLons
ebots
Milton, Ontario, Canada
Build Award
948J
Limitless
Limitless Robotics
San Diego, California, United States
Create Award
1492W
W.A.S.A.B.I.
Big Brains Education
Bellevue, Washington, United States
Design Award
32792B
COGNEX
Winter Park High School
WINTER PARK, Florida, United States
Energy Award
26571A
North Marion Robotics
NORTH MARION HIGH SCHOOL
Farmington, West Virginia, United States
Innovate Award
19589A
Hope Robotics
Center of Hope
Bluff City, Tennessee, United States
Inspire Award
63857E
The Aviators
Mashpee High School
Mashpee, Massachusetts, United States
Judges Award
2405Z
Desperado
NEO Robotics
Calgary, Alberta, Canada
Sportsmanship Award
47969A
Big Brains
PIKE ROAD HIGH SCHOOL
Pike Road, Alabama, United States
Think Award
3217H
Havoc!
MARTHA LAYNE COLLINS HIGH SCHOOL
Shelbyville, Kentucky, United States
VEX Robotics Championship High School - Design Division
Award
Team #
Team Name
Affiliation
Location
Division Champions
315Y
Paradigm
Paradigm
Cupertino, California, United States
Division Champions
5776E
DVHS Robotics
DOUGHERTY VALLEY HIGH
San Ramon, California, United States
Division Finalists
765X
FuryTech Xenon
HIGH TECHNOLOGY HIGH SCHOOL
Lincroft, New Jersey, United States
Division Finalists
1569A
OMEGA
OMEGA Robotics
Great Neck, New York, United States
Amaze Award
87867D
Edison
AI & Robotics Academy LLC
Plano, Texas, United States
Build Award
675A
Robodragons Alpha
Gwinnett School Of Mathematics- Science And Technology
Lawrenceville, Georgia, United States
Create Award
2211A
KHU Inventors
Homeschool
Caguas, Puerto Rico
Design Award
2437A
Lancer Robotics
Sacred Hearts Academy
Honolulu, Hawaii, United States
Energy Award
8675D
Old King Cole
DC West High School
Valley, Nebraska, United States
Innovate Award
81X
VEXMEN: Dark Phoenix
Brandywine Robotics Inc.
Chester Springs, Pennsylvania, United States
Inspire Award
2011B
Bruh
BRECKSVILLE-BROADVIEW HEIGHTS HIGH SCHOOL
Broadview Heights, Ohio, United States
Judges Award
2882R
INVICTA
Girl Scouts Northern CA
CUPERTINO, California, United States
Sportsmanship Award
283A
Been There, Done That
WHITE PINE HIGH SCHOOL
Ely, Nevada, United States
Think Award
97963A
JC Patriots
JOHN CARROLL SCHOOL
Bel Air, Maryland, United States
VEX Robotics Championship High School - Research Division
Award
Team #
Team Name
Affiliation
Location
Division Champions
2011C
Crazy Train
BRECKSVILLE-BROADVIEW HEIGHTS HIGH SCHOOL
Broadview Heights, Ohio, United States
Division Champions
2647X
Endgame
2647 Robotics
Chandler, Arizona, United States
Division Finalists
20164X
SharkBots
CHARLES J. COLGAN SR. HIGH
Manassas, Virginia, United States
Division Finalists
1010N
TenTon Robotics
West Vancouver School District #45
West Vancouver, British Columbia, Canada
Amaze Award
8301C
Cougarbots C
SAN YSIDRO HIGH
San Diego, California, United States
Build Award
1010N
TenTon Robotics
West Vancouver School District #45
West Vancouver, British Columbia, Canada
Create Award
3946A
Sun Devils
KENT DENVER SCHOOL
Englewood, Colorado, United States
Design Award
78889M
Killingly Robotics
KILLINGLY HIGH SCHOOL
Killingly, Connecticut, United States
Energy Award
88847B
BRUT3 4CE
GRANBURY HIGH SCHOOL
Granbury, Texas, United States
Innovate Award
36830B
COSTELLO
Auburn High School
Auburn, Alabama, United States
Inspire Award
1069C
Poorly Assembled
Berthoud Robotics
Berthoud, Colorado, United States
Judges Award
98052A
Orion
Future Labs
Redmond, Washington, United States
Sportsmanship Award
2011C
Crazy Train
BRECKSVILLE-BROADVIEW HEIGHTS HIGH SCHOOL
Broadview Heights, Ohio, United States
Think Award
2647X
Endgame
2647 Robotics
Chandler, Arizona, United States
VEX Robotics Championship High School - Opportunity Division
Award
Team #
Team Name
Affiliation
Location
Division Champions
51581S
System Overload
The Dalles High School
The Dalles, Oregon, United States
Division Champions
16099B
Overclock
KG Computech
Flushing, New York, United States
Division Finalists
2011D
Duck
BRECKSVILLE-BROADVIEW HEIGHTS HIGH SCHOOL
Broadview Heights, Ohio, United States
Division Finalists
580X
Patriots
Patriot Robotics
Quinlan, Texas, United States
Amaze Award
2654P
Pronounce This
Longmont High School
Longmont, Colorado, United States
Build Award
60470S
Semicolon
Innovation Center
Longmont, Colorado, United States
Create Award
20315C
Marcelline Robotics
Collège Sainte-Marcelline
Montreal, Quebec, Canada
Design Award
6842Z
PigPen
PARK TUDOR SCHOOL
Indianapolis, Indiana, United States
Energy Award
4423B
master DELTA
san pedro claver
bucaramanga, Colombia
Innovate Award
580X
Patriots
Patriot Robotics
Quinlan, Texas, United States
Inspire Award
1233G
UnderDogs
CROWN POINT HIGH SCHOOL
Crown Point, Indiana, United States
Judges Award
71832P
Riders
Academia Robotica Pueblo
Asuncion, Paraguay
Sportsmanship Award
2011D
Duck
BRECKSVILLE-BROADVIEW HEIGHTS HIGH SCHOOL
Broadview Heights, Ohio, United States
Think Award
2290A
Eagle's Legend
Colegio Adianez
Guaynabo, Puerto Rico