The attached image, taken from a recent event, shows a robot that is using a mobile goal as leverage to hold up a Preload ring at the start of a match while in contact with the same ring.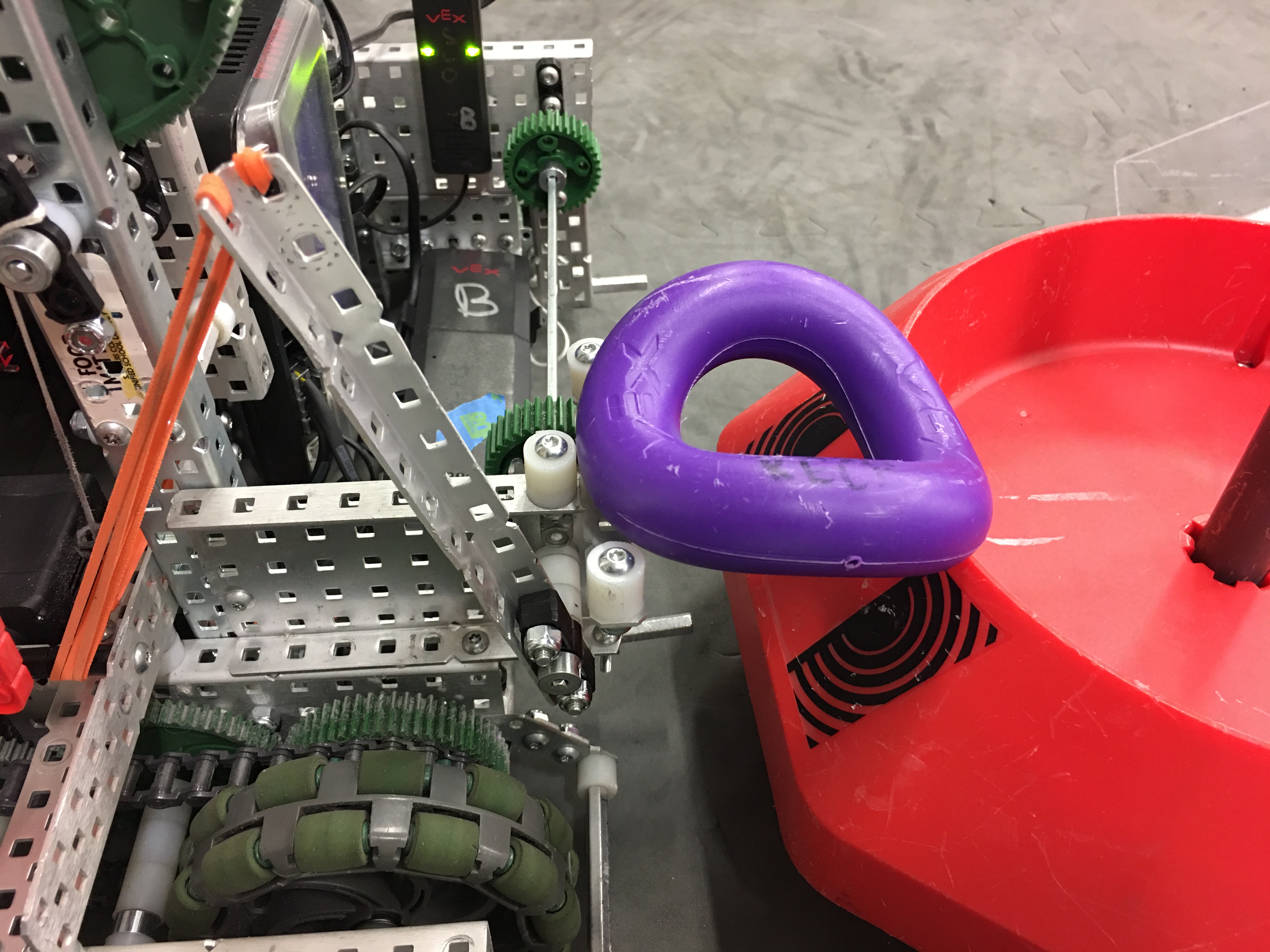 SG1 iii. states
All Preloads must not be in any positions that would be considered Scored if the Robot were not present.
Scoring Figure 1 on page 18 of ver 2.4 of the game manual shows the following images and makes mention the ring touching the goal would be scored if it is not in contact with a robot.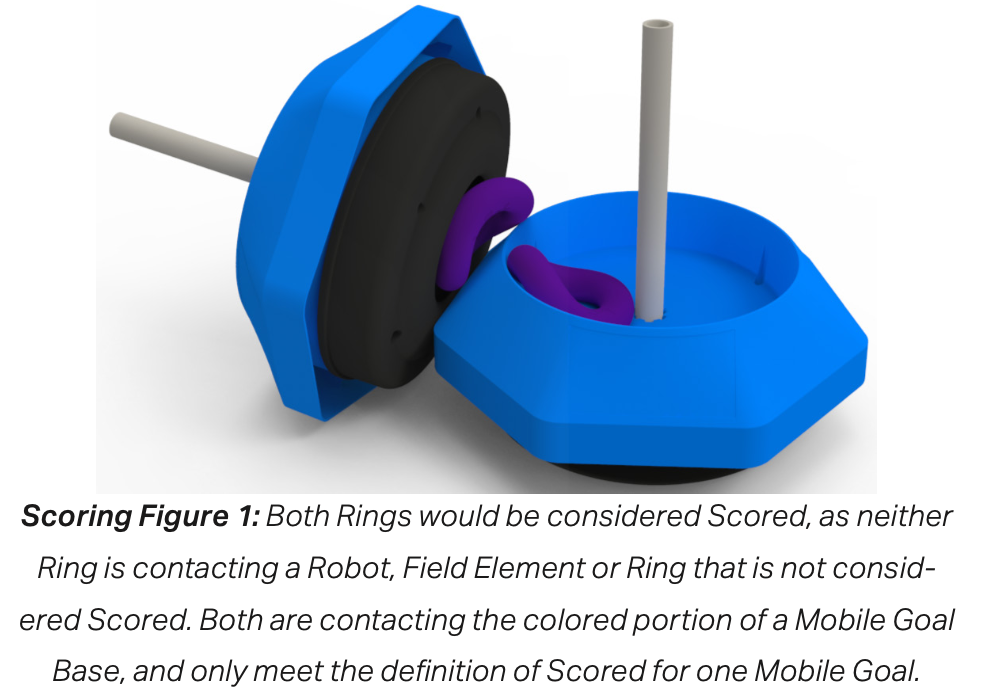 Based on these two items, would this be considered an illegal starting position?