Definition:

There are two ways to check for a high hanging robot.
Above the bottom of the lower bar. (7.6" off the field.)
Slide a 1x15 across the field (7.5" off the field.)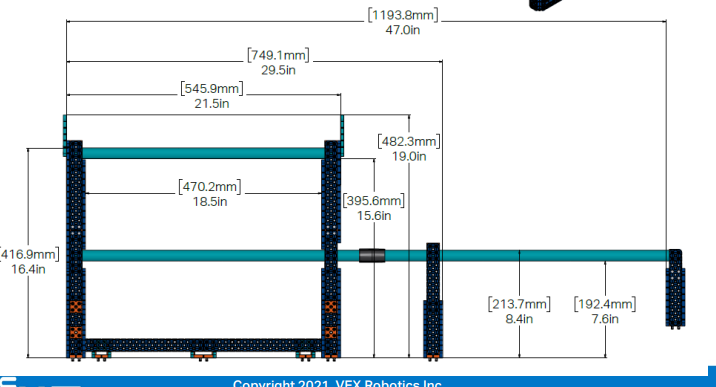 In the event of a close call, would a 1x15 check be OK for a high hang even if the robot is visually below the low bar? It's easy to check by looking across the field and lining up your eye with the bottom of both bars.