At a recent tournament that my team and I have attended I had a few questions because of some scoring things that happened.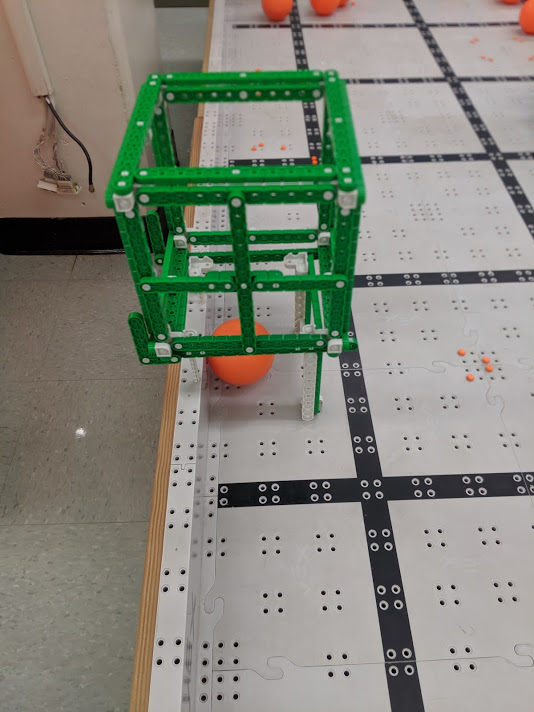 To describe the picture is that a cube is scored on the platform and the orange ball is underneath it. The head referee says that this is worth a green cube on the platform as well as a ball inside because it is within the vertical projection of the cube.
Just would like some clarification on this because I would like to know if this is all legal.